FARGO — Within a year of opening up his Maple River Winery in 2001, owner Greg Kempel joined with Pride of Dakota to help market his wines. Seeing all the support and success he got from POD, Kemple soon became an advocate for the POD label. So much so that, when the opportunity presented itself, he opened a kiosk in the West Acres Mall in Fargo selling POD merchandise during the Christmas season. After six successful seasons with a kiosk, mall management approached Kempel about opening a permanent store.  
 
The result is the Minn Dak Market, which also sells products from Minnesota, South Dakota. But the centerpiece of the newly opened 4200 square foot store is products bearing the POD label.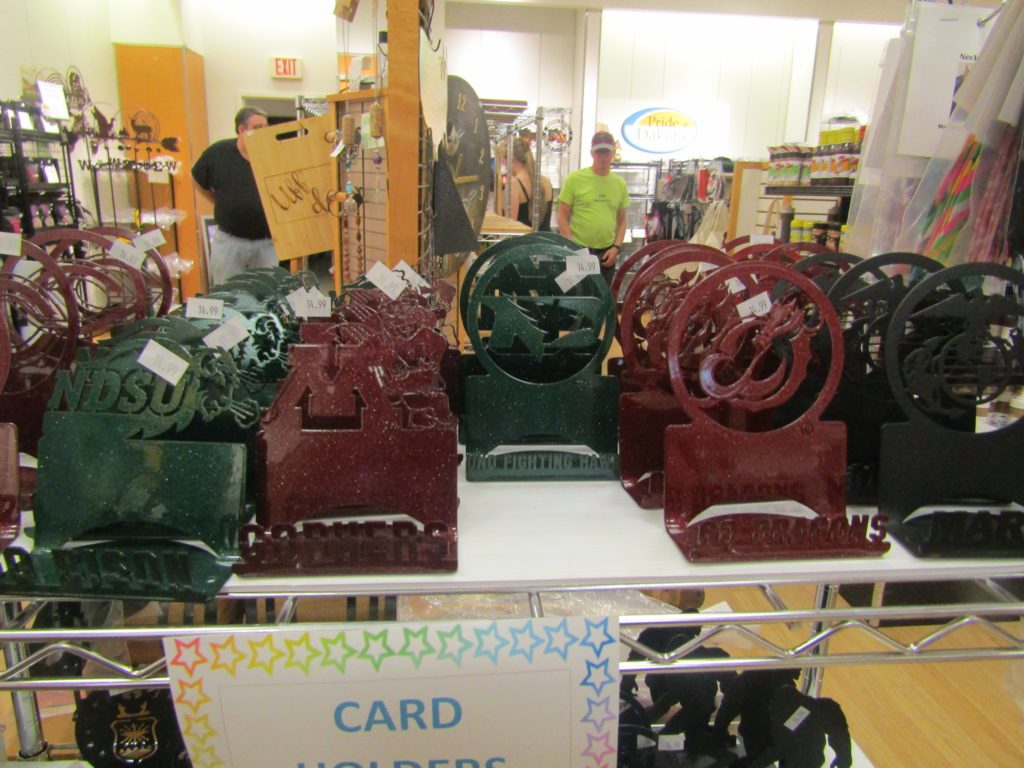 Pride of Dakota began with a group of about 20 private businessmen who joined with the North Dakota Department of Agriculture to develop an identifiable state brand that would promote products made in North Dakota. In 1987 the state legislature appropriated $5,000 to boost the development of the Pride of Dakota label.
Cloverdale Foods is a well-known brand in North Dakota and has been with POD since the very beginning. New businesses are coming in every year and today there are about 500 businesses producing goods and services under the POD label. POD does not receive any state funds and is supported solely by membership dues and event registration fees.
Perhaps the best known of the POD success stories is Dot's Pretzels, which was recently purchased by Hershey's and will soon have national distribution. Earthkind, which produces Fresh Cab Rodent Repellent, a non-toxic mouse repellent, is another POD product that now sells nationally.

These success stories are exactly what North Dakota Ag Commissioner Doug Goehring hopes for.
"Our goal is to provide local business owners the business development resources and marketing opportunities they need to be successful," says Goehring.
In addition to helping with marketing and networking, POD also provides consulting and programs for assistance and market research. They offer training and resources on business and marketing topics, one-on-one consultations with experts, and networking opportunities with other entrepreneurs.

Dot's Pretzels is not the only success story. There are many other companies that are well on their way to stellar growth. Kempel says the three to watch out for are Mama Cee's Peanut Butter Chips, Big Deck BBQ sauce and rubs and Zoob's Nuts.

"We're all familiar with Widman's Chippers chocolate covered potato chips," says Kempel. "But Mama Cee's takes it to a whole new level by adding peanut butter to the chips."


Big Deck offers a wide range of BBQ sauces and meat rubs. They can be found in local grocery stores throughout the state. 
 
Zoob's makes a variety of flavored nuts that are taking the region by storm. Owner Carl Springer has been steadily expanding his distribution since he started his business in 2018. He is currently working on contacts that will lead to national distribution.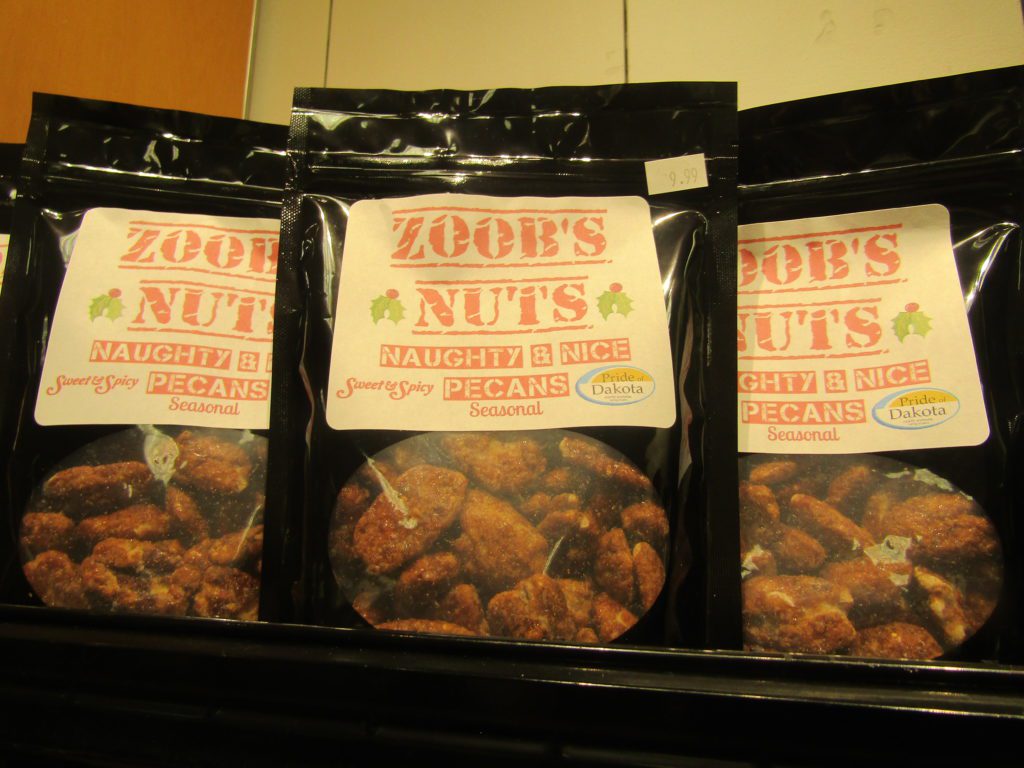 North Dakota entrepreneurs face several challenges on their way to making it big. The first is to come up with a stand-out product.
"There are dozens of artisan soap makers," says Kempel "But there's very little to separate them from the rest of the soap makers. It has to be a product that is in a whole new class."  
 
Packaging can be key to a product's success. Kempel explains "You can have the best product, but if it doesn't catch your eye, it's not going to sell. There are no classes to teach you how to have a winning product. But those who are willing to invest the time and take the risk are going to succeed." 
 
That is why the POD shows are so helpful. There are several POD events held around the state during the year, but the Holiday Showcase is the premier event. Producers talk face to face with consumers and get immediate feedback. The Holiday Showcase will be held in Grand Forks on November 4, Fargo on November 18, and Bismarck on December 2.  
 
Besides the Minn Dak store in Fargo, there are two other stores that focus on POD products. The Dakota Store in Jamestown opened in 2017 and carries over 60 products with the POD label. Pat's Embroidery in Bismarck also carries several POD products. Many of the POD snacks and food products can be found in area grocery and convenience stores.  
 
For North Dakotan consumers, shopping POD is a great way to show support for North Dakota entrepreneurs.  
 
Goehring says "There is pride in buying a North Dakota-made product. The program also is great for aspiring entrepreneurs to see how you can make your dreams a reality and Pride of Dakota can help you along the way."