No Injuries
A fire caused by a lightning strike damaged a home in northwest Minot early Thursday morning.
Minot Fire Department units were dispatched at 1:03 a.m. Thursday to 3301 Kodiak St. NW for reports of a fire. Once on scene, fire crews were met with large amounts of fire coming from the roof of the home.
Once confirmed that all occupants had exited the structure, crews attacked the fire from the exterior before working their way inside the structure to extinguish the fire.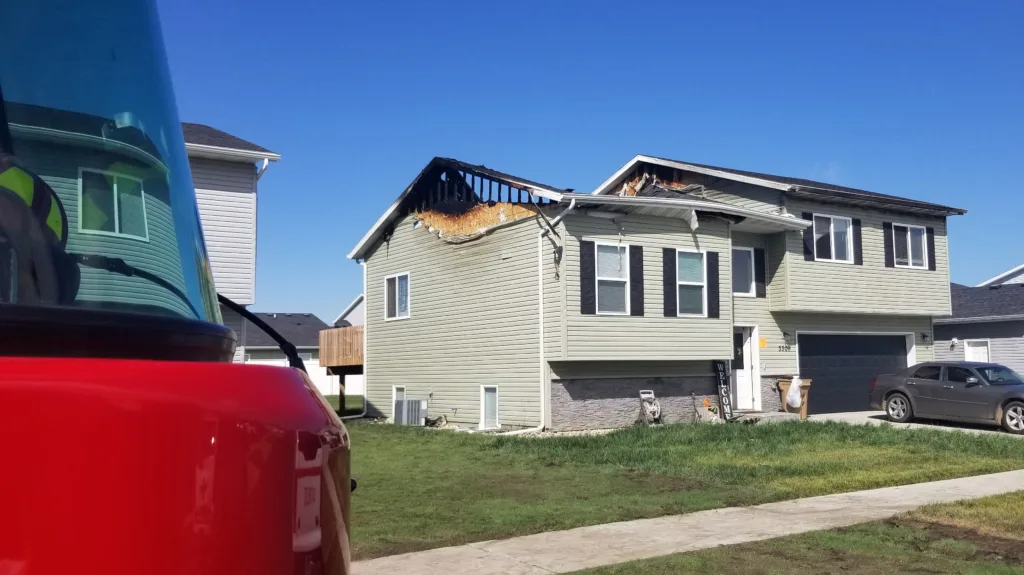 Five fire engines, one command vehicle, 15 firefighters, and one Battalion Chief responded to the incident.  
No injuries were reported during the incident.

Firefighters remained on the scene throughout the night to conduct a fire watch of the structure for potential flare-ups.