MINOT — Another baseball season has arrived in the Magic City, as the Dream Catchers got underway Thursday evening. Dream Catchers Baseball is a non-profit organization that provides children and adults with physical and intellectual disabilities in the Minot area to play baseball at a pace suitable for their abilities.
Michelle Bliven started the non-profit in 2003 after her son Aaron was not allowed to continue in Minot Summer Rec after he surpassed the age limit for the summer rec T-ball level. She said she thought about how many other kids in Minot were caught in a similar situation.
"After Aaron was too old for t-ball, he didn't play for a year, and during that summer we came up with the idea and started that next year with just 13 kids. And now this summer, we are close to around 80 players total," said Bliven.
The league is open to anyone with a physical or intellectual disability age seven or older, and the gameplay is modified to suit the players abilities, with each group playing two innings where each player gets to hit, round the bases and score a run, the final batter in each inning is denoted as the last batter and rounds all four bases without stopping at each base and hitting a "Home Run."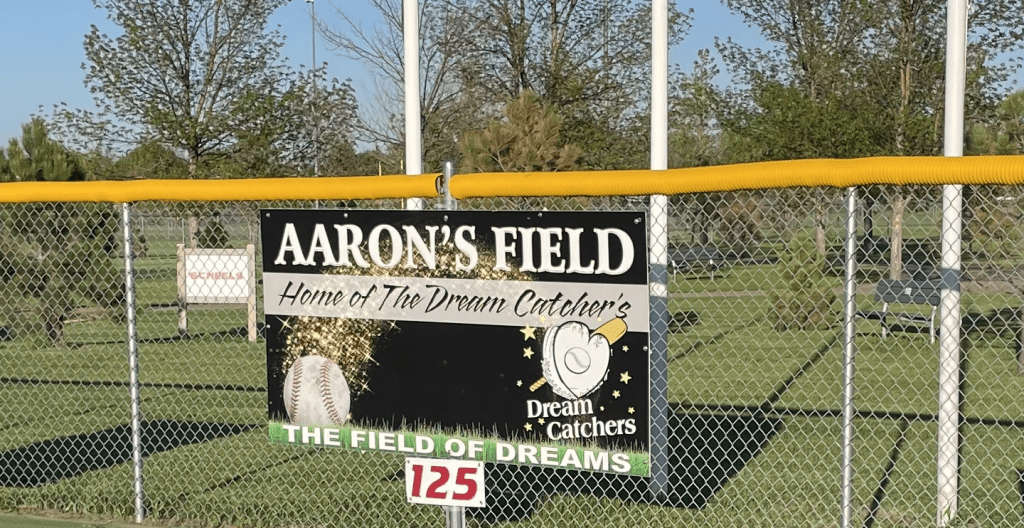 The field, nicknamed Aaron's Field, is made from a rubberized mixture designed to provide traction to wheelchairs and walkers, as well as giving a tacky feeling to normal walking shoes and players with leg braces. It is also roughly a 30% scale of a traditional dirt or turf regulation field.
The Dream Catchers play every Thursday from June through early August at the southeast corner of the South Hill Softball Complex ending the season with a game with the Minot Minotauros Hockey Club in September when the Tauro players report for pre-season camp.