Latest 3-month Weather Outlook
•
•
•
•
Below-normal temps, above-normal precipitation
MINOT – Sheesh.
Oh well. North Dakotans are used to it anyway.
The latest 3-month weather outlook issued by the Climate Prediction Center calls for below-normal temperatures and above-normal precipitation for the Minot area. The long-range outlook was released Thursday morning.
Here's the gist of the CPC outlook for temperature:
"The temperature outlook for February-March-April 2023 (compared to the previous month release) contains a slight increase in the odds for below-normal temperatures across the northern Great Plains..."
The normal high February temperature for Minot is 27 degrees. The normal low 7.7 degrees. For March the long-term average high is 39.5 degrees with a low of 19 degrees. April has an average daily high temperature of 55.8 degrees with a low of 31.2 degrees.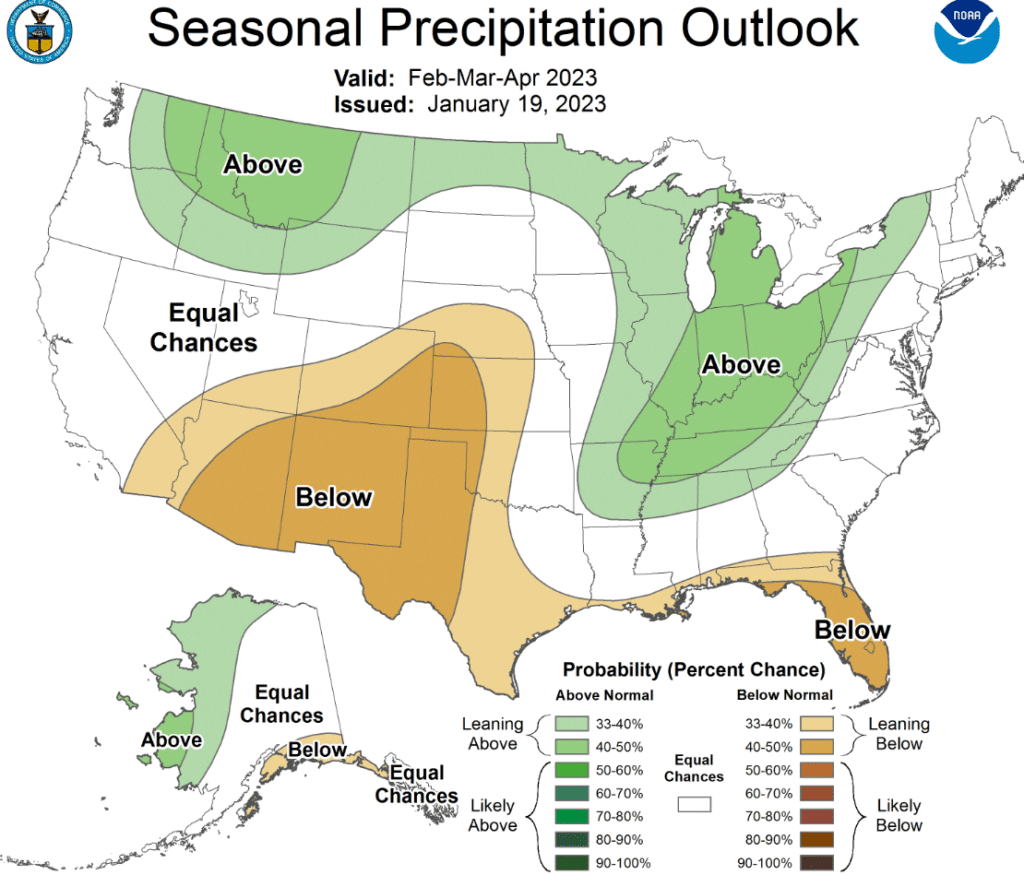 As for precipitation during the period, rain or snow, the CPC has determined that Minot, and most all of North Dakota, has an above-normal chance of "elevated" precipitation. Roughly, about a 50% chance of exceeding the long-term average.
For Minot the precipitation averages 0.29 inches in February, 0.51 inches in March, and one inch in April. Snowfall averages for Minot are 6.9 inches in February, 7.8 inches in March, and 4.4 inches in April.