Phase One of Fun
MINOT – Trails can be a nice way to get both exercise and fresh air, and Minot seems to be growing in its number of them.
The Minot Park District recently finished Phase One of a new trail, called the Outdoor Recreational Trail, west of town for anyone to walk, run, or bike on, whether for a quick walk or a full day of hiking.
The park district celebrated the completion with a ribbon cutting on Friday.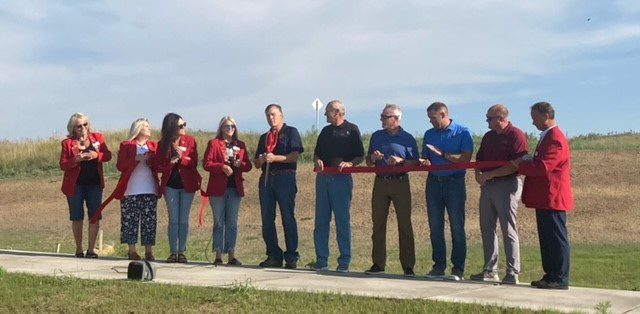 Phase One includes 1.75 miles of trails, much of them paved with concrete, but some being natural dirt.
A donation from HESS will help the Park District incorporate signage on educational tips like plants, birds, and other native animals. Accommodations such as benches have not been installed due to supply issues and backorder, according to Elly DesLauriers, director of marketing and development for Minot Parks.
"The biggest goal of this project is really having conservation, getting people access to come out here and enjoy it," said DesLauriers. "The signage will keep kids and families engaged as they walk through there. There's different routes within the trail. That's what's so neat, is you can come out here and walk it on a lunch break, you can make it as long or as short as you want. It's really for all ages and all abilities."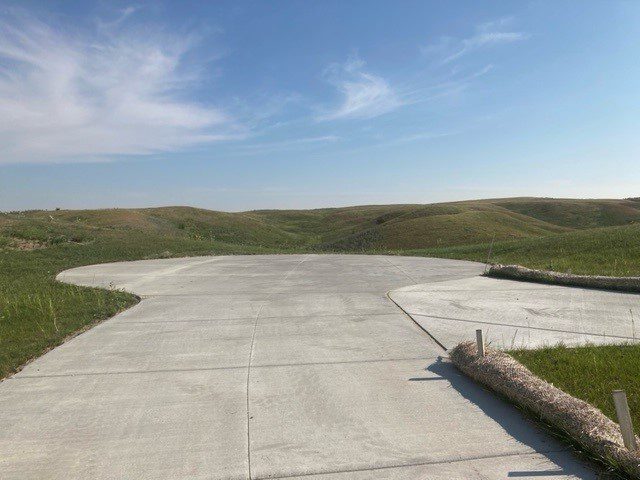 According to DesLauriers, the Minot Park District purchased the property where the trail lies around 2015. It had been grazing land for cattle.
"We do have a placeholder in the middle of this piece of property and mapped out for an 18-hole golf course," said DesLauriers. "The trails would still stay here. That's more of a backup in case we would flood again. That's basically just a placeholder at this time. That's not happening for a very long time."
The property was state land trust, and the Park District was given five years to make something out of it, according to Ron Merritt, executive director of Minot Parks. He also said the Park District was able to get that timeframe extended by a couple of years.
"Here we are today, finally making progress," said Merritt. "We have a public entrance into the property, and we'll have a trail system started. There's a lot of design work done, and we're thankful for all the partners that have helped us through this."
Merritt said there is a potential future grant from the Recreational Trail Program for next summer to complete Phase Two of the project. Phase Two will add three more miles of natural and aggregate or crushed refined trails to the property.
"Trails are really popular for Minot citizens," said Merritt.
The extra three miles will border the entire 240-acre property.
A parking lot and entrance to the trail is located at 4600 County Road 15 West.