MINOT—Winter weather can make for a good excuse to stay inside, but the snow and ice can also provide some worthwhile activities outside.
During the winter, the park district maintains four outdoor rinks for skating, hockey, or just learning at Polaris Park, Roosevelt and Perkett Schools, and Corbett Field. All will be open soon, depending on the temperature.
"With the nice weather, it kind of slows us down a little bit, but this week looks like it's going to be a couple of nice overnight freezes," said Elly DesLauriers, director of Development and Marketing for Minot Parks and Recreation.
Regular hours for the rinks and warming houses are 4:00 p.m. to 9:30p.m. on Monday and Friday and 12:00 p.m. to 9:30 p.m. on Saturday and Sunday. Extended hours begin next week while school is out. A complete schedule of hours can be found on the Minot Park District's website.
Cross country skis and snowshoes are available to rent for $7 each at the Corbett Field warming house and can be used on the park district's groomed trails, which include the trails at the Bison Plant, Oak Park, and the Souris Valley Golf Course.
"I really love going over there [to the Bison Trail] to cross-country ski, because they do a very nice job of keeping the trails groomed, and you're just in the trees, and it's like being in a winter wonderland," said Minot resident Riana Bulow.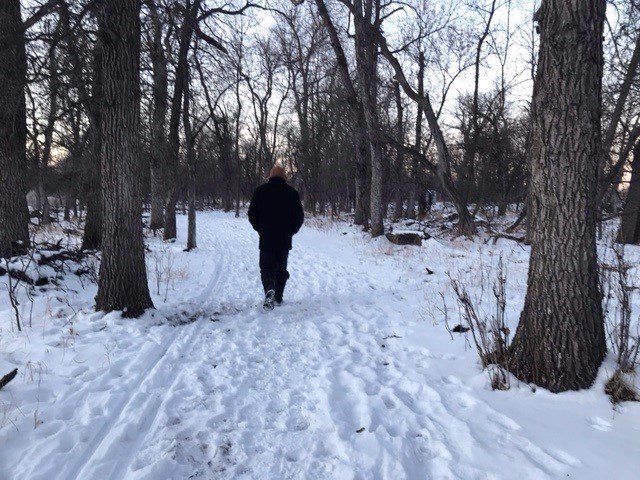 There are also several good hills around Minot like those at Magic City Campus and Souris Valley Golf Course for sledding and snowboarding.
The Minot Park District asks that citizens use extreme caution and keep safety in mind when using the sledding hills and all outdoor facilities.
More information can be found at minotparks.com or call 701-857-4136.