Minot Parks Host Pumpkin Walk
MINOT — Pumpkins can be seen in many places, but this fall you might find a few, or many, on the Woodland Trail.
The Minot Park District is hosting its third annual Pumpkin Walk at Woodland Trail, for the whole family to come enjoy for free Friday and Saturday 7-9 p.m.
Gerald Brown, special events coordinator for Minot Parks and Recreation, said the Woodland Trail will be lined with lit up pumpkins.
"It'll all be lit up, so when it gets dark it'll look a little spooky," said Brown. "Just a fun way to get outdoors."
Individuals and local businesses can carve their own pumpkins and bring them to the trail Friday, where lights for the pumpkins will be provided.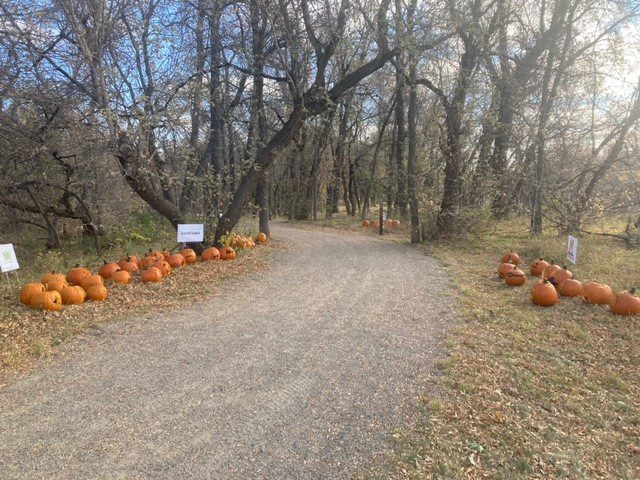 "We've had 1,300 pumpkins pledged," said Brown. "We have a minimum of 1,300 pumpkins coming today."
Having grown every year, the Pumpkin Walk, according to Brown, garnered 600 pumpkins in 2020 and 850 in 2021.
"I wasn't there the first year, but I'm told we had about 5,000 people coming through," said Brown. "Last year, about the same."
Brown said there will also be food trucks with hot drinks for people to buy.