Storm cancels flights, strands Minot bound
MINNEAPOLIS – I was not alone. It happened to others too. Lots of them.
The big arrivals/departures board in the airport assured that, despite a snowstorm, the flight from Minneapolis to Minot was "on time." Then the board switched to "delayed" for one hour. Shortly thereafter it read "canceled." Now what?
It was a first for me. Others too, I'd guess. The weather in Minneapolis was just fine. Sure wasn't in Minot though – ice, snow, wind. Pretty much winter as usual. And there it was. The only cancelled flight on the big board. I could go to Chicago, Dallas, Miami, Denver, San Francisco. Anywhere in the country but where I wanted to go.
So, the best thing to do – the only thing to do – is enjoy the adventure. Ah! I'd make a trip to the Twins Grill where I could sit down, eat, and contemplate what to do next. I'd get some good exercise too, trekking through the lengthy airport concourses where I knew my all-time favorite baseball player, Harmon "Killer" Killebrew, had his giant photograph on the wall.
It is a "seat yourself" restaurant and had several open seats, but I waited as a booth was cleaned off so I could sit with a splendid view of Killebrew. So many great memories he delivered through the years!
No flight. No problem. I was reliving the past amongst 50-60 other Twins' Fans and surrounded by Twins photos and memorabilia. From where I sat, there were 15 big screen TVs with a sports show on each of them.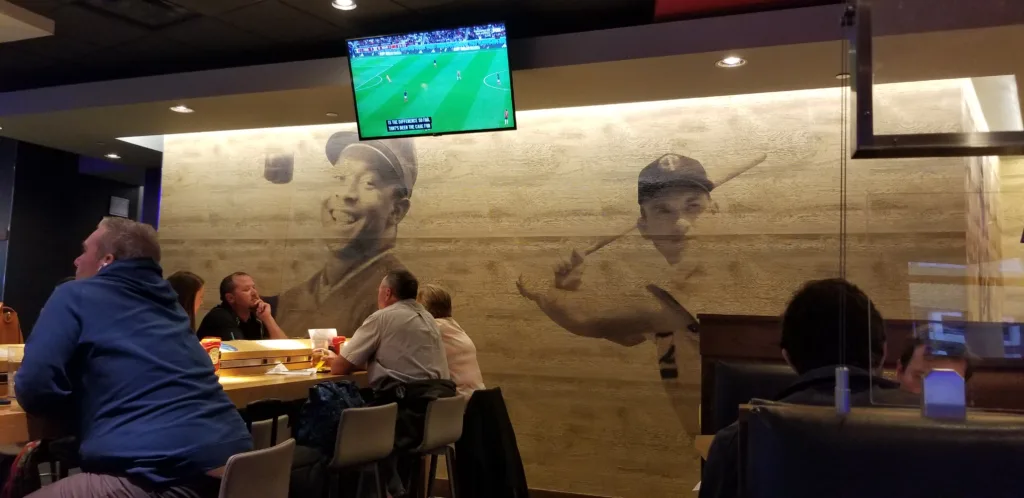 On the wall in front of me were huge pictures of two Twins greats – Kirby Puckett and Killebrew. What terrific careers they had, and I was lucky to have met them both. For this long-time Twins fan it was baseball heaven.
At the old Metrodome I was walking a concourse, taking in the flavor of the ballpark, when I spotted Killebrew. As he opened a door to the press box runway, I called his name, He thrust out his powerful arm and open hand as I approached. He shook my hand as I thanked him for being such a great player and my personal diamond hero. An amazing gentleman who is enshrined in baseball's hall of fame.
Puckett actually made a stop in Minot as part of the Twins winter caravan. Working radio at the time, I was a host of sorts for the caravan group of which Puckett, recently retired, was the big draw.
I was in the lobby of Minot's Grand Hotel, in the company of Puckett, while he awaited a ride with other caravan members. Minot had the professional Snow Bears basketball team at the time, and one by one members of an opposing team, can't remember which one, came into the lobby.
Puckett walked over to that gathering of very tall men and introduced himself. Those big players absolutely melted in his presence. They were in awe. Then Puckett waved me over. What?
I couldn't believe it when he handed me his room key and asked if I would go to his room and bring back a stack of autographed pictures. I was astonished. When I came back down a few minutes later he thanked me and gave an autographed picture to each of the basketball players. To say Puckett had a lasting impression on me is an understatement.
As I was eating my lunch in the Twins Grill I took great comfort in knowing that fellows Twins fans were all around, many with memories similar to mine. Then a soccer player, from Morocco I think, narrowly missed a goal on a scissor kick and the place erupted. What?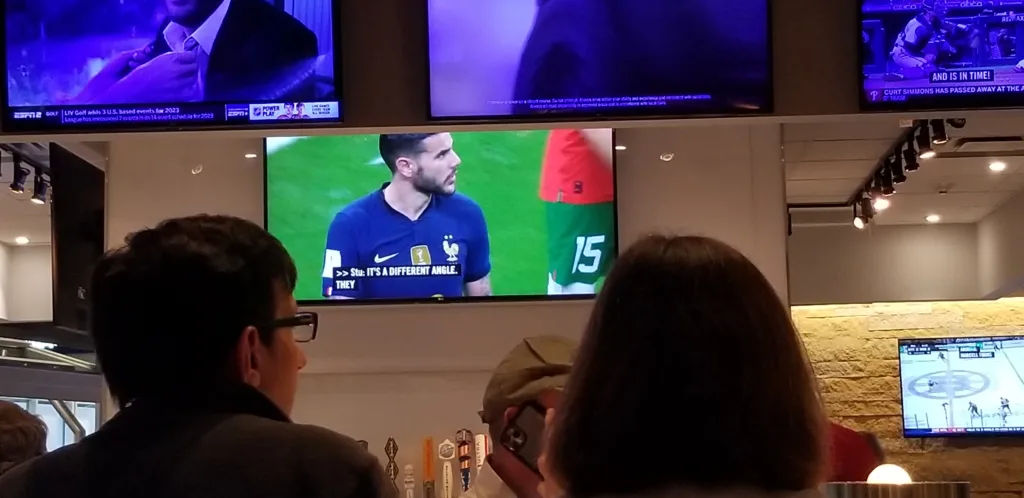 Those people, most of them at least, were in the Twins Grill to watch the World Cup soccer match between France and Morocco. I am fairly certain soccer was, at best, a very minor sport in this country when Killebrew was sending baseballs into the light towers. I'd guess it was gaining prominence in the U.S. when Puckett was playing, but nowhere near the level it is today. My how times have changed!
I finished eating, said goodbye to Harmon and Kirby, and checked my flight status to Minot. No change. Cancelled is cancelled. I took a shuttle to nearby hotel to spend the night. No luggage. No clean clothes, razor, or toothbrush. Just a cell phone, laptop computer, and the clothes on my bag.
Delta finally got me a seat on a flight to Minot, leaving Minneapolis at 9:29 p.m. Thursday and arriving in Minot at 11:21 p.m. So much different than touching down in Minot at 4:17 p.m. Wednesday as originally planned.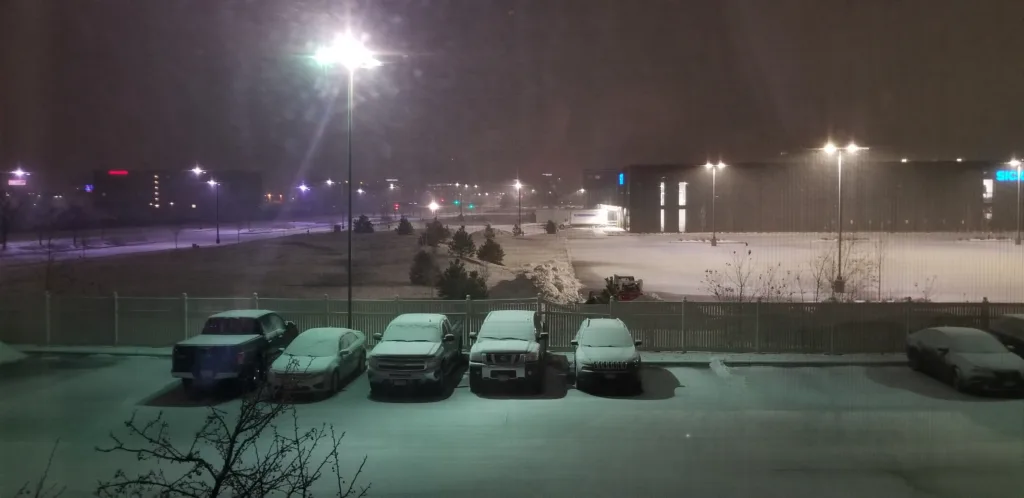 Of course, the storm that cancelled Minot flights was moving toward the Minneapolis area. Uh-oh I thought. At 3 a.m. I looked out my hotel window and watched the snow come down — limiting visibility, covering vehicles in the parking lot, and making me wonder if I'd ever leave Minneapolis.
A few days earlier I was fishing in the sunny Florida Keys. It seems like a long time ago.