Olson Takes His Seat
MINOT – Commissioner John Fjeldahl was elected chairman of the Ward County commission Tuesday.
Fjeldahl was nominated by Commissioner Howard Anderson, and won a silent ballot vote of 3-2, though he himself nominated previous Chairman Jim Rostad.
Rostad nominated Commissioner Shelly Weppler for the vice chair position, and she was elected unanimously.
Also on Tuesday, newly elected Commissioner Jason Olson took his seat, replacing former Commissioner John Pietsch, who did not run for re-election.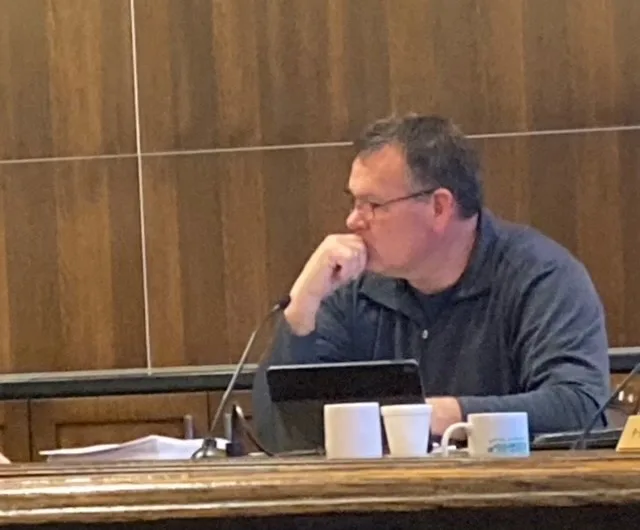 Olson has said in previous interviews that his goal is to keep a balance between using tax dollars to provide services while being careful with them as well. He also said he wants to improve the county website and make the information in the agendas more accessible.