Massive mural to be painted in Minot
MINOT – No question that it'll be a big attention getter, easily the largest in the city and a huge showpiece for the state. The Union Silos Public Art Project has announced a transformation is in the works for one of this city's tallest landmarks.
A new look is proposed for the towering silos of the former Minot Farmer's Co-op Grain Elevator at 318 First Street NE. Visual artist and photographer Guido van Helten has agreed to make the Magic City his next stop on the multi-state Monuments project, and paint the state's largest public mural on the very visible grain elevator that has become a recognizable fixture of the city's skyline.
"We've been working very closely with the property owner, and they are very much on board," said Tim Baumann, local organizer for the project. "We've announced the project and are now raising funds to make it a reality."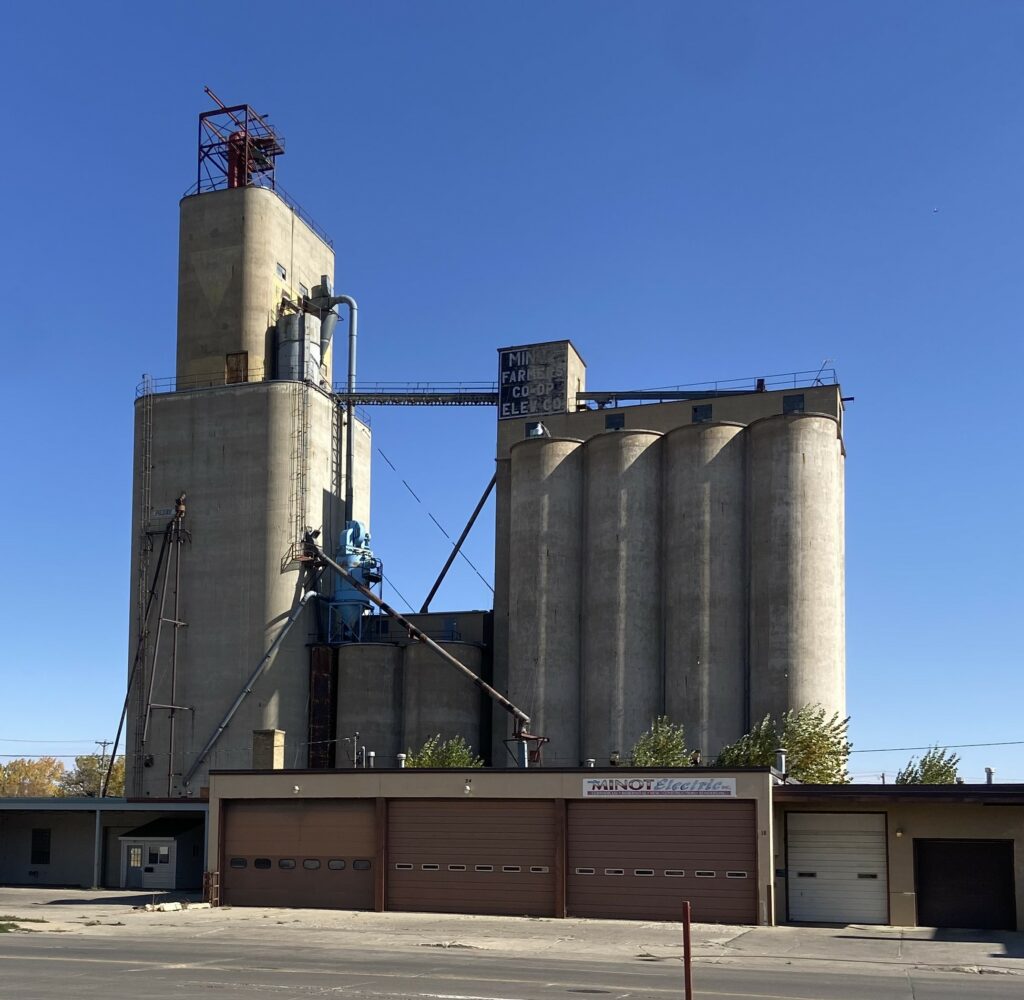 The amount needed is $350 thousand. No city taxpayer dollars are going toward the project. The Minot Area Council of the Arts will serve as the official non-profit entity supporting the effort.
Van Helten has been involved in similar projects in several states. Australian born, he now resides in St. Paul, Minnesota. Baumann says van Helten will likely make a trip to Minot as early as next month to survey the area and draw inspiration for the massive mural which will be painted on all four sides of the elevator.
"It was cool reaching out to him. There was definitely an interest in working here," said Baumann. "He and his team decided this is the one they want for the only one in the state. I think he enjoys telling the story of rural America in a one-of-a-kind work."
"It is a privilege to be able to get to know these small towns on a deeper level," said van Helten. "I look forward to this project in Minot getting underway and learning more about this particular corner of the upper Midwest."
Work on the massive mural is expected to begin in early 2023 with possible completion later in the year. It is expected that the unique and highly visible painting will become a "don't miss" attraction for the city.
"People will come to Minot to see it," remarked Baumann. "A project like this is something unique across the entire state of North Dakota. Projects like this don't come along very often."
Baumann added that several organizations and individuals within the community have already pledged support for the project. Donations can be made through the Minot Area Council of the Arts or online at http://ndunionsilos.com/.