MINOT — Poll workers are saying this year's Primary Election is taking in a steady number of voters.
Bonnie Domsteen, inspector for the North Dakota State Fair Center polls, said that nothing seems to be different this year as opposed to any other year since 2016, when she first started in the poll business.
"We've had a pretty steady flow with not too many issues," said Domsteen.
Belinda Vollmer, clerk for the State Fair Center polls, said this is her first time doing polls.
"It's kind of coming in spirts and bits," said Vollmer. "You can get busy a little group and then it dies off again and then a busy group and dies off again, which is probably normal when people are taking breaks at work. Pretty good turnout considering that it's a primary. I've been pleased with the turnout so far."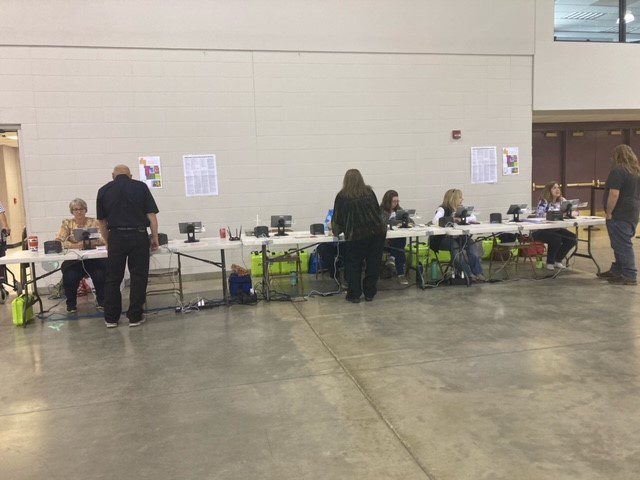 William Nissen, Minot, said he has been voting for 50 years.
"I vote every election I can," said Nissen. "I was wishing there had been more people for state's attorney."
"Otherwise, it was fine," said his wife, Joyce Nissen.