United Way Delivers Blankets to Children's Advocacy Center
MINOT – A little work goes a long way.
After a big event at Magic City High School, called Magi United, Souris Valley United Way delivered some blankets made at the event to Northern Plains Children's Advocacy Center Wednesday.
Christy Miller, new executive director of United Way, said over 2,000 kids volunteered at the school to help make different items to be given to non-profits and people in need in the community.
"There were kids at the park, kids at Project BEE, they were everywhere," Miller explained.
Miller said at the school, if the students volunteer for six hours a year in the community, they're eligible for scholarship granting money after high school.
Connie Wilson, director of finance and operations at the advocacy center, said the center will certainly use the blankets.
"It would be a comfort item for when kiddos come in," said Wilson. "We only had like two blankets left. We get donations from churches, there's sometimes people that just make them but they don't want to keep them."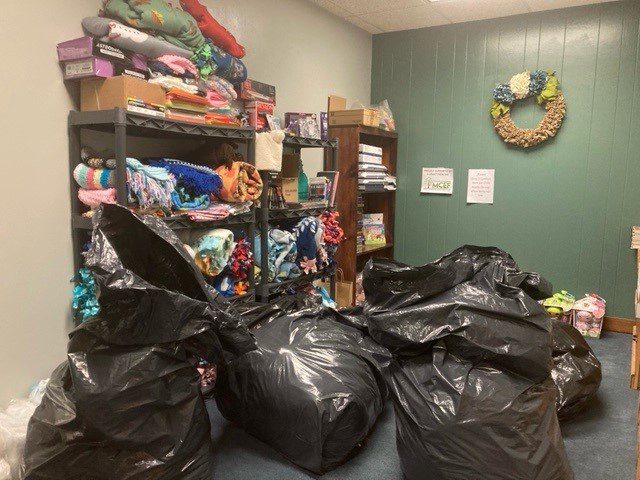 Wilson said both of her high school children participated in Magi United, with one at the food pantry and one at the school making dog toys.
"The Magi United event Christy did was fantastic," said Wilson. "I called her and I said, hey, we have a need for this, so we work very closely together. If she needs help with something we absolutely will do it and vice versa. I said we are short on blankets, and she said I got you covered."
Miller said some of the blankets will be delivered to the Domestic Violence Crisis Center, and some to elementary schools. The event was on September 28.