MINOT — They serve their country in a very important way – guarding nuclear weapons. Serving them in a very important way is the Minot VFW, having adopted the 219th Security Forces Squadron.
"This Air Guard is the only one in the nation, that I'm aware of, guarding nuclear weapons. It's a pretty unique story," said Corey Moen, ND VFW state commander.
Moen was there to greet members of the 219th when they recently returned to the Minot Air Force Base from an overseas deployment. It was, said Moen, a very rewarding moment.
"It was extremely fulfilling, being able to meet those guys coming home," said Moen. "It's what we are all about."
Meeting the needs of members and families of the 219th is one of the missions of the local VFW, so much so that unit has been adopted by the local club.
"It's a really cool partnership and mutually beneficial to both organizations. It's really been awesome to see these partnerships work out as well as they have," remarked Trent Thomas, Minot VFW post commander.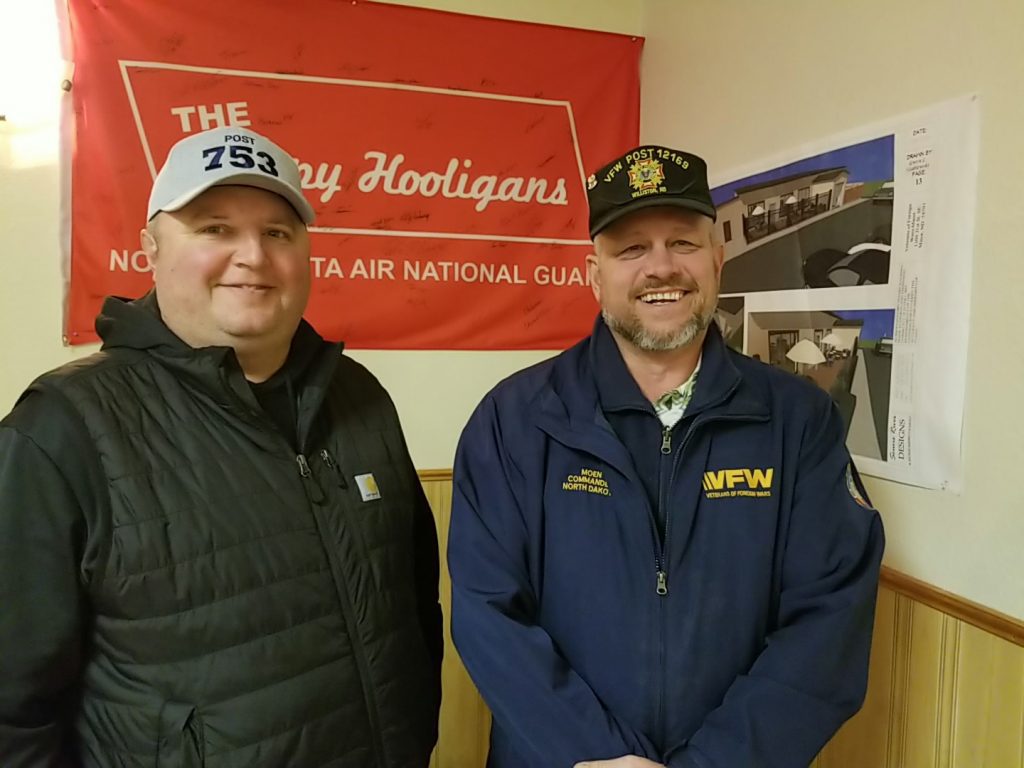 The Minot VFW post has been there to both help send-off the 219th and receive them following deployments. They hosted Christmas parties for members and their families, offered support for spouses of those deployed, partner with other VFW posts to treat the 219th to special meals during training.
A mission of the 219th is guarding the ICBM missile field in North Dakota. Many of the Air Guard members have come to know virtually all aspects of the responsibility and have become a valuable asset working in conjunction with Air Force personnel.
"Service before self," said Thomas. "We work hand in hand with those on active duty. It's been wonderful. We have guys with 10-12 years of experience in the missile complex."
Thomas, who is also First Sergeant in the 219th, recognizes the value in helping fellow veterans. The Minot VFW post has participated in Hometown Heroes, taking veterans hunting and fishing. They've worked with family support, staying in touch with needs of the 219th and others.
"Any member in distress, with health problems or just need a little extra help," said Moen. "That's kind of what they do. After you've served, deployed overseas, there's a high probability when you come back you'll feel something is missing. This VFW post helps, and you can see the relief in the faces of the veterans."
"We've embraced what the national commander has done and the principle of being active in the community," added Thomas. "Something that I've always found very important is to be active from the top down."