Project May Extend Into Spring
MINOT – It is taking shape, but not quite as quickly as hoped. The retaining wall project on the south and east sides of City Hall may not be fully completed until next spring.
The project has disrupted some parking on the north side of the auditorium and has resulted in minimal changes to access to Municipal Court, which is held on the west side of the auditorium. The auditorium is scheduled to host the annual Minot Y's Men's Rodeo September 23-24.
"We wanted the work on the top, the auditorium lot, to be finished by September first to get out of the way of auditorium events," said Lance Meyer, city engineer. "It was hoped the wall itself would be done by November. The wall panels should be showing up in two to three weeks. That's what I'm thinking."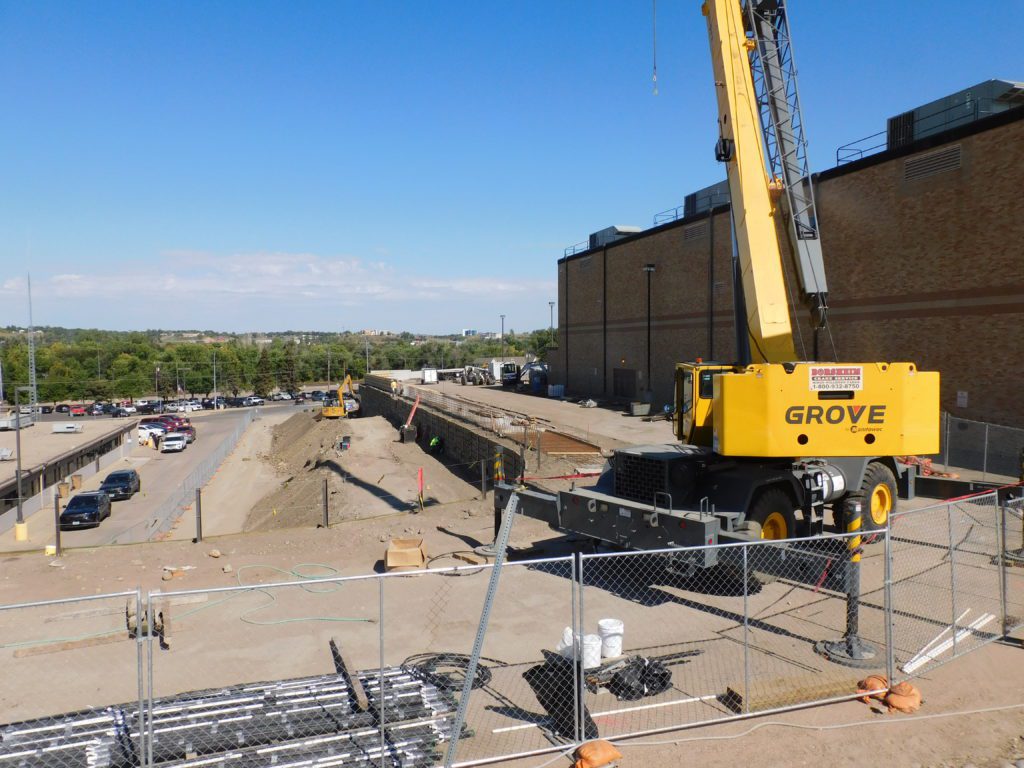 Replacement of a water main that essentially wraps around City Hall is part of the project. A section of the water main that lies between the Police Department and the auditorium has been replaced, but there's another section of water main that needs attending.
"We did about half. We'll evaluate whether to replace the rest of the water main this fall or push it to next year," explained Meyer. "It kind of depends on how fast they can move dirt."
The water main in question lies beneath part of City Hall parking. However, added Meyer, the parking lot surface is about 50 years old and in need of replacement.
"When finished, there will probably be an additional 30 parking spaces," said Meyer. "The retaining wall will be back another 20 feet from what it was, and 25 feet high. The walls should be completed this fall. The other stuff, it's not necessarily critical if it went to next spring."
Minot's City Council voted to remove the again rock retaining wall in favor of a more modern design following noticeable deterioration of the old wall.