A Slice of Life
MINOT – The server placed silverware, all neatly wrapped in a napkin, on a nearby table. She set down two full glasses of water. Then two cups into which she poured steaming coffee. She left the coffee pot on the table and set down two menus.
Sitting a few feet away, savoring a Clara's Special breakfast and a cup of good coffee, I couldn't help but wonder who for? There was no one waiting or seated at the table.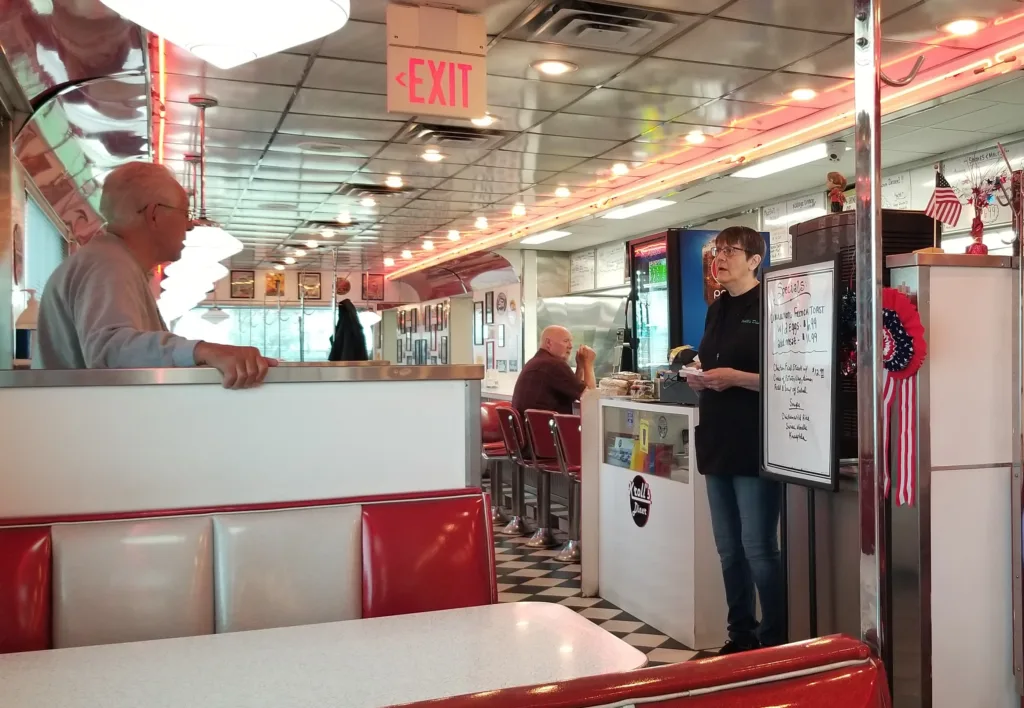 I turned my head to look out the window and saw a couple slowly walking toward the entrance. The waitress that set the table greeted them warmly and nodded toward the table she had set. I looked at the man, who obviously read my thoughts.
"I don't get this at home," he laughed while pulling his chair out to sit down.
I don't believe the menus were even looked at and the couple was soon having breakfast. No doubt they were regular customers. It was Saturday morning at Kroll's Diner. The sign outside appropriately reads, "Sit Down and Eat".
Inside Kroll's, an old-fashioned diner look from the 50s and 60s is well played. The floor is black and white tile. Seating is in booths, or a combination of bench seating against a wall with chairs on the opposite side of a table.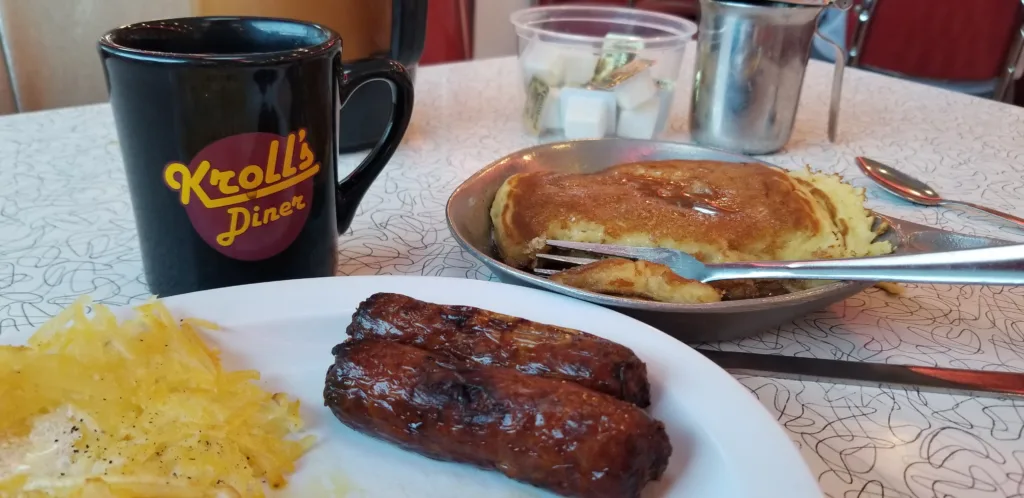 The food is great, any time of the day, and plates are always filled. Customers often stop at Kroll's to grab a take home bucket of German knoephla soup, a Kroll's specialty.
You won't find any big screen televisions showing the latest political squabbles or depressing news. Nope. Maybe an Elvis Presley album cover or a Life magazine with General Eisenhower on the front among the items displayed on the walls. How about an early ad for Pepsi or Dr. Pepper?
Those bits of nostalgia bring back memories for older folks and have the younger crowd wondering, even questioning, if they could possibly be real. Unquestionably real is the feel, the friendliness, inside Kroll's.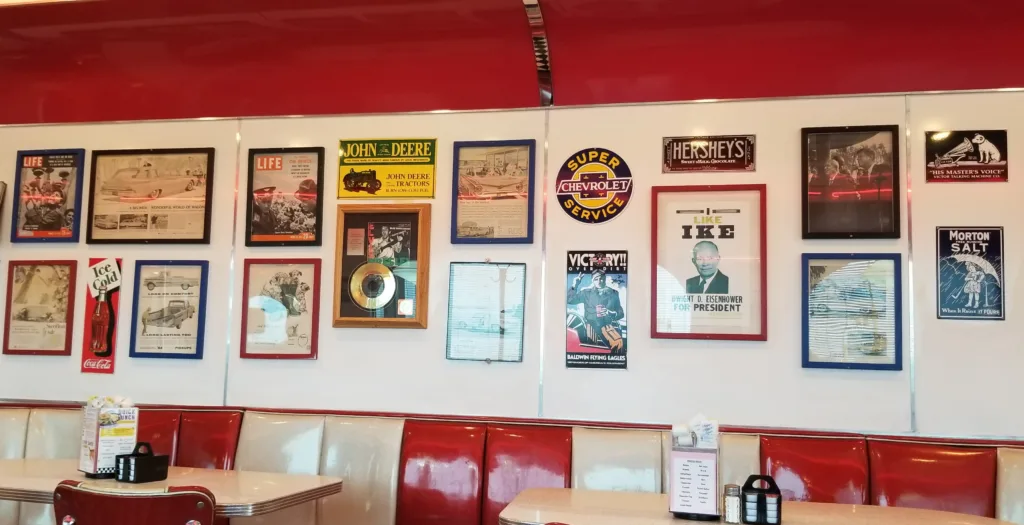 Conversation ranges from the latest fun at pool or dart league night, to how or where the fish are biting. On Monday's it's two for one shakes that come in a variety of flavors. They are served the "old fashioned" way too. Shakes are poured into a fancy glass with a long-handled spoon to reach the bottom, and customers are served the extra ice cream treat that remains in a metal mixing tumbler as well.
As I take a fork to my hashbrowns I hear, "Good morning. How are you guys?" Looking up I see a smiling waitress greeting four more eager customers coming through the door for Saturday morning breakfast. Time to enjoy some tasty food and friendly conversation.
Yes. Sit down and eat. The coffee is good too.