Welcoming the Students
MINOT – Both freshmen and other students were warmly welcomed at Minot State University's Welcome Week, beginning with the convocation Monday.
Courtenay Brekhus, assistant director of the Wellness Center, said Welcome Week is meant to welcome the new students as well as returning students.
"I think we need to set up the tone for campus, so we just want to bring the students in and welcome them and kick the year off with a really fun start," said Brekhus.
The activities included free food, recreational games, music, BINGO, dancing, and more.
The convocation Monday morning consisted of trivia on MSU, speeches from students and faculty, and the MSU song Onward Beavers.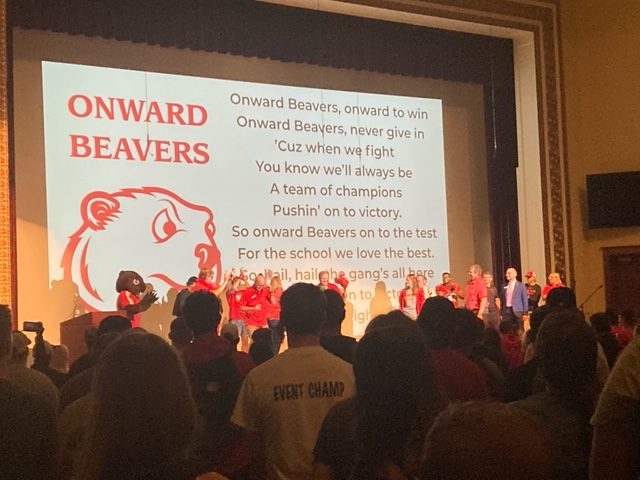 "I think the people behind the scenes, who put on these events, work really hard make sure our new and returning students have the best time," said Brekhus.
Brekhus said there are about 300 new students that attended convocation, and with the returning students totaled about 500.
"Obviously we want student success, and that's what every class strives for," said Brekhus. "But some of our jobs is to create a little bit more outside of the classroom, in terms of the active and the fun and the more relaxed."
"We are here to help you succeed and flourish in your MSU journey," President of MSU Dr. Steve Shirley told the students at convocation. "We will help you open new doors and explore new ways of learning."
"To invest in your future is to invest in yourself," said Jada Clarke, a student at MSU in her junior year from southern Florida. "Whether you are shy or outgoing, meet new people, go to new clubs. This honestly makes college so much better."
MSU began classes Monday.