Minot State University release
MINOT – Minot State University has announced a degree in museum studies, an interdisciplinary major where art meets business, communication, history, storytelling, and science.
The Bachelor of Science in Museum Studies is a professionally oriented program designed to offer the tools to pursue a variety of careers in museums and art galleries from management roles to exhibition design and curator.
"The museum studies degree at Minot State is designed for students to be career ready from graduation day to enter the field and is also competitive for world-class graduate programs," said Amanda Watts, Minot State assistant professor and museum objects conservator.
Earning the museum studies major will open a variety of career paths for graduates, including museum or gallery executive director, curator and interpreter, collections manager, exhibition designer, education coordinator, object conservator, art registrar, events coordinator, and visitor services and liaison.
"Cultural heritage careers continue to thrive with projected growth into the future," said Watts. "As a North Dakotan who has worked for heritage institutions all over the world, a museum professional has choices to build a career anywhere on the globe or right at home in their local community."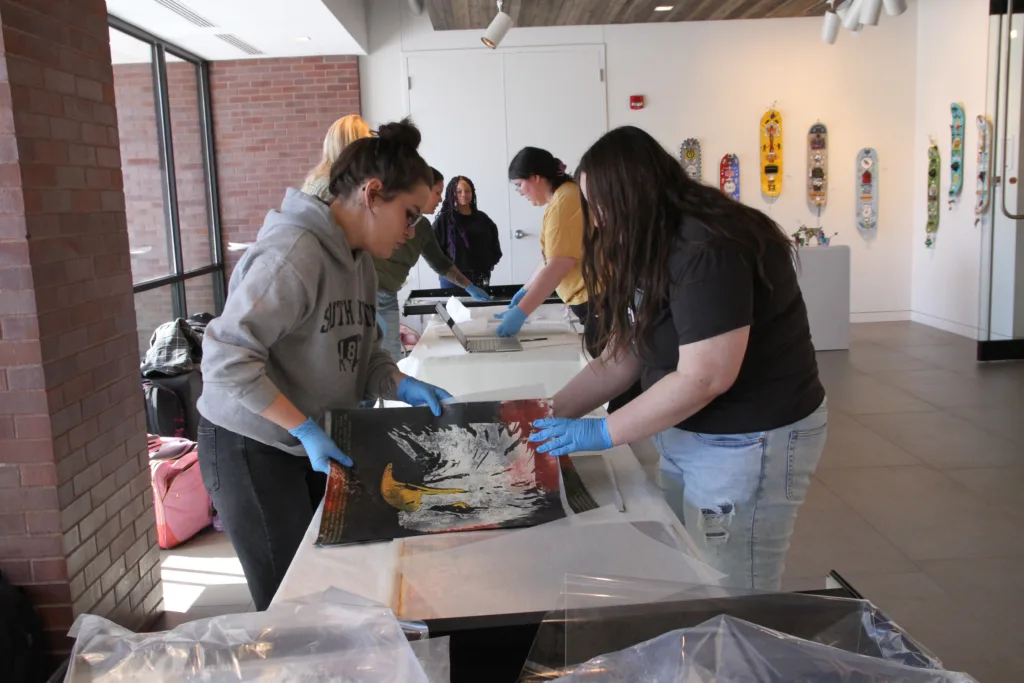 Minot State is the only University in the North Dakota and the surrounding states to offer a degree in museum studies and by utilizing faculty from various disciplines, the program is built to address the many unique aspects of the industry.
Dedicated faculty from the art department are engaged in the degree with expertise as professional artists, teacher education specialists, art historians, and museum professionals. Additional University faculty have joined the interdisciplinary program, offering opportunities to work with the departments of history, business, chemistry, language arts, and more, creating the best education to math the interests of museum studies majors.
"Museum professions require a variety of skillsets. This program has seen departments across campus come together to offer the tools of diverse specialisms to our students," said Watts. "It's incredible to see our campus community in action to create a program from expertise of our faculty."
According to the U.S. Bureau of Labor Statistics, professions related to museum studies are experiencing job growth. Overall employment of archivists, curators, and museum workers is projected to grow 12% from 2021 to 2031, much faster than the average for all occupations. About 47,000 openings for those positions are projected each year, on average, over the decade.
To learn more about museum studies, visit the program website or email Watts at amanda.watts@MinotStateU.edu.