Spring snow has delayed the planting season. However, there is still a lot of time to get things dried out and get a crop in the ground. No need to worry. Farmers now have plenty of questions about availability of earlier day corn (spoiler alert, there is not any), the possibility of switching to a different maturity of soybean (limited supply of those too), and if there is more canola available (extremely tight). One thing we do know is that when it does come time to put the crop in the ground, it is going to be long days and time is going to be a limiting factor. A farmer's time management will be key. This article is a guide for the farmer from his ag products supply person on tips and tricks to get in and out fast with what you need.
Plan Ahead
Planning for a crop year really begins during harvest of the prior year. We all know that farmers should be locking in seed, chem and fertilizer as early as possible to help save money by taking advantage of early season pricing discounts. However, the planning ahead that we need to address now is really just opening up the lines of communication with your ag supplier so that all those miscellaneous products that you know you will need can be at your farm and ready to go so you do not need to run around for them in the heat of the battle.
For example, stock adjuvants such as ammonium sulfate, crop oil, methylated seed oil, drift control agents, biological products, and other small dollar items that you know you will use.  If your ag retailer is any good, they will return any products that you do not use so there is no risk for ballpark figuring out what you will need.  In fact, just let your supplier know your acres, and he or she will figure out what you will need.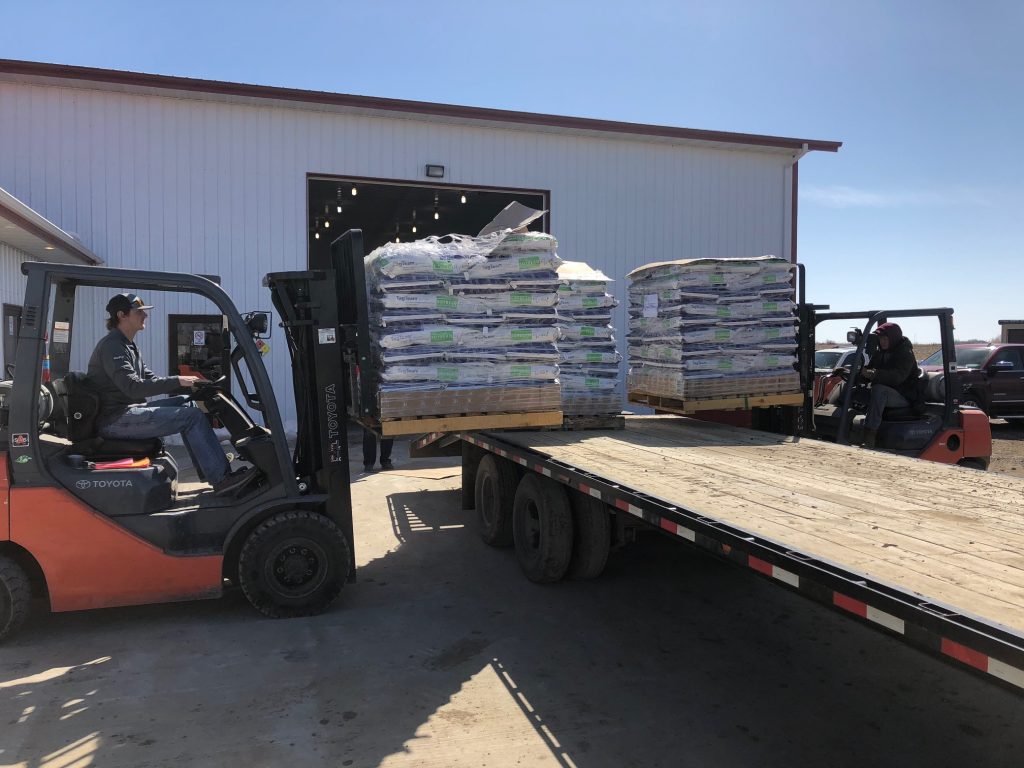 There are still products that are not in local agronomy center warehouses. You need to plan ahead in order to make sure that the product you need will be there. If it is not going to make it in time, then you will have time to adjust. Warehouse managers are already having a stressful season trying to get some specialty products in stock. In addition, the weather has prevented farmers from taking chem product early and warehouses are getting very full. "It's been hectic for all of us," said Travis Witte with Hefty Seed Company in Mohall. Travis manages the Hefty warehouse and has been trying to keep up with order and shipping changes that shift almost daily.
Call Ahead and Please Be Patient
We can safely say that we have come a long way over the years, and there is now adequate cell tower coverage pretty much everywhere.   So, there is no excuse why you cannot call ahead to your seed and chem company and tell them that you are on the way to pick up product.  If the operations personnel at the retail location even have just have a few minutes to get ready for you, chances are they will take a few extra steps to get organized before you get there so they can get you in and out with what you need as fast as possible.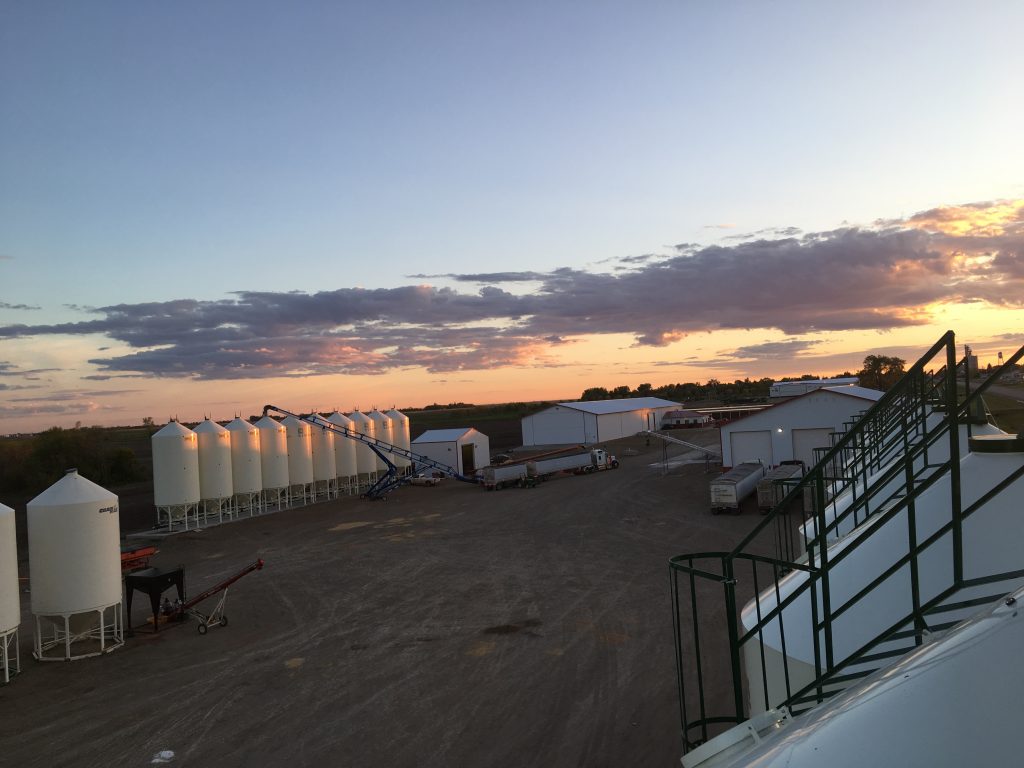 Once on site, if it is busy, please be patient. "Try to remember that you're not the only one in a hurry," said Troy Vanderzanden with Hefty in Mohall. Troy is responsible for all seed treatment operations at the Mohall location and his sleep schedule goes out the window every May. It is in the ag supply worker's best interest to help you get back in the field as soon as possible. He is pulling long hours too and he wants to get this spring planting season done just as bad as you do. Your success is his success. If the company you are working with now does not exhibit that attitude, then it is time to find another company to work with. And that leads me to my next point:
Work with a Professional
Are you getting your seed from a guy who is out seeding?  Or are you getting your seed from an agronomy center with full time people dedicated to your success?  Which of those two can provide better customer service when you need it?  Obviously, the one with the full-time people dedicated to ensuring exceptional customer service.  Maybe you are used to leaving your truck with your buddy and he just lets you know when he's got it loaded and ready for you.  If you call ahead and have a good relationship with your local ag retail center, chances are they would be happy to do that for you too.  Again, if it makes your life easier, it probably makes their life easier too.  We are all in this together.  We all want this to be the best year ever on the farm.