A Slice of Life
There's common sense, good sense, nonsense, perhaps no sense. I like to think I have an abundance of the first two on that list, but there are those, in numbers I shall not reveal, that firmly adhere to the belief I am far more fittingly described by the latter two.
To that I say nonsense, and the finely written lines that follow, in my typical "no nonsense" fashion, will clearly demonstrate my infallible reasons why.
It happens to all of us. We get to a certain point in life when it's easier to gain weight than lose it. Labels and names on products don't help much either, usually quite the opposite.
We all know we should eat more vegetables and fruit, avoid fried foods, exercise regularly, and drink plenty of fluids. That's just for starters, but enough to grasp for most of us.
Sure. We check labels, at least occasionally, to see what we are really buying at the grocery store. There's lots of interesting reading on those packages, usually under the heading of "Nutrition Facts". However, many of us don't get that far.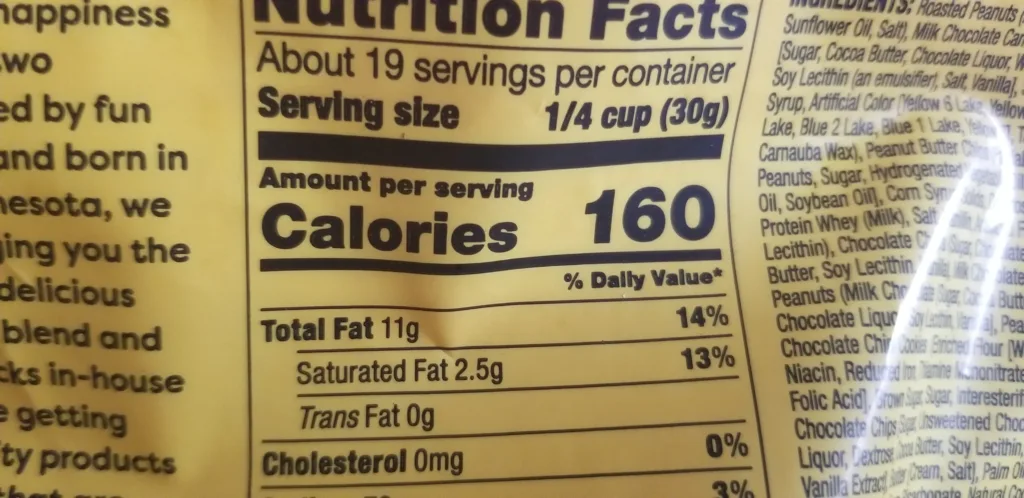 Example? I recently purchased what I thought was a bag of mixed nuts, sunflower seeds, raisins, and other "gorp" that's usually meant for healthy snacking. Hey. The label on the front of the bag said "Good Sense". What else does a consumer need to know?
The real name of the product sold under the Good Sense brand was Peanut Butter Crunch Loaded with Calories and Sugar that You Won't Be Able to Set Down Until This Bag is Empty, or something quite similar. No matter. It said "Good Sense" right on the package.
The perfect snack. The envy of calorie counters, dieticians, and nutritionists everywhere. Right?
Well, no. Tasty indeed, but what was cleverly labeled Good Sense made no sense if you were trying to substitute a few handfuls for an otherwise healthy lunch. Not a good sense move at all.
Turns out that a serving size of the wonderful stuff, 160 calories worth, is a mere two ounces. Who eats two ounces of anything? That's ¼ cup, basically the equivalent of the amount of dust that has settled into a cup that hasn't been used for a spell. I'd guess a few handfuls are close to 1,000 calories. Darn hard to stop there too. Impossible even.
The reality is, the "about 19 servings" listed on the bag is, in reality, maybe four or five. Maybe. But it's Good Sense! The perfect label to justify wolfing down a bunch of soy lecithin, carnauba wax, yellow No. 5, chocolate liquor, and a lot of other unrecognizable ingredients.
The more you eat the better. After all, it's Good Sense of which I claim to have in abundance. No longer though, I suppose. I ate an entire bag of Good Sense and, soon afterward, went to the store in the hopes of finding more Good Sense, which is nonsense.
Now, I am not a person severely lacking in "will power. However, dear reader, as you will undoubtedly understand, even the most substantial defenses have a weak point. As I subsequently learned, Good Sense comes in larger packages than the one I first encountered.
As the larger package contains more Good Sense than even the most wicked of appetites can properly handle, it allows the consumer to put what remains of the larger package back in a cupboard or pantry shelf, thereby sparing the person the dark embarrassment that comes with eating too much of anything. But, alas, there's some left!
Therein lies another festering problem created by having too much Good Sense. That stuff calls to you wherever you are, awake or asleep. It makes even those with the greatest of will power cower and shake and shiver.
In conclusion, dear reader, the only logical determination is that Good Sense is sometimes nonsense. I think I'll run for some type of political office.