Spartan Firearms was a busy venue last Thursday as 27 teams of 4 participants stepped up and set their site on targets in the first annual Take Aim event sponsored by Benchmark Mortgage. Sarah Burckhard from Benchmark Mortgage said she was pleased with the number of teams recruited the first year.
"You never know what to expect the first time you hold an event, so we are definitely happy," said Burckhard.
Patterned after a similar event done by Benchmark Mortgage Corporation in Texas, "They raise over a million dollars in 24 hours," according to Burckhard. "They obviously did it outdoors, but we brought our event indoors to Spartan Firearms, and they [Spartan Firearms] have been amazing, and they have really stepped up as a sponsor as well."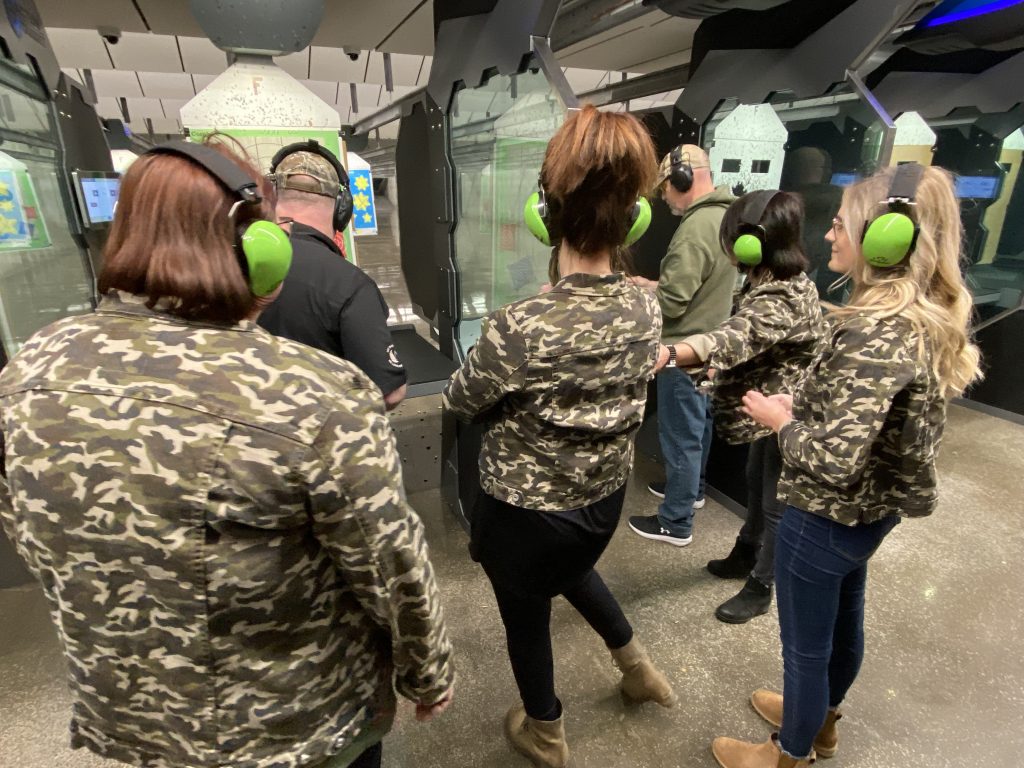 Spartan Firearms not only supplied the staff, but also guns for people who don't own them, vision, and hearing protection and in general made the participants, many of whom have never used an indoor range, feel welcome and comfortable.
The proceeds from the Take Aim event went to the Veterans Step Up Foundation. The Veterans Step Up foundation was started by a group of Vietnam Veterans on November 15, 2017.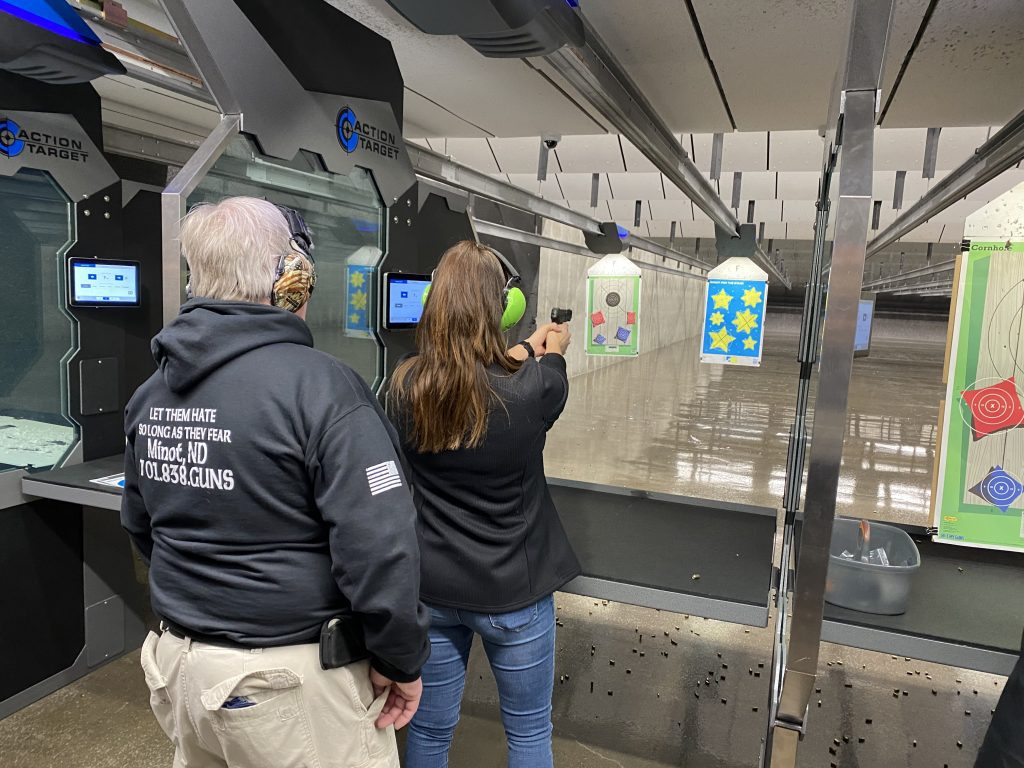 The only goal of the foundation is to assist any veterans, surviving spouses, or dependents in any way they can. Primarily they focus on guiding claimants through the VA Claims process.
All of the workers at the Veterans Step Up office are volunteers, and the group is always in need of more and younger volunteers.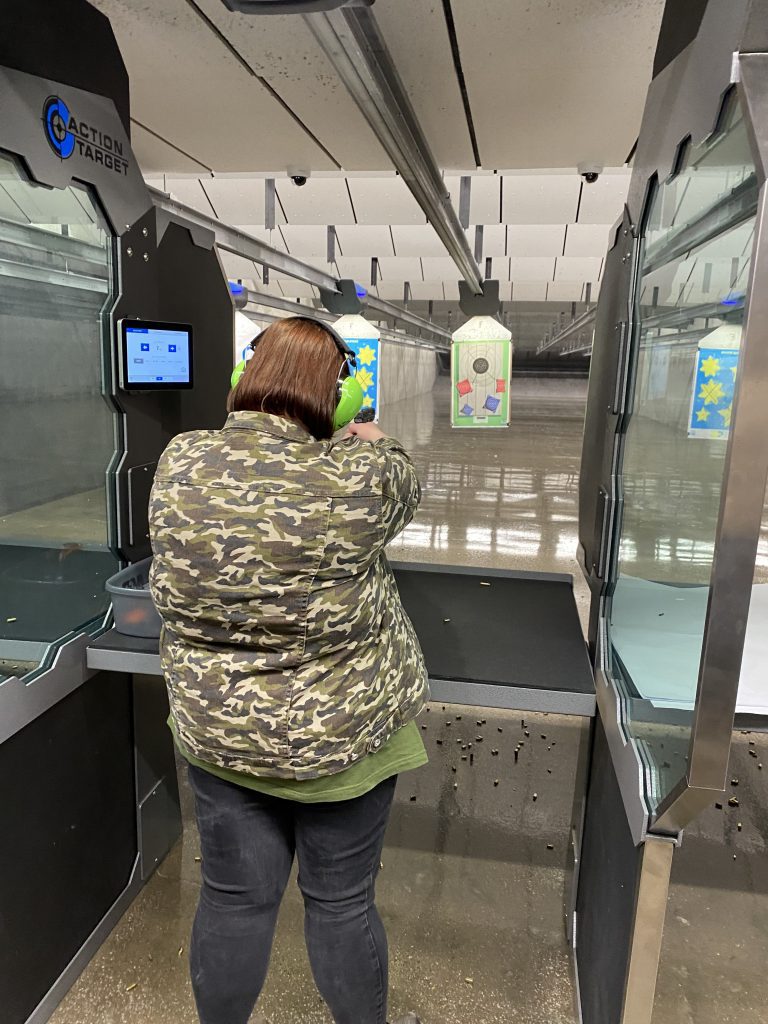 For Benchmark Mortgage, "our goal was to raise $10,000" according to Burckhard. We had our entire staff out here working, and they have had a great time."
So, when the final shots had ended, which by the way was at 8 p.m. on Thursday evening, the total raised by this year's Take Aim event was $15,000.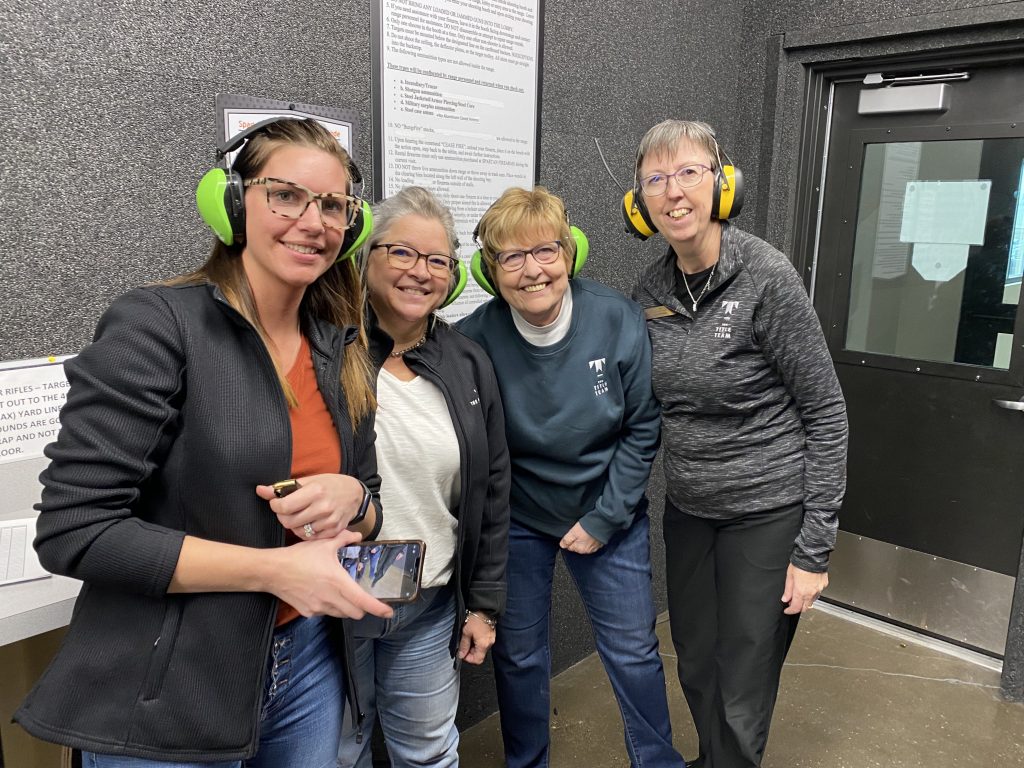 And will this become an annual event? "Yes, we learned a lot this year. We exceeded our expectations, and we hope to do even better next year." After the range activities, there was food and refreshment as well as merchandise and a 50/50 raffle at The Barn at 52 Pines.