The Story of the Minot Area Men's Winter Refuge
MINOT—The Minot Area Men's Winter Refuge, the only exclusively men's shelter in Minot, was started in the winter of 2013-2014 by a group of pastors in the area, inspired by both the flood and oil boom in 2011.   
The shelter is for single men, who are at least 18 years old and who are struggling financially due to loss of their job and homelessness.
During its first winter, the shelter housed men in the basements of churches, but in the winter of 2014-2015, the shelter moved to a house, previously used by Domestic Violence Crisis Center. The house has five bedrooms, with fifteen beds total. Mike Zimmer, executive director of the refuge, said they could usually house up to 80 men per winter in the house.
Since early 2020, because of COVID-19, the shelter is now utilizing hotel rooms. Zimmer said this move has actually been a good transition for the shelter.  

With unlimited space, they were able to house more than 100 men last winter and now more than 200 this year. Also, in previous years, the shelter operated only between November and April, but it can now run all year long. According to Zimmer, another reason the shelter has benefited the past two winters is because of the extra federal and state funding. "We've been able to help more men than we have previously, and it hasn't been a hit to our budget because of the funding that has come from state and federal grants," said Zimmer.  

Zimmer also said the amount of time each man stays in the shelter varies depending on the situation. "We have some guys who just stay, they only need a spot for a night or two until they can figure out their situation, and we have other guys who need a little bit longer to get on their feet, so they're able to stay longer, to wait 'til they get a job."  


"The word has gotten out around town about what we're doing, and our donations have increased every year. The Minot community has just been incredible to us." Mike Zimmer, Minot Area Men's Winter Refuge


Over the years, both the need and the help have grown. Zimmer said, "The word has gotten out around town about what we're doing, and our donations have increased every year. The Minot community has just been incredible to us." Zimmer says toiletry items, food, and clothing are some of the biggest needs, as the clothing is often given to people outside of the shelter.  
There are also volunteers that prepare meals for the men in the shelter. Overall, Zimmer said volunteer activity has increased, which includes transportation volunteers and overnight volunteers, much of it thanks to the Minot Air Force Base. "It's been kind of a win-win situation for them and for us because the airmen are always looking for volunteer opportunities, and we're always looking for volunteers," said Zimmer.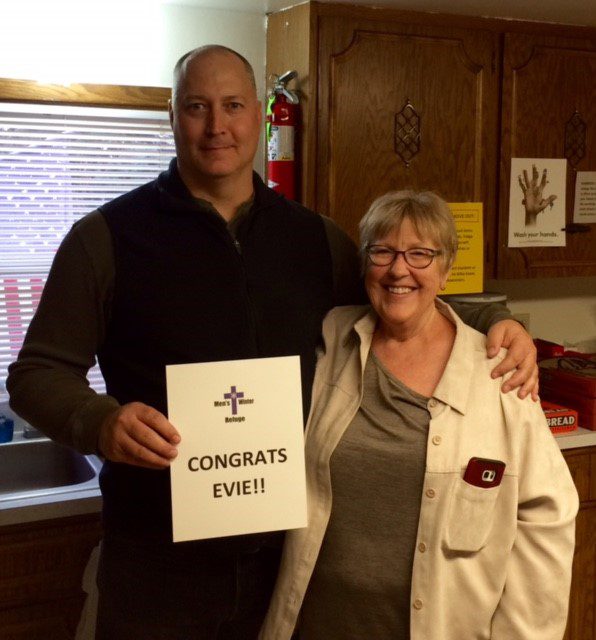 Zimmer said he never imagined he would work for a non-profit organization. "I was a newspaper person for 25 years. [After living in Montana] I moved back to Minot to be close to my son. Honestly, after 25 years of being a newspaper guy, I was ready for a change. This job kind of literally just fell in my lap. Looking back, I wish I would have been doing something in the nonprofit world a long time ago." Zimmer said he does more hands-on work in the winter months for the men and uses the summer time to write grants and do fundraising.   
Zimmer says that homelessness has been on the rise in North Dakota for the past several years, and especially the past few due to different responses to COVID-19. "On any given night, there's well over 100 homeless people in Minot. You don't always see them on the streets. A lot of homeless people around are kind of couch surfing, and borrowing a spot with someone they know temporarily, and they're still definitely homeless," he explained. He also says it has to do with the increased cost of housing over the years, partly due to the oil boom.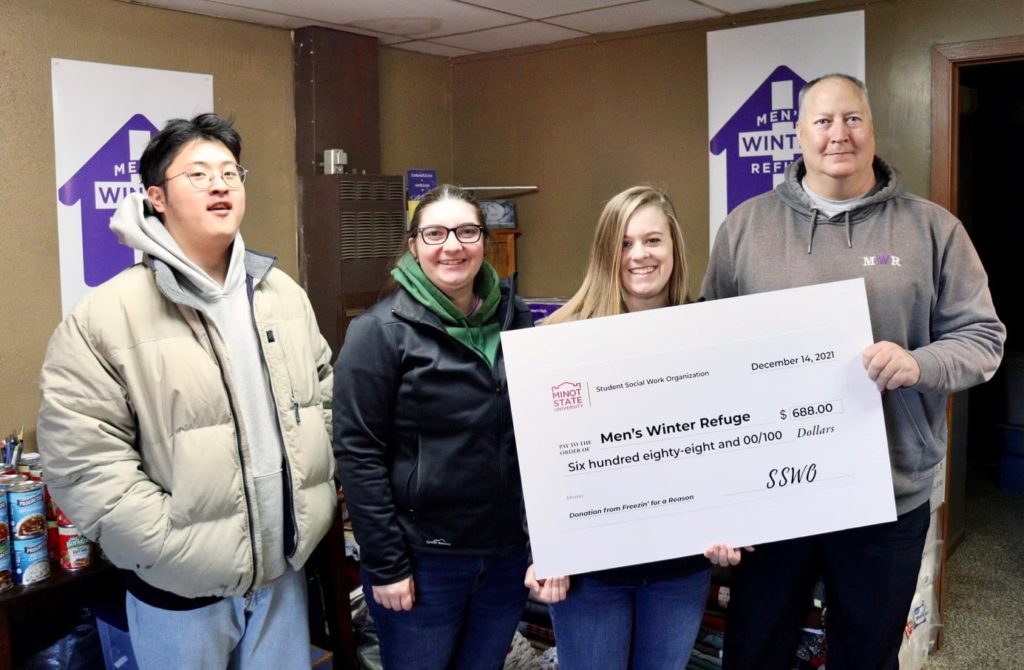 "I would like to put in a thank-you for the other agencies that we work with that help our guys. We provide them temporary shelter, so our guys can figure things out and get back on their feet, but there are places in town that help the guys once they get a plan formulated. Those agencies help our guys with finding their own place, with deposits and first month's rent," said Zimmer. Those agencies include the Minot Area Homeless Coalition, Independence Inc., Community Action, Community Options, and the Salvation Army.  

More information about the Minot Area Men's Winter Refuge can be found on its website or Facebook page. They can also be contacted at (701) 822-2585 or [email protected].