Construction Underway at Minot Gun Club
MINOT – It was built in the early 70s and has been home to some of the top shotgunners in the state and nation. Numerous registered major trapshooting events have been held there too. Now, with the meteoric rise of High School Clay Target shooting a substantive remodel is underway at the Minot Gun Club located northeast of the city.
"We got half a million dollars from Scheels and $200,000 from other sources," said Rod Vaage, board member. "Work will be done in two phases. We'll remodel the clubhouse to utilize more space, all redesigned, and do the last five trap houses so we'll have more than anybody else in the state. Some of those old block houses are falling apart. In the span of two years, we'll have a whole new club."
The footprint of the existing building will remain as is, but the building will be expanded to allow better utilization of space. Also, said Vaage, the building will receive new plumbing, wiring, heating, bathroom expansion, and insulation to accommodate inside activities during the winter months.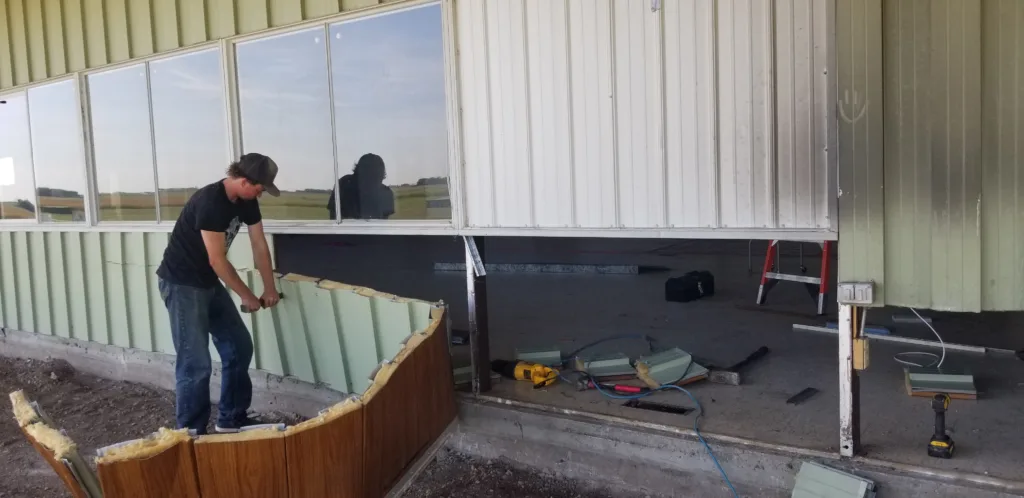 "It'll be much more functional," said Vaage. "We can host hunter education classes, meetings, and such. It's super exciting."
Board member Wayne Stanley, also the coach of the nationally recognized South Prairie High School Clay Target team, says the overall plan calls for redoing the concrete paths on all the shooting lanes to make them handicap accessible, including access to the clubhouse.
"Our goal is to get the state high school championship here with 15 trap houses," said Stanley. "We're the biggest trap club in the state and we could easily handle that amount of kids."
Nearly 1,900 shooters took part in the most recent state championship held at the Shooting Park in Horace, south of Fargo.
Work on the clubhouse has begun and is expected to continue into the winter months. Outside work will get underway next spring.