Trinity Hospital release
MINOT — Trinity Health has received the American Heart Association's Get With The Guidelines® – Stroke quality achievement award for performing best practices in caring for stroke patients.
The Get With The Guidelines® – Stroke program focuses on making sure stroke patients receive appropriate care based on nationally recognized, research-based guidelines designed to save lives and reduce disability.
To receive a quality achievement award, hospitals must demonstrate compliance with a prescribed percentage of quality indicators for at least 12 consecutive months.
Scott Knutson, MD, Trinity Health Chief of Medical Staff, says the Silver Plus award confirms the high level of care that he sees every day at Trinity Health.
"When you're dealing with stroke, every minute counts," Dr. Knutson said. "That's something our care teams know and respond to intuitively – everything kicks into higher gear. The stroke guidelines provide a kind of road map that guides our care from diagnosis to treatment to follow-up care, so patients have a better chance of having a good outcome."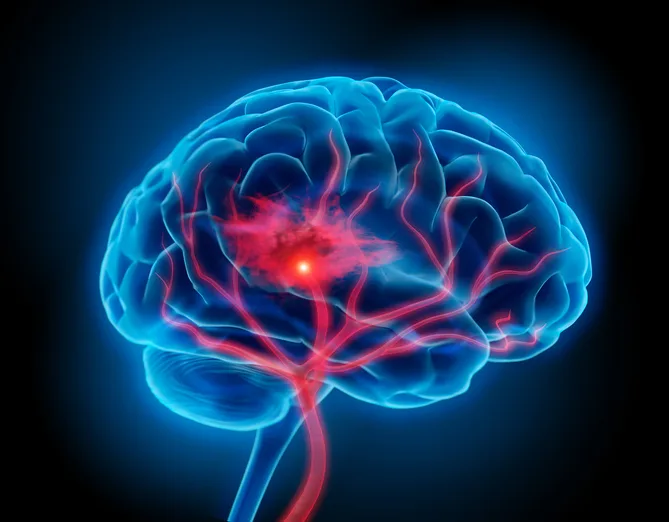 Stroke is the No. 5 cause of death and a leading cause of disability in the U.S., according to the American Heart Association. A stroke occurs when a blood vessel that carries oxygen and nutrients to the brain is either blocked by a clot or bursts. When that happens, part of the brain can't get the blood and oxygen it needs, and brain cells die. Early stroke detection and treatment are keys to improving survival, minimizing disability and accelerating recovery times.
As a primary stroke center and a Get With The Guidelines participant, Trinity Health has a system of stroke protocols that is activated whenever a patient presents with symptoms of a stroke. Protocols include calling a stroke alert, expediting CT imaging to confirm a diagnosis, and administering swift treatment that ranges from thrombolytics (clot-busting medication) to endovascular treatment by an interventional radiology team.
As always, the challenge is educating the public. "Time is brain," Dr. Knutson said. "We've built a program here that can treat patients fast and effectively, but it doesn't matter how good a job we do if people don't act. They need to come in right away."
People should seek treatment immediately if they experience any of the most common stroke symptoms, which can be identified using the F.A.S.T. warning signs:
F = Face Drooping – Does one side of the face droop or is it numb? Ask the person to smile. Is the person's smile uneven?
A = Arm Weakness – Is one arm weak or numb? Ask the person to raise both arms. Does one arm drift downward?
S = Speech Difficulty – Is speech slurred?
T = Time to Call 911 – Stroke is an emergency. Every minute counts. Call 911 immediately. Note the time when any of the symptoms first appear.