Forecast Heating Up
MINOT – Drought conditions worsened slightly across much of North Dakota from a week ago. That's according to thye weekly release of the U.S. Drought Monitor.
While increasingly dry conditions in the state are not unusual at this time of year, it is an indicator closely watched by farming and livestock interests who are dependent on good growing conditions for crops and pastures.
No area of the state is considered to be in severe, extreme, or exceptional drought. However, there has been an increase in the percentage of the state rated as being in "moderate" drought, up from 8.4% a week ago to 13.66%. According to the Drought Monitor, the amount of "abnormally dry" land in the state increased from 47.6% to 54% over the same period.
The reason, says the Drought Monitor, is that "very little precipitation fell from the Rockies westward to the Pacific Coast, the Dakotas, Oklahoma and western Kansas" and that "dryness and drought expanded slightly across northern North Dakota."
The Drought Monitor adds, "In South Dakota, 31 percent of Spring Wheat and 19 percent of oats are in poor or very poor condition, along with 15 percent of Spring Wheat in North Dakota."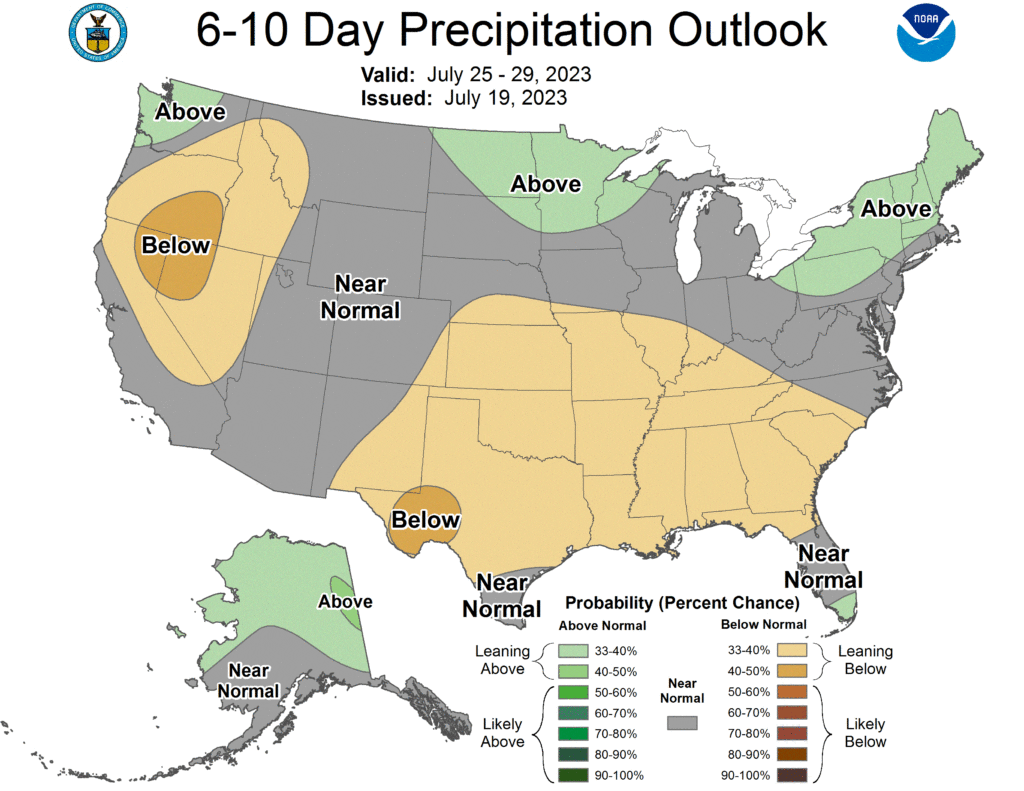 The Climate Prediction Center says warmer than usual weather can be expected across the state into August, a month that averages temperatures in upper 80s in the first half and mid-80's in the second half.
As for precipitation, the CPC's July 25-29 outlook calls for an increased chance of above normal rainfall. Minot has recorded 8.43 inches of precipitation so far this year as compared to the long-term average of 11.42 inches.