El Nino Influence to Follow
All signs point to warmer winter, with less than usual snowfall, for the Minot area and all of North Dakota. That the prognostication of the forecasters at the Climate Prediction Center.
Once a month the CPC issues their latest seasonal weather outlooks. While long-range weather predictions are not absolute, they are not issued without a reasonable chance of proving true. As August approaches, their latest outlook once again favors expectations that influences of El Nino will come to fruition.
"Beginning in November through January 2023-24 through January-March 2024, predicted El Nino condition result in enhanced chances for above-normal temperatures across the northern tier of the continental United States," reads the outlook.
El Nino, a warming of Pacific Ocean waters that generally equates to warmer and drier winter weather across North Dakota, is a virtual certainty as the season changes from summer to fall to winter.
"There is a greater than 90% chance that El Nino will continue through the Northern Hemisphere winter," says the forecast.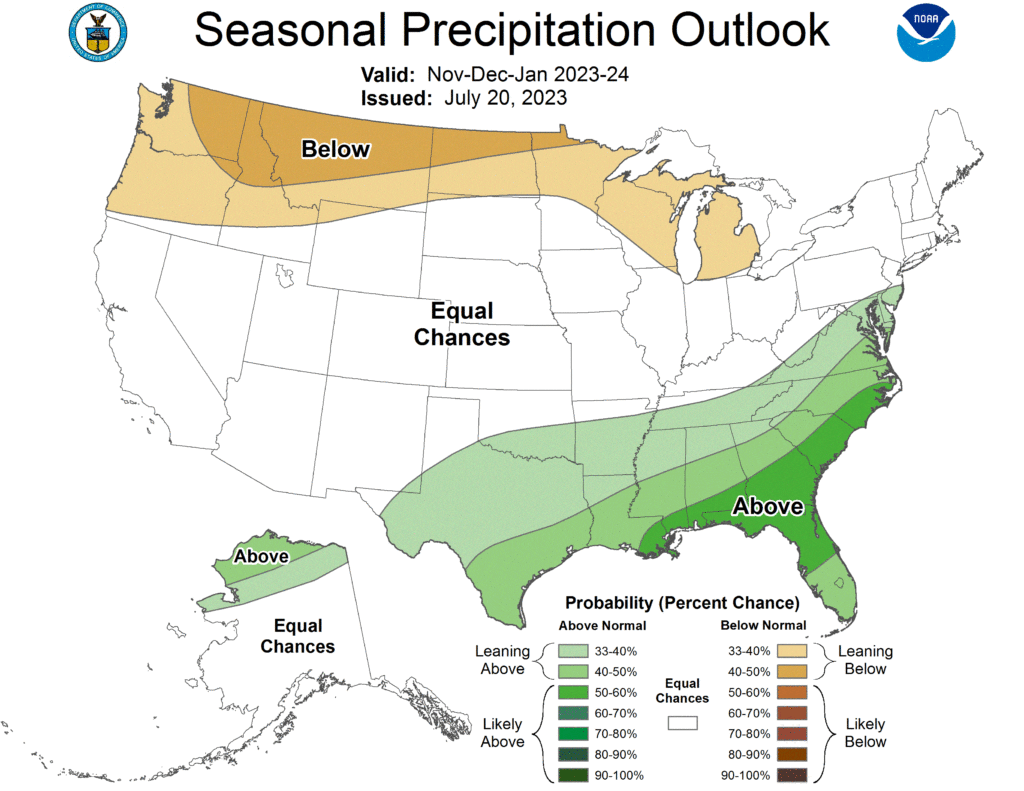 As El Ninos go, this one is not particularly strong. However, it doesn't take much of a rise in ocean temperatures to influence weather patterns. The precipitation outlook for November through March calls for "below-normal" precipitation for the northern U.S., including North Dakota.
While those months are certainly known for providing a heavy dose of winter conditions historically, the months of August, September, and October can provide a mixture of weather conditions. Those three months, according to the outlook, are expected to fit within the norms of seasonal average temperatures and precipitation before the more distinct arrival El Nino.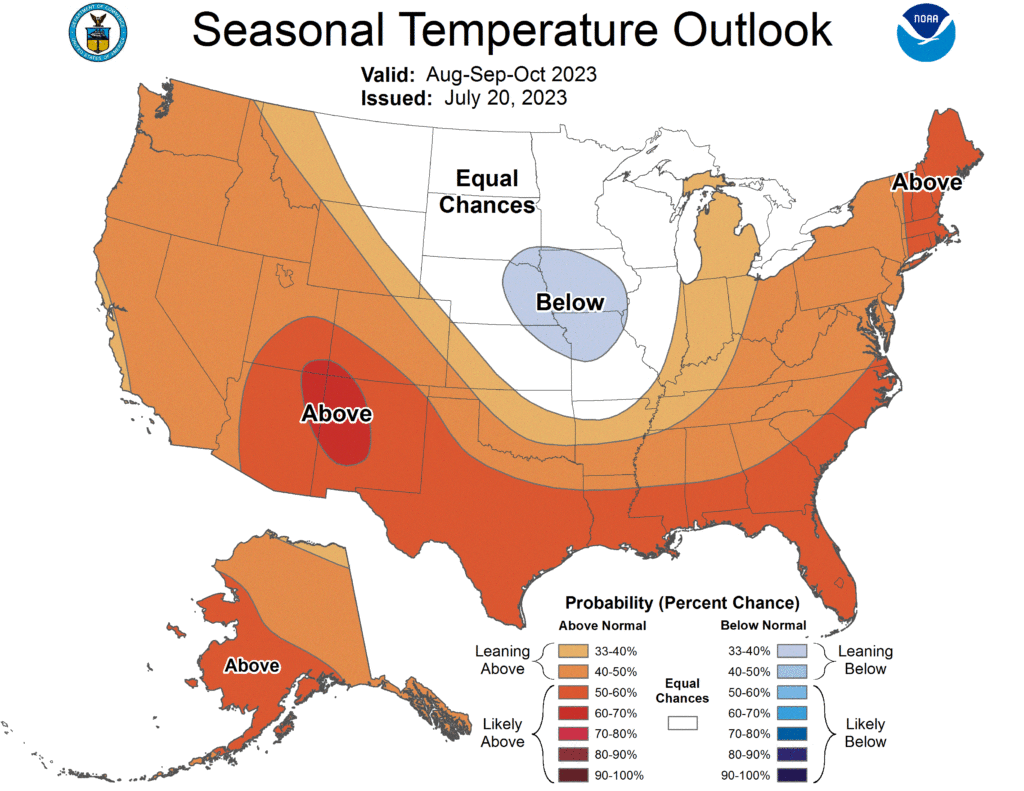 Alert System Status: El Niño Advisory
El Niño conditions are observed.
Equatorial sea surface temperatures (SSTs) are above average across the central and eastern Pacific Ocean.
The tropical Pacific atmospheric anomalies are consistent with weak El Niño conditions.
There is a greater than 90% chance that El Niño will continue through the Northern Hemisphere winter.