CDL, Childcare Learning, Community Facility
MINOT – The "other building" at the city's new Sentinel High School will offer some unique learning opportunities for students and the community.
Construction continues on the former Cognizant building, which was gifted to Minot Public Schools and, following a bond issue approved by voters, is being renovated to be repurposed as Sentinel High, a four-year school. It is located in the northwest part of the city.
Included in the $10 gift from Cognizant was a second building encompassing 7,500 square feet. That building, which is nearing completion of renovation, will include a Commercial Driver's License training facility, a childcare learning center, and offer options for community use. 
"This is going to be a phenomenal addition, not only to Minot Public Schools but the entire community," said Mark Vollmer, MPS superintendent while touring progress being made at the site. "This will be a great training center."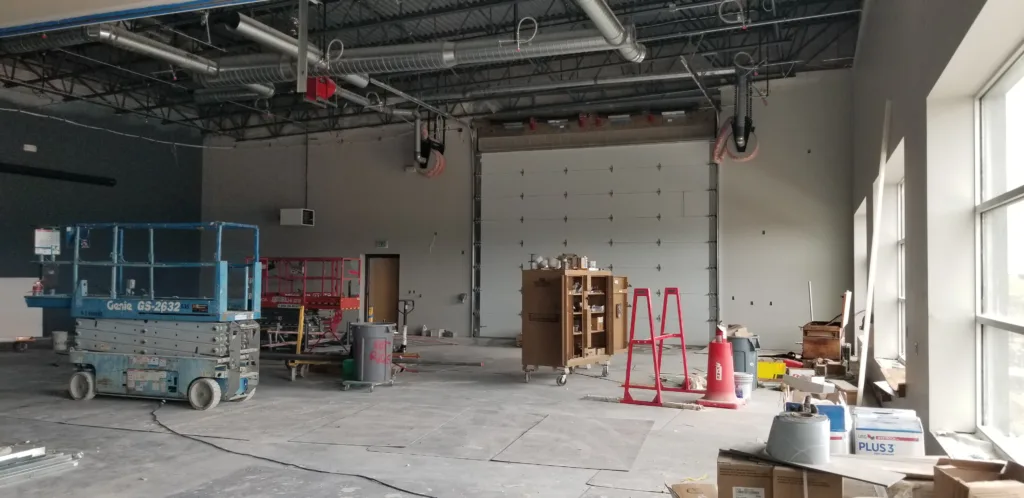 The building features a large overhead door, big enough to allow a tractor-trailer or combine or other farm machinery inside for "hands on" learning by Sentinel High students and others.
"We'll use it for a multitude of purposes and student-based learning. I want this to be used by the community for training and things," said Vollmer. "Our taxpayers generously supported the bond issue, and this gives us the opportunity to support workforce development in our community."
One of the training rooms features CDL simulators where students can experience realistic behind the wheel training on large vehicles.
"It's about as realistic as they come, pretty amazing and all on a computer-generated screen. It's the whole driving experience," remarked Vollmer. "We're so short of CDL drivers in the state right now. This is a great opportunity to come in and get the training that's needed."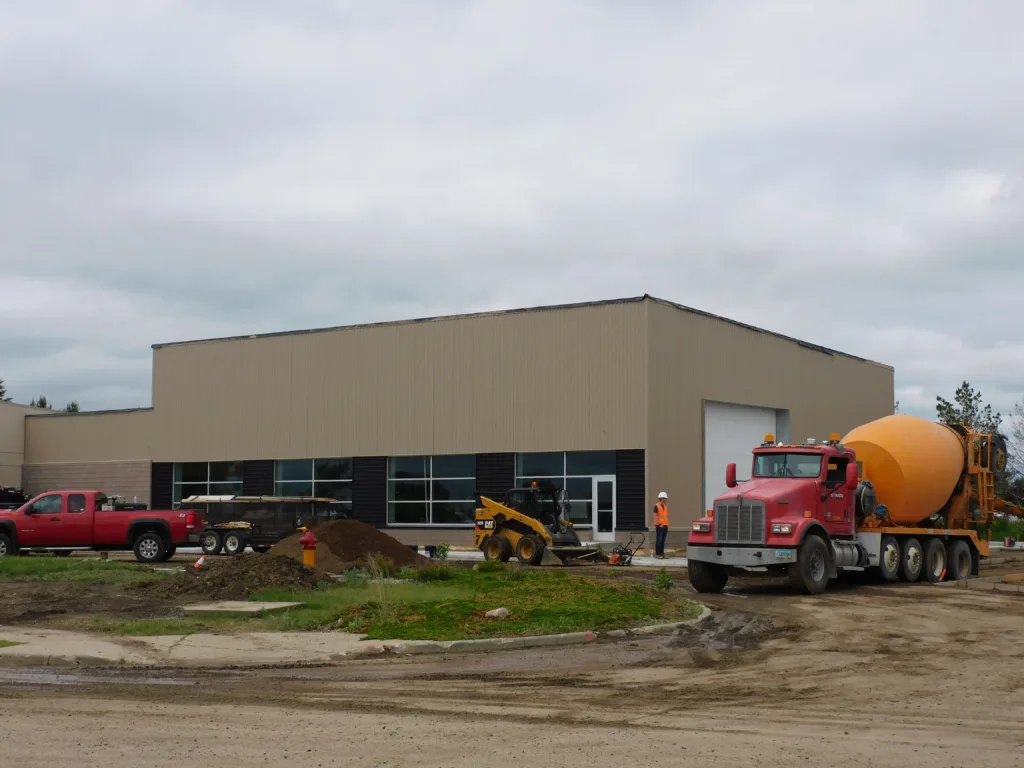 Vollmer said 7,700 students in the MPS system have a need for college preparation classes, but also there is a need to teach the trades. The CDL facility offers another option for those students who are interested in doing so. 
"We want to have as much as possible for our kids," stated Vollmer. "If you want to be a CDL driver you have that opportunity at Minot Public Schools. We have a lot of kids working in agriculture right now. They want this. This is a pretty awesome thing."
On the opposite side of the building from the CDL center is a childcare training area.
"We'll have the opportunity to use career for children for our young students who are interested in a career working with children," explained Vollmer. "Also, if a parent wants to re-tool and learn some specific skills, we can take care of that by having childcare options here in the evening for those adults."
The building is being funded by a $10 million grant from the state, enhanced by another $2.6 million from the past legislative session.
"The way we educate our kids has changed drastically, so this building is a great opportunity," said Vollmer. "This gives our kids a chance to have a lot of exploration into what they might want to do. Good stuff."
It is anticipated that operation of the new facility will start in August. Sentinel High School is scheduled to open in the fall of 2024.