Trinity Healthcare Campus in Full Operation
MINOT – Trinity Hospital completed a move from their 101-year-old downtown location to their new Healthcare Campus and Medical District on the city's southwest edge. In a perfectly choreographed fashion, 59 patients were transported by a fleet of ambulances from the old to the new.
The move began at 6 a.m. this past Sunday. It included the closure of the old Emergency Room and the opening of the new, expanded, and modern ER at the new hospital. Fourteen area ambulance services participated in the historic move.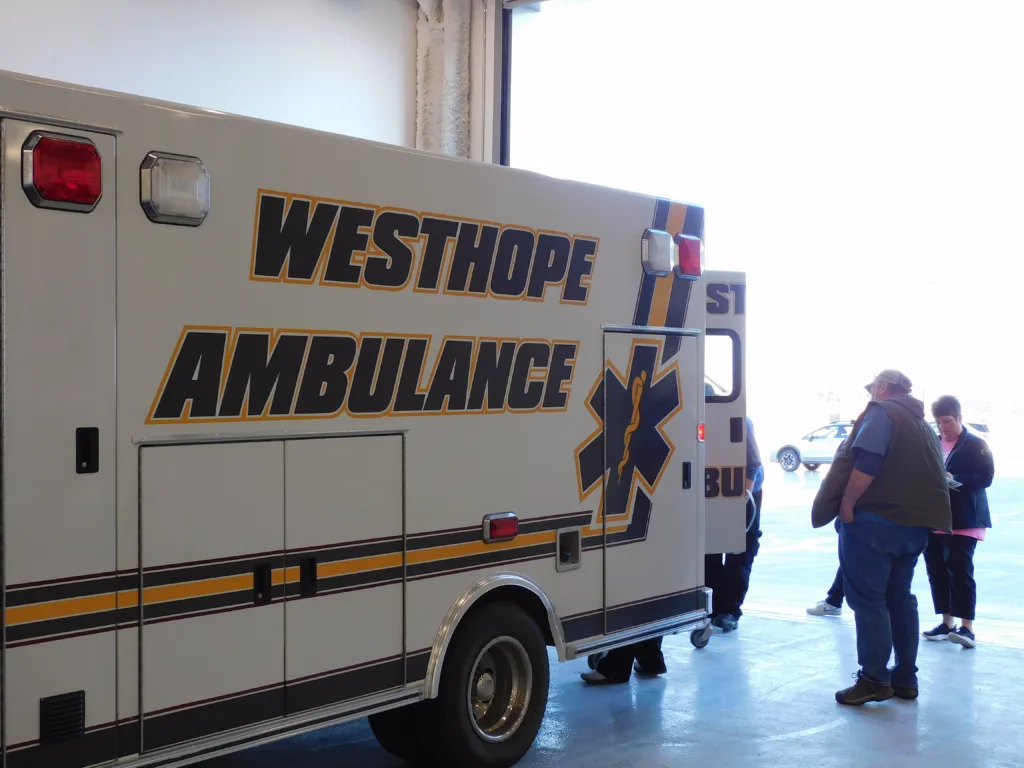 "This has been a transformational day for healthcare in Minot, for the entire community and the region at large," said Dr. Jeffrey Sather, Trinity Health, following completion of Sunday's final move. "Great healthcare is now being done in a state-of-the-art facility which probably is the most state-of-the-art hospital in the country."
Sather said patients were being seen in "beautiful private rooms", adding, "This building was built for today's technology and today's workflow, and the processes that are happening in health care today."
It is expected that the new hospital will improve physician recruitment, something that is very competitive in the medical community.
"We now have the best recruiting tool we could have," stated Sather. "We had one physician here who said he worked in five of the most prestigious medical centers in this country and has never seen operating rooms like we have here. Wow is the word that come out of everybody's mouth."