Between Burlington and Des Lacs
MINOT --- The Burlington Rural Fire Department responded to a call of a train derailment at approximately 3:35 a.m. Friday. The location was midway between Burlington and Des Lacs.
"There were 17 container cars off the tracks and two locomotives," said Karter Lesmann, Burlington Rural Fire chief.
The clean-up was well underway Friday afternoon, but the Burlington Northern Railroad tracks remained blocked. Lesmann explained that, as a precaution, diesel fuel would be siphoned from fuel tanks prior to the cars and locomotives being removed from the scene.
There were no injuries as a result of the derailment, no fire, and no spill of hazardous chemicals.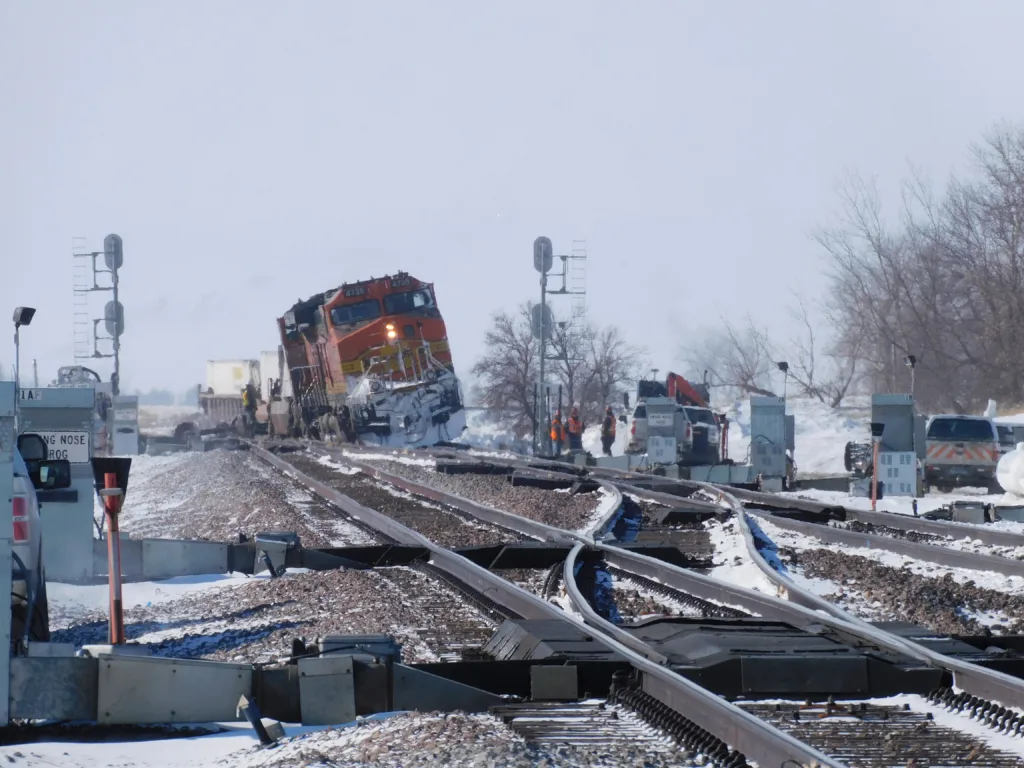 "There was some hazmat on the train, but not affected by the derailment at all," said Lesmann.
Burlington Rural Fire remained at the scene in sub-zero temperatures Friday to provide assistance if needed. No cause for the derailment was immediately available and it was not known how long the tracks would remain closed.