Update on Visit Minot
MINOT – Numbers according to Visit Minot seem to be faring well as far as tourism and economic impact this year.
Stephanie Schoenrock, Visit Minot's executive director, said at Monday's city council meeting that she tries to be conservative when estimating the dollars that come in through the activities it supports.
There were eight events funded by Visit Minot's Tourism Recovery & Resilience Fund that reached Tier 2. Standards for Tier 2 included 75% of guests and participants being from outside Ward County, a minimum of 400 hotel room nights, and a minimum of 500 people from outside the county attending the event.
All these events were either new within the last three years or expanded by 30%. The biggest impact was the Badlands Circuit Finals, which the TRRF funded by $4,000 and had an economic impact of $1,494,751, with all eight having a total impact of $6,042,619, according to Visit Minot.
"We like to control this as conservatively as possible," said Schoenrock.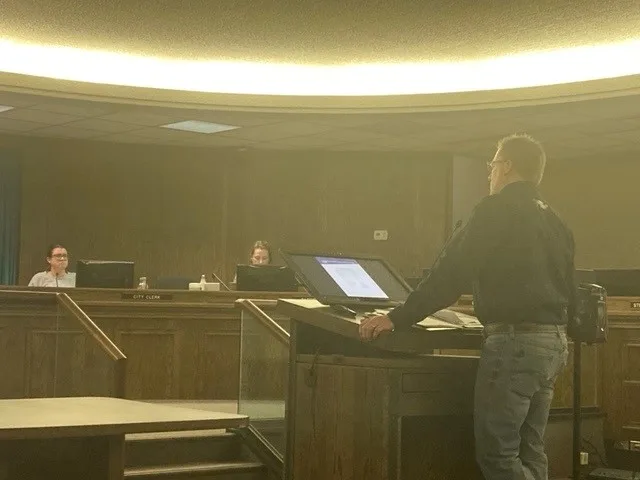 There were also 10 events that were not TRRF-qualified, with the largest one having an impact of $787,404, and all 10 having a total impact of $3,688,451, according to Schoenrock.
Several representatives from the groups that put on the events spoke at the council meeting.
Max Weppler, representing Rodeo Minot and the Badlands Circuit Finals which covers North and South Dakota, said Visit Minot has helped his group figure out how to make the events bigger and better.
"We can't add new contestants, but we can add new events," said Weppler. "We've brought in a bareback riding event, barrel racing, team roping, as subsidiary events to help us grow."
"The hard work isn't done in the Visit Minot office," Schoenrock clarified. "The hard work is done with those guys."
The TRRF is a three-year agreement lasting from January 2021 to December 2023 that is funded through the city's sales tax economic impact. Two-thirds of the city's lodging tax funds Visit Minot, with the other third funding the All Seasons Arena.
"I think this program is working," said Alderman Paul Pitner. "I think this program is seeing a return on investment for taxpayers, for small businesses. We always see two spikes on an annual basis, and it always comes in July during the fair and it comes when the Hostfest comes. We need to have events every weekend. Steph doesn't get a raise when we do these lifts. We use conservative numbers, to the point where the board gets frustrated, Steph, we know these numbers are stronger than we show."
"I think it's a huge testimony that there's so many new events," said Mayor Tom Ross. "Really what that does, to me, is it sends a message to other youth sports groups. It empowers them."