BUFFALO — Last Saturday, July 16, the small Cass County town of Buffalo, population 200, celebrated homecoming and community building with their 16th annual Shuffle Off to Buffalo. This community celebration first began in 2007 as a class reunion and festival. The annual event unites this small community and brings former residents back every year. It had everything that one would expect from a small-town festival: vendors highlighting local arts and crafts, fair food, barrel train rides, games for kids, live entertainment, and a classic car show.

Event organizer, Lian Stout explains: "Every year we see our old friends move or pass away. But new, younger families are moving in. This event gives the old-timers a chance to reunite and reminisce while the young families get to connect to the history of our small town."
On Friday about 100 former students attended the school reunion. Members of the community put on a fashion show titled Step Back in Time. They modeled clothes from the 1920's to present day to illustrate how fashion has changed over the history of the school.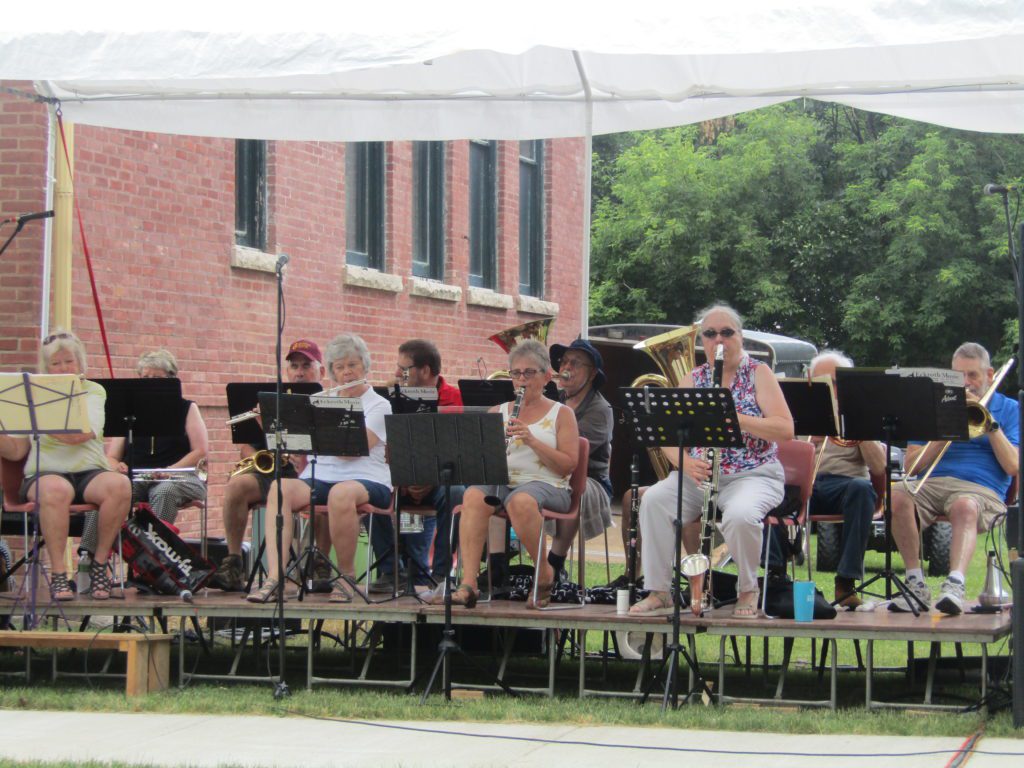 Saturday's events began with a Salute to Veterans conducted by the local American Legion post. It included patriotic music by local artist SueAnn Berntson and a special presentation by the Quilts of Valor Foundation to two local veterans. About one dozen motorcyclists from the American Legion Motorcycle Riders rode in a caravan through town in honor of veterans.
Afternoon entertainment included local bands and artists. One of the highlights was the jazz band Quarter Notes. This group of retired musicians boasts over 670 years of combined musical experience. Their instrumental jazz music captivated the 200 or so people in attendance.
Ashley Renard was one of the dozens of volunteers who helped make the event a success. She managed the kids' games. She and her husband moved to Buffalo three years ago. They have a seven-month-old son and are one of the many young families who are finding connections in this small town.

Renard said that COVID struck soon after they moved to Buffalo, making it hard to get to know people in the community. But recent community events have drawn her and her family into new circles of friendships.

"I saw many of the older people doing so much to bring the community together and I felt I needed to step up." Renard said. "So I called and asked Lian if she needed any help."

Stout, of course, was grateful for the help and is happy to see the newer residents get involved. She, along with her core group of twenty or so volunteers, are working to build community support and expand interest in their events. Stout says she has 500 alumni on her mailing list and another 740 people follow their Facebook page.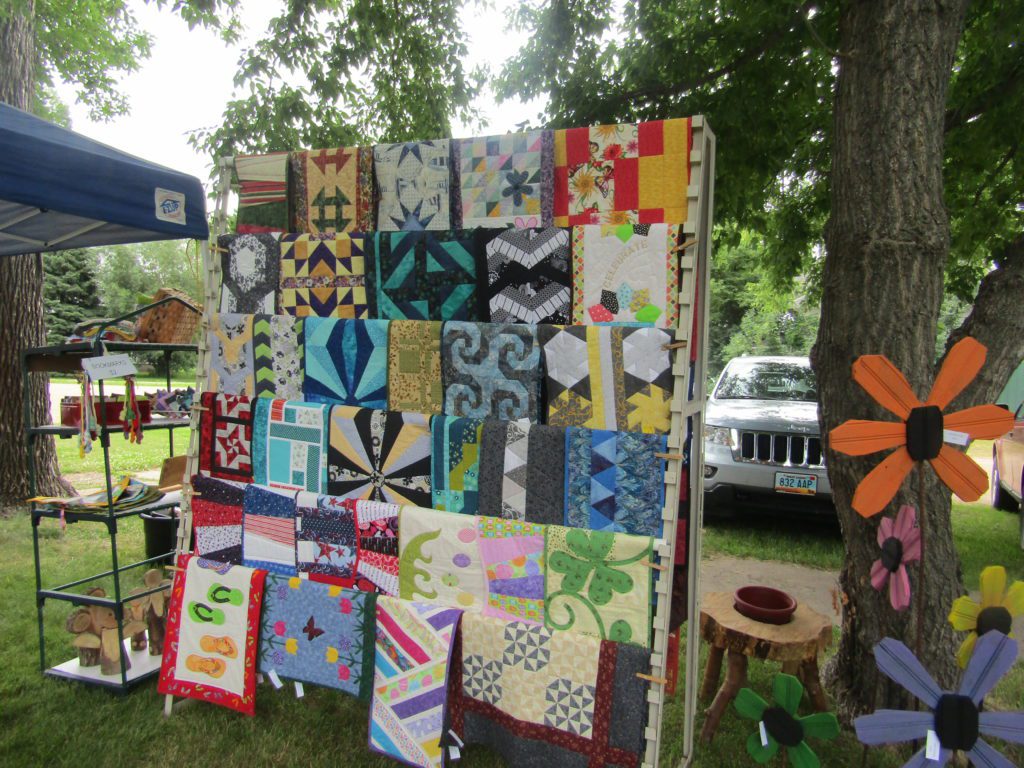 "The older people want a piece of mail that they can read. The younger ones turn to social media," Stout explained.

Lonnie Larson is another regular volunteer at Buffalo events. She admires Stout's commitment to making these events a success. Larson says that while the events bring the community together, they also help to raise money for the ongoing restoration of the historic high school and to fund other Buffalo Historic Society projects.

Stout admits that it's not easy drawing people to small town events like this one.
"We have to compete with the big cities like Fargo and Jamestown for funding and attention. We don't have access to the grants that these bigger towns have. So, we really depend on the members of our community to make this happen. It's a testament to their commitment to our small town that we are still able to have a Shuffle Off to Buffalo event every year for sixteen years."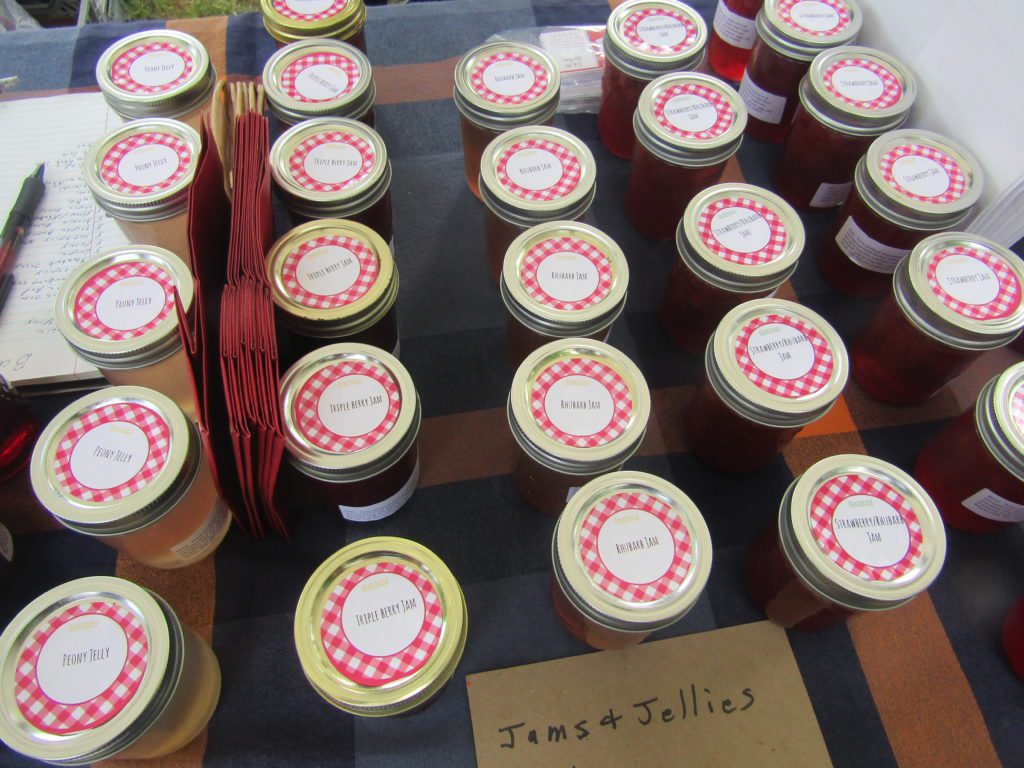 For more information on events in Buffalo, visit Buffalo's Facebook page: https://www.facebook.com/buffalond