We all have to work and we all have to eat. Since work keeps us busy, it's natural that you want to eat out on your lunch hour. But how much is that lunch costing you?
Visa credit card company recently did a survey and found that the average American spends $53 a week, or $2,746 a year, just for eating lunch. That's not counting the thousands that are spent at restaurants and take-out to feed the family. That's a lot of money for something that could otherwise cost you just a couple of dollars.
I've often said that the main reason people have difficulty keeping within budget is not the money and math part but the emotional component of spending decisions. We are ruled by our emotions. It's kind of boring to bring your own lunch from work every day and eat in the company lunchroom. We like to eat out to get away from the office for a while and the tedium or pressure it represents. We get a boost when we socialize over a meal. But if you're serious about making ends meet and living within your budget, you may need to re-orient your thinking and take a hard look at your lunch routine at work.

Start by making lunch with your co-workers enjoyable. Find entertaining topics or hobbies you can discuss with each other while eating. Don't let it get boring with the same old re-hash every lunch hour.
Eat outside the building whenever you can, even if that means bringing a blanket and sitting on the lawn. The fresh outdoor air can be just as potent a boost as the $20 lunch hour with co-workers.

Make it easy
The easiest lunch to take to work is one you didn't have to prepare. So, take leftovers. The preparation was already done. Add a couple fresh ingredients—a fresh salad or cheese to melt on top—so it isn't a total re-run of last night's meal.
Make a big batch of meals. Make a double-size casserole or big pot of spaghetti and portion it out into freezer containers.

One of the easiest kinds of big-batch meals is a large salad. Make big salad that can be a complete meal, like chicken or pasta salad. Add a slice of crusty sourdough bread. One of my favorite salads is tabouleh, a salad that comes from the Middle East that mixes tasty fresh vegetables with couscous, Bulgar wheat or quinoa.
The Food
Sandwiches tend to get soggy if you make them and pack them away hours before lunch. To eliminate the soggy, put cheese and meats on the bread, but pack the condiments, veggies, and other additions separately. Then at lunch time, finish assembling your fresh sandwich. Try pita bread instead of sliced bread. It holds its shape better and doesn't get so soggy.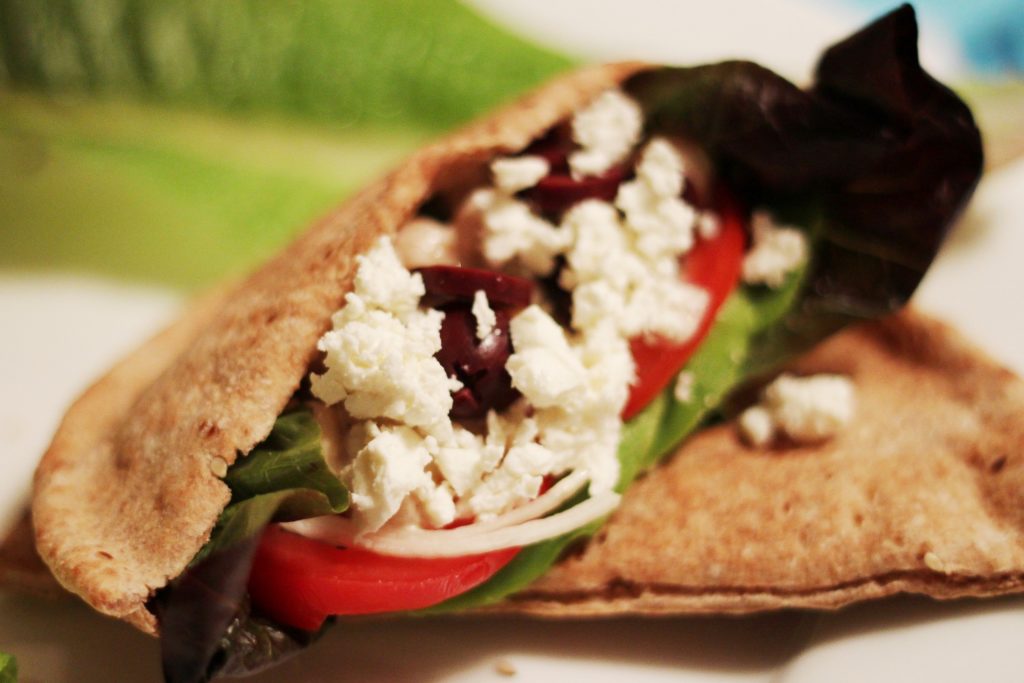 Scotch eggs are the original fast food. They were sold to coach passengers as long ago as the early 1700's. They are tasty either hot or cold. It is a hard-boiled egg, wrapped in ground sausage, breaded, and then deep fried until the sausage is cooked. They freeze well so make up a batch or two. There's a convenient link to the recipe below.  
 
You'll find dozens of recipes for muffin-tin meals online. These are tasty meals portioned into a muffin-sized servings for a quick, on-the-go lunch. My favorites are ham and cheese muffins, made with chili peppers and corn meal for a Tex-Mex version, and quiche. Pour the egg mixture directly into a buttered muffin tin for a crustless quiche. Or use won ton wrappers for a quick and convenient crust.  
 
Pro Tips 
If you're taking made-ahead meal to work that's frozen, don't put it into the lunchroom fridge. Instead, let it thaw in your insulated lunch bag or thermos. It will keep the rest of the food cold and by lunchtime it will be thawed, or mostly thawed.
  
Microwaving your food in a plastic container can cause the chemicals in plastic to leach into your food. Use glass instead. Loosen the plastic lid on your glass container before microwaving. It can sit on top of the dish to keep steam and moisture in the food, but if it's on tight, all that hot steam can cause the lid to warp and distort.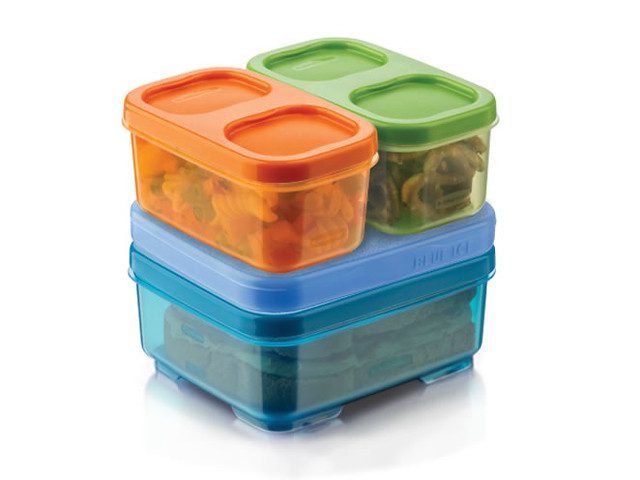 A lunch kit that includes ice packs will keep your lunch cold and you don't have to worry about the lunch thieves that raid the fridge at work. Or pack it away in a small picnic thermos. Freeze your drink the night before so it can keep the thermos cold.

Bypass the long line at the microwave and bring hot soups or stews to work in a thermos jug.

One reason why we don't like leftovers is that reheated food often lacks the flavor it had the night before. Re-season the leftovers when you pack your lunch. Or put salt and pepper shakers with tight-fitting lids into your lunch bag.

If you find your take-from-home lunches are starting to get boring, look on the internet for new ideas and inspiration. You'll be happier saving thousands each year by eating out less frequently.
Scotch Eggs recipe: https://www.providenthomecompanion.com/recipe-scotch-eggs/ 
Chilean Style Tabouleh recipe: https://www.providenthomecompanion.com/recipe-chilean-style-tabouleh/ 
Charlene.nelson@mydakotan.com