MINOT – Whether its food, rides, indoor or outdoor displays, all seemed ready Thursday, or at least almost so, for the North Dakota State Fair.
On the food side, Old Tyme Kettle Korn and Hansen's Festival Concessions were almost ready to sell after many days of setting up.
"We have three tents that we put up today, we'll bring all the supplies in and all the equipment and get ready for the fair," said Guy Larson, Cando, said Thursday.
Larson and his family own Old Tyme Kettle Korn. Their kettle corn stand is in the pioneer section at the fair. Larson says he and his family have sold kettle corn at the fair for around 15 years.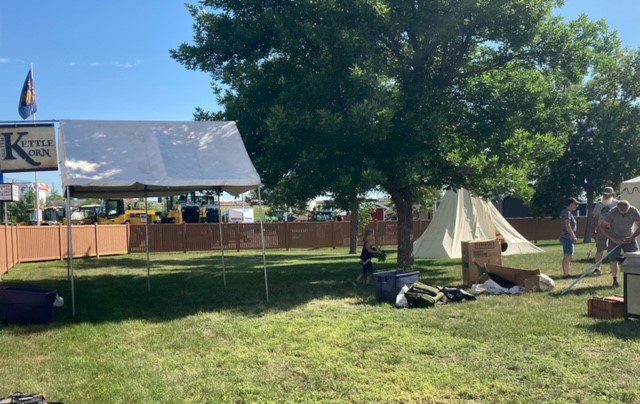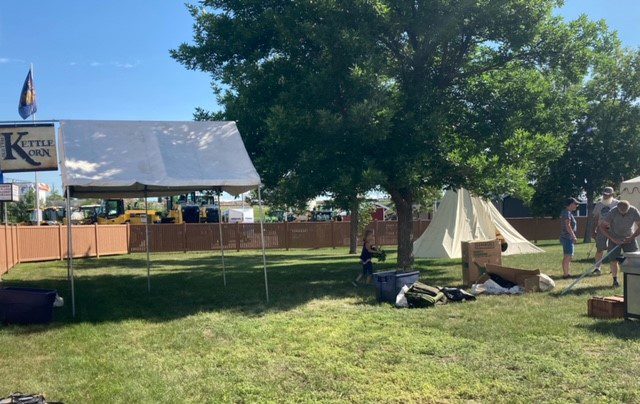 Shellee Hansen, Evansville, Minnesota, co-owner with her husband of Hansen's Festival Concessions, said they sell at several other events. At the North Dakota State Fair they plan to sell cheese curds, funnel cakes, poutine, fleischkuechle, beer-battered cod, and more.
After four days of setting up, Hansen said she and their crew have been busy driving back and forth from Evansville, seven hours away.
"Monday we came up with a load, Tuesday we came up with another load," Hansen described. "We parked the camper and stand and turned around and went home. So, we got home at like three in the morning."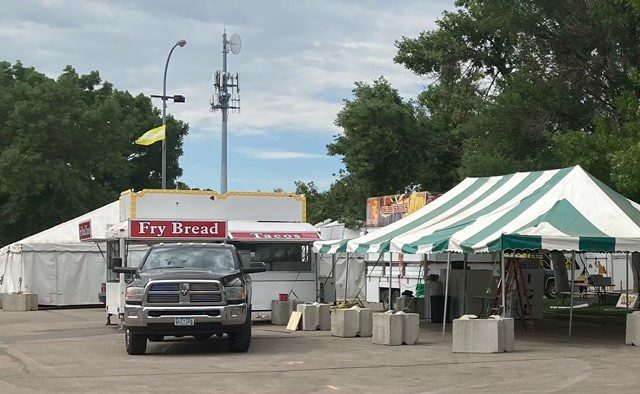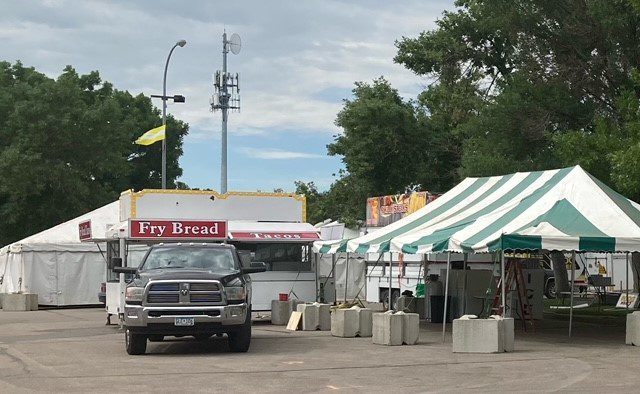 Hansen said her husband, Paul Hansen, is planning to sell at an event in Detroit Lakes next week and, so far, their business will be understaffed there.
Payton Biermann from Kimberly Idaho and working for Hot Shot Thrill Rides out of Idaho, said it took him and the other employees about two days to set up the "Slingshot" ride.
This being Biermann's first time setting up the ride, he described what the owner, Colby Barendregt, does with his rides on a regular basis.
"He goes around to a bunch of different fairs," said Biermann. "They just got back from San Diego, California. We're going to Minnesota after this."
Magic City Harley Davidson is planning to set up its motorcycles to be showcased, and many of them to be sold.
"We'll have some clothes, dealer t-shirts and some other products," said Patrick Schmaltz, Minot, with Harley Davidson. "Providing information and opportunities."
Harley Davidson is setting up a jump-start motorcycle simulation free for the public to enjoy.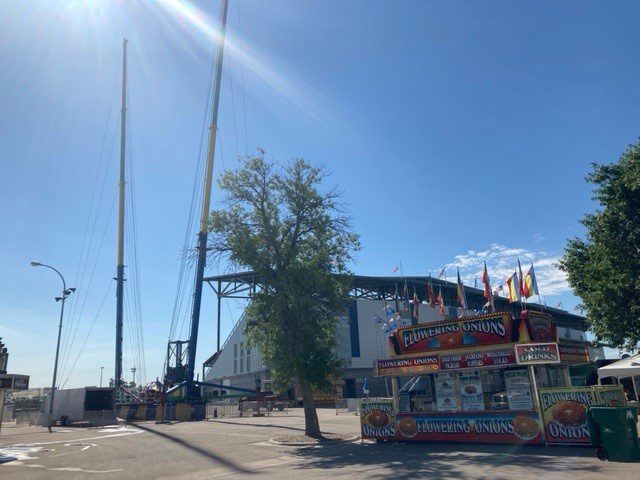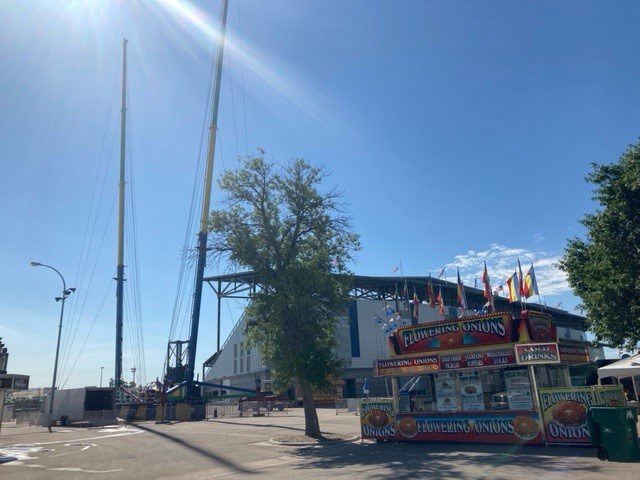 "If you want to feel what it's like to ride a motorcycle, come on out," said Schmaltz. "You start it up and run through the gears, the rear wheels on some back drums."
The fair is scheduled to begin Friday and end July 30.