MINOT – Hot weather of recent days in the Minot region, and across North Dakota, may give way to a more normal range of temperatures in the weeks ahead. Of course, normal weather in this state covers a wide range of possibilities.
Nevertheless, in their latest three-month weather outlook, the Climate Prediction Center says North Dakota should not expect higher or lower temperatures than usual through October. An exception is August is more likely than not, with warmer than usual temperatures forecast for the lower half of the state, the Minot area excluded.
Much of the United States can expect a long, hot summer. Here's what the CPC says:
Above-normal temperatures are strongly favored for much of the western U.S., along the southern tier, and for the East.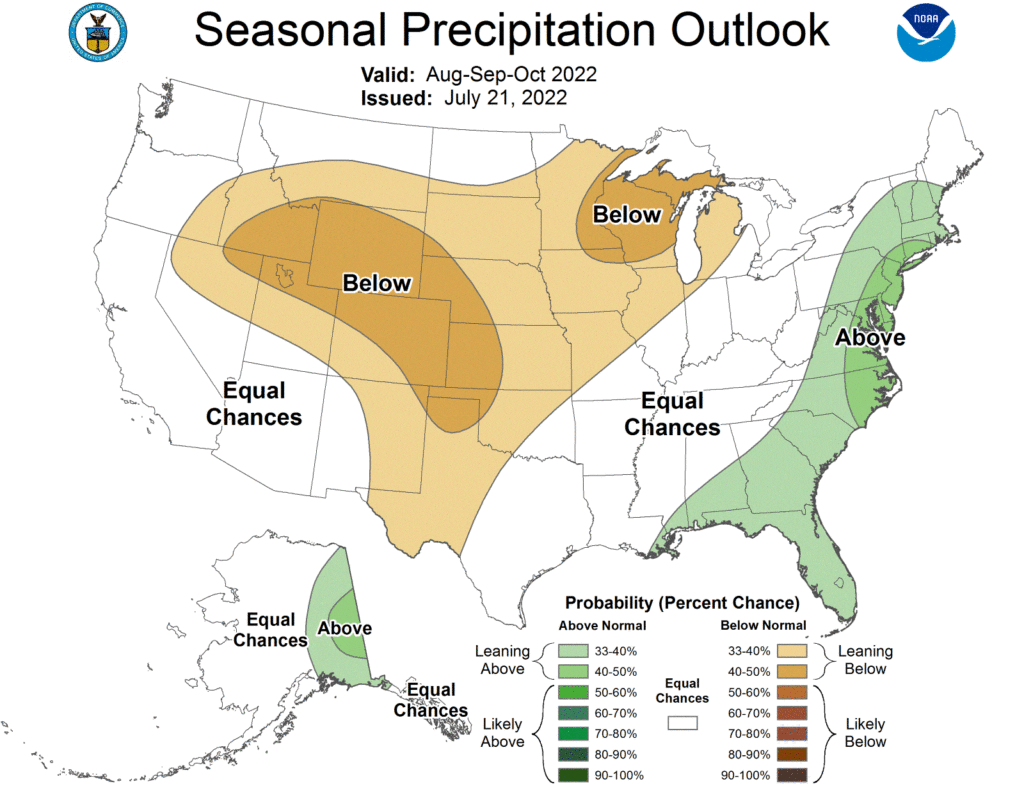 Most of North Dakota can expect normal amounts precipitation through October, according to the latest projections issued by the Climate Prediction Center.
Precipitation
As many North Dakota farmers and ranchers know, it is a roll of the dice as far as how much rain will fall during the growing season. Normal is pretty good, at least better than below-normal, which is what the CPC anticipates ed for a large portion of the U.S. through October.
In the short term, upper-level high pressure over the central U.S. will cause a continuation of hot and humid conditions into next week.