Latest forecast from the Climate Prediction Center
MINOT – Well, cripes, any chances of a warm, dry winter are heavily refuted by the latest long-range weather outlooks issued by the Climate Prediction Center. All indications favor colder than usual temperatures for North Dakota through February 2023. Look for more than average snowfall too.
The CPC released their latest 3-month outlook Thursday, which backs up, even enhances, their winter weather forecast of a month ago which warned of El Nino influence in the days and months ahead. Simply put, El Nino is a cooling of Pacific Ocean waters that generally results in colder than normal temperatures across the northern United States. Toss in the likelihood of more snow too.
In summary, says the CPC, "The December-January-February 2022-2023 temperature outlook depicts elevated odds of below-normal temperatures over the northern U.S., stretching from the Pacific Northwest to parts of the western Great Lakes."
Right in the middle is Minot and all of North Dakota. How much colder than average remains to be seen. The average high temperature for Minot in December is 27 degrees. The low 9. January averages are 23 and 4.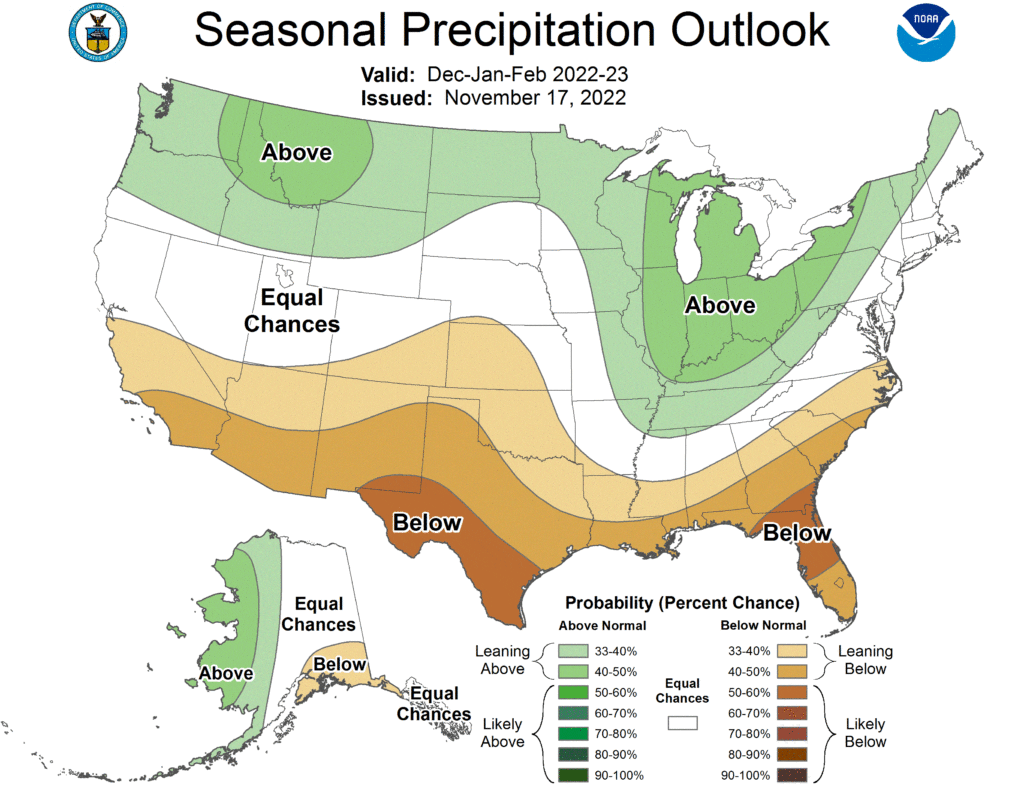 While there appears to be more certainty in the temperature outlook than there is for precipitation, which is always somewhat uncertain, the CPC concludes "a slight tilt toward above-normal probabilities over parts of North Dakota and Minnesota, which is expected to persist through January-February-March 2023."
With several days of November remaining the month is on pace to surpass the average snowfall in Minot for the month of 8.9 inches, having dumped about 7 inches or more of snow in a recent storm.