You are almost there. You can see the end. It has been a late spring. It has been a condensed timeframe this spring. It has been the most stressful spring's work season you can ever remember. However, just like in any race, keep your eye on the finish line, keep a clear head, and lengthen your stride (and shorten your soybean maturity!) to give it your all.
I am from Mohall. That is the way it is around here. When you get further east, the conditions were better because the April snowstorms were not as harsh, and they missed the last big rain.
For a couple of weeks now, we have been at the point where we need to switch our soybean variety maturities. Hopefully, if you are seeding soybeans, you have done this if your early planning this winter involved a lengthened maturity. Often it is best to try to stretch maturity in order to maximize yield potential. However, the clock turned quickly on us this year. Along the Canadian border here, we need to be switching out of the 01 and 00 maturities and into the 009 and earlier varieties. Do not get pressured into your original order because that is what you booked early. Do what is best for you, not what is best for your seed salesperson.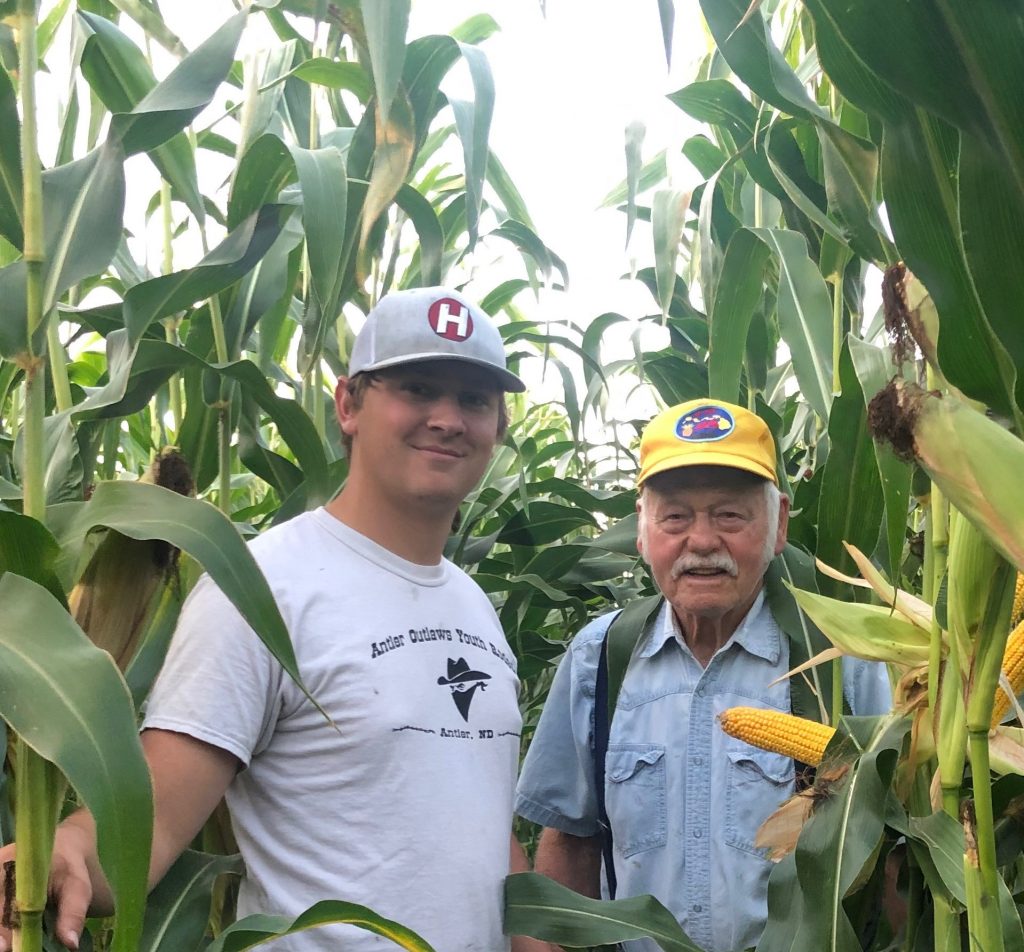 Hefty Seed Company of Mohall Agronomist, Wyatt Thompson, has been warning farmers of this for about a week now. "As a seed sales guy, it would be easy to try to hold the customer to the original order. But we have to do what's best for the farmer even if it puts us in a position to be dumping a lot of soybean seed at the elevator." Thompson also went on to say, "If a plant is not physiologically mature at the time of a frost, you can have green pods, green beans, and chewy stems that are no fun to combine." He referenced the early September frost from a couple of years ago and the difficulties there were during harvest.
Thompson further advised that skipping seed treatment at this point in the game is a big mistake. "Do not stop treating soybeans just because it's getting late. The only reason most farmers have delayed planting is wet soils and wet soils mean dead beneficial microbes. Plus, fungicides should really pay off well due to increased disease pressure. I know yield potential is down a little bit, but don't lower it even more by skipping the seed treatment."