ND State Poker Title Tournament this weekend
BISMARCK—Over New Year's weekend, Bismarck will play host to the North Dakota State Poker Title Tournament. Every year this tournament, the biggest poker tournament in North Dakota, draws more than 700 poker players from across all of North Dakota, as well as Montana and even Minnesota, to vie for the opportunity to be crowned the North Dakota State Poker Champion.
This tournament is the culminating event of the year-long Roughrider Poker Tour (RPT). Based in Bismarck, RPT conducts 80-90 tournaments in ND and MT every year, according to RPT President and CEO Jerry Sorrells.
"By law, each charity can only run two tournaments per fiscal year," said Sorrells. "So we travel all over North Dakota and into Montana, sometimes hosting tournaments in two cities at once," added Sorrells, "as long as they're over 100 miles apart."
This weekend's state title tournament is conducted by and for Bismarck-Mandan Convention & Visitors Bureau. Sorrells is hoping to draw as many as 800-1,000 participants to the No-Limit Texas Hold 'Em event.
"Every year first place has paid out more than $20,000," stated Sorrells. "You can buy in for $150. Anyone 21 or over can participate; no one will be turned away," he added.
Josh Zietz, Minot, began playing poker at the age of 21 in a garage with his friends. It later became a goal of his to win the state poker title. That dream came true when he won it all in 2018/2019. He said, "I can't believe it actually happened to me, but it did happen."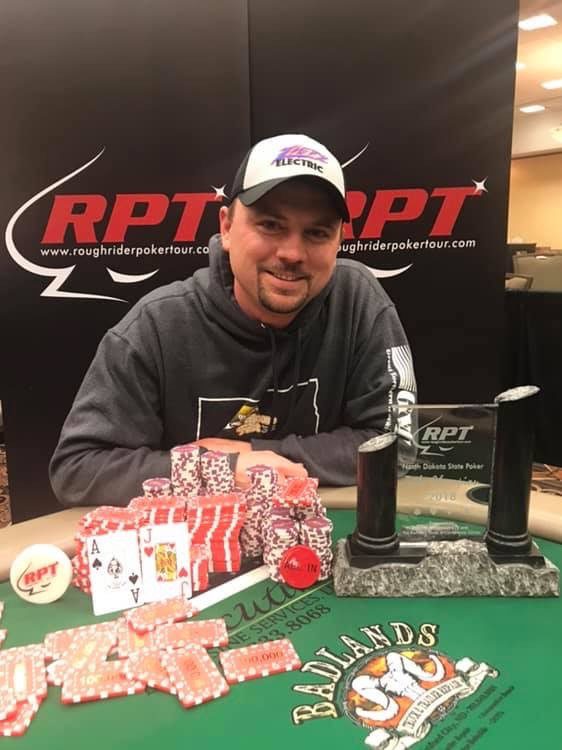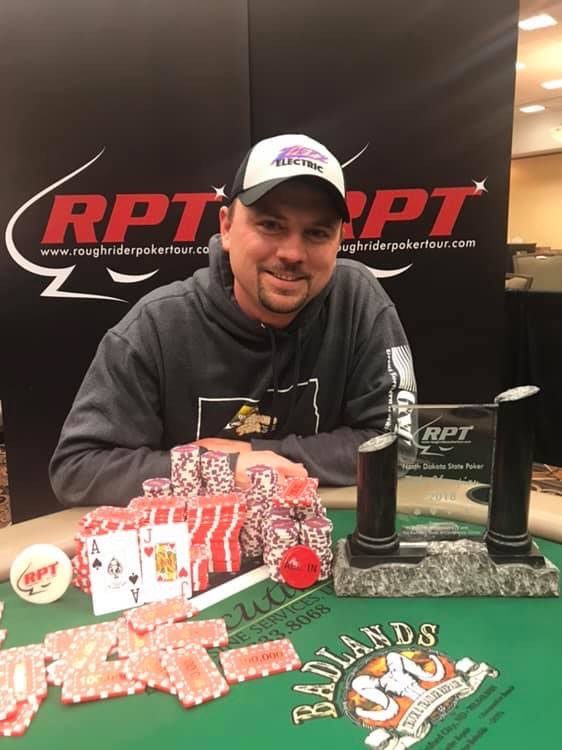 Zietz doesn't play as often as he used to, but he still makes time for this particular tournament. "I always look forward to this tournament," he said. "I fell in love with the game."
The tournament begins on Friday, Dec. 31, with four "flights" (like heats in other sporting events) that take place across Friday and Saturday. The top finishers from the four flights will compete on Sunday, Jan. 2, for the opportunity to win it all.
Add to that a Freeroll tournament on Thursday, in which up to 200 people, on a first-come basis, can compete to win 10 sponsored $150 buy-in slots in the weekend's title tournament.
"So potentially," explained Sorrells, "someone could come on Thursday, play for free, win one of the 10 sponsored buy-ins for the tournament, and win it all by Sunday."
Neil Roberts, another experienced Minot player, said that's what makes this tournament, and this game in general, so exciting. "It helps if you're really good at math," said Roberts, to help you calculate the odds of hitting on a big hand, or in calculating pot odds, the ratio between the size of the pot and the size of the bet. As Roberts indicated, poker is like many other games. "It takes a few minutes to learn, but a lifetime to master."
But poker is also a game in which, at any given tournament, amateurs can enjoy playing with and even be successful against professionals.


"If you get on a hot run, anyone can win this thing." Neil Roberts, Minot poker player


"If you get on a hot run, anyone can win this thing," said Roberts. But over a long enough period of time, "usually the math catches up with you," he added.
This year's event could be even more exciting because The Feature Table, a business based in Bemidji, Minnesota, will live-stream the event, with a 15-min. delay, on Facebook, Twitch, and YouTube using RFID technology. Sorrells expects the live-streaming to draw both more spectators and more players.
"Someone could be watching the event on Friday, or even on Saturday morning, and show up and join one of the later flights in the tournament," explained Sorrells.
The combination of the large in-person venue—spectators are welcome—online streaming, and two-person commentating of the tournament, which itself takes place over New Year's weekend, makes it a big party. Sorrells stated, "Everyone comes to play and to see their poker friends."
Roberts added, "It's just a lot of fun. It's a little bit of a stress relief. You can forget about everything else in your life for a little bit and just focus on that."
Sorrells sees poker as one entertainment option out of many others. He said, "I'm a performer; my whole family is performers—singers and musicians—and what I decided to do is poker, because I love poker."  
This past year was RPT's biggest season yet. RPT awarded players more than $1.7 million. According to Sorrells, that's the first year prize amounts have even exceeded $1 million. And since some of the funds raised at the RPT tournaments throughout the year go to charity, RPT has raised approximately $250,000 for charities in 2021 alone.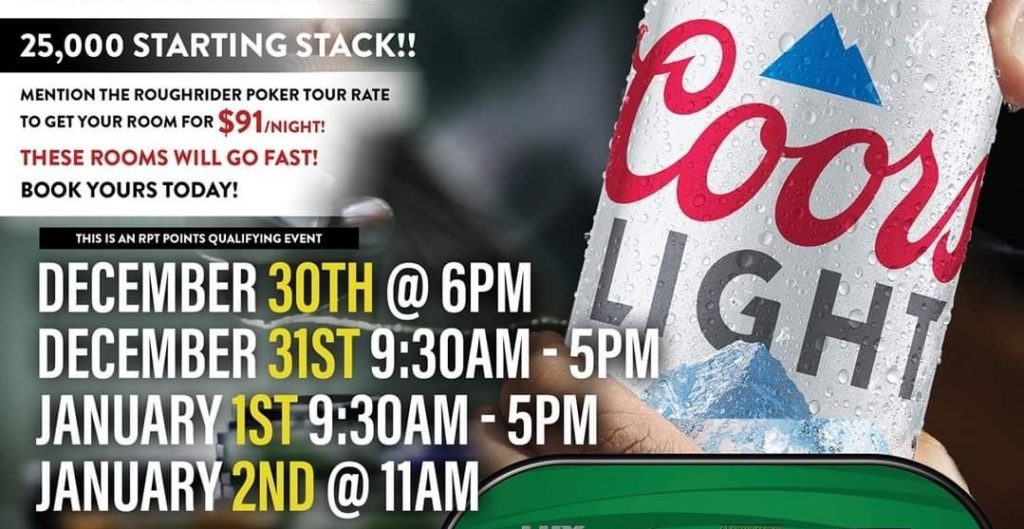 This weekend's tournament will take place in the Grand Ballroom of the Ramkota Hotel & Conference Center, Bismarck. For more information about the North Dakota State Poker Title tournament, and about RPT in general, see the website for Rough Rider Poker Tour or their Facebook page.
The Ramkota Hotel & Conference Center is located at 800 S. 3rd St, Bismarck, and can be reached by phone at 701-258-7700.
greg.demme@mydakotan.com