Fans of Minot State Men's and Women's Hockey will recognize him as the voice of Beaver Hockey and anyone who follows MSU Baseball knows he ended his career in the record books.
Celestino "Sal" Rodriguez finished his playing days on the baseball diamond as Minot State's all-time leader in homeruns. Rodriguez stepped of the field at Corbett for the last time in 2019, but he is still making his mark on Minot State Athletics.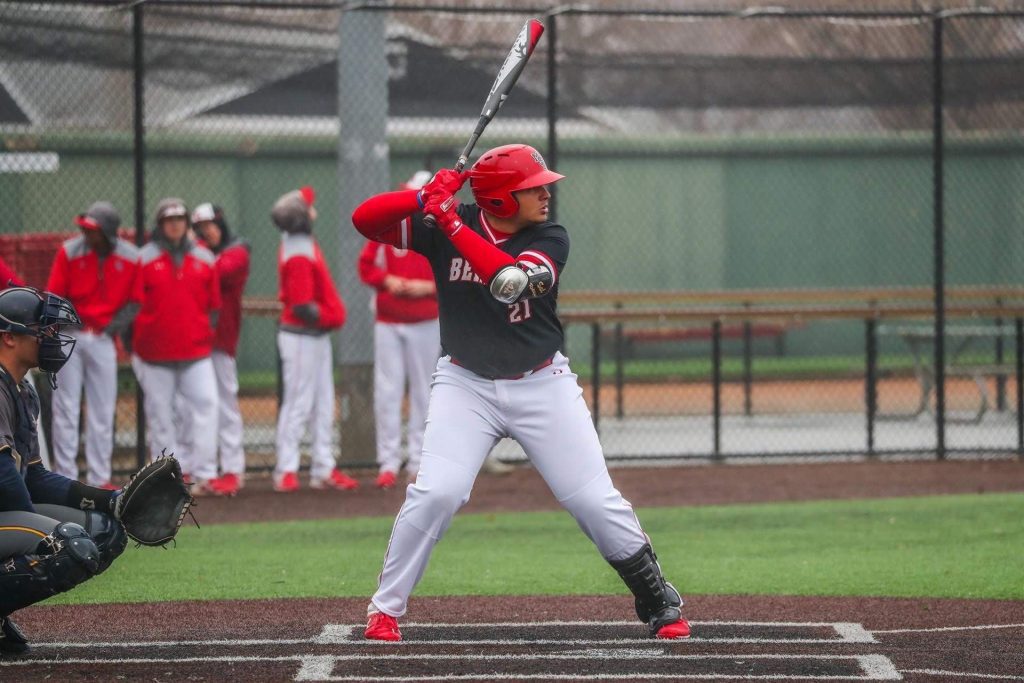 For the past several years, he has been working as the PA Announcer for MSU Hockey, belting out his famous phrase after every Minot State goal, "Hey Beaver fans, how do you like your Beavers tonight?"
Most recently, Rodriguez pushed his impact on athletics even further being hired on as the Assistant Director of Athletics for Revenue & Fan Development, or as he likes to call it, the Director of Fun.
Rodriguez began working as the Director of Fun since this past fall, and since then I have already seen big changes in the gameday atmosphere.
"As the Assistant Director of Athletics for Revenue & Fan Development, simply put, it is my job to help drive attendance numbers and create an environment that fans find fun, inviting, and engaging. Ultimately, if we can increase these traits, attendance should increase and help drive revenue as well." Rodriguez explained, "My main goal is to grow Minot State Athletic events into can't miss events that are welcoming to fans of all ages and backgrounds. This comes down to the fan experience. My team and I work very hard to make sure we provide the best possible experience for not only the fans but also the student-athletes that we serve. We look to improve all aspects of the Minot State fan engagement, via social media, in-person events, marketing campaigns, and so much more."
Each and everyday Rodriguez and his team are coming up with new ways to better the experience at Minot State sporting events. I have been an athlete at Minot State for 4 years, and I am thrilled to see what new ideas they have brought to gameday, and I think the fans love it as well.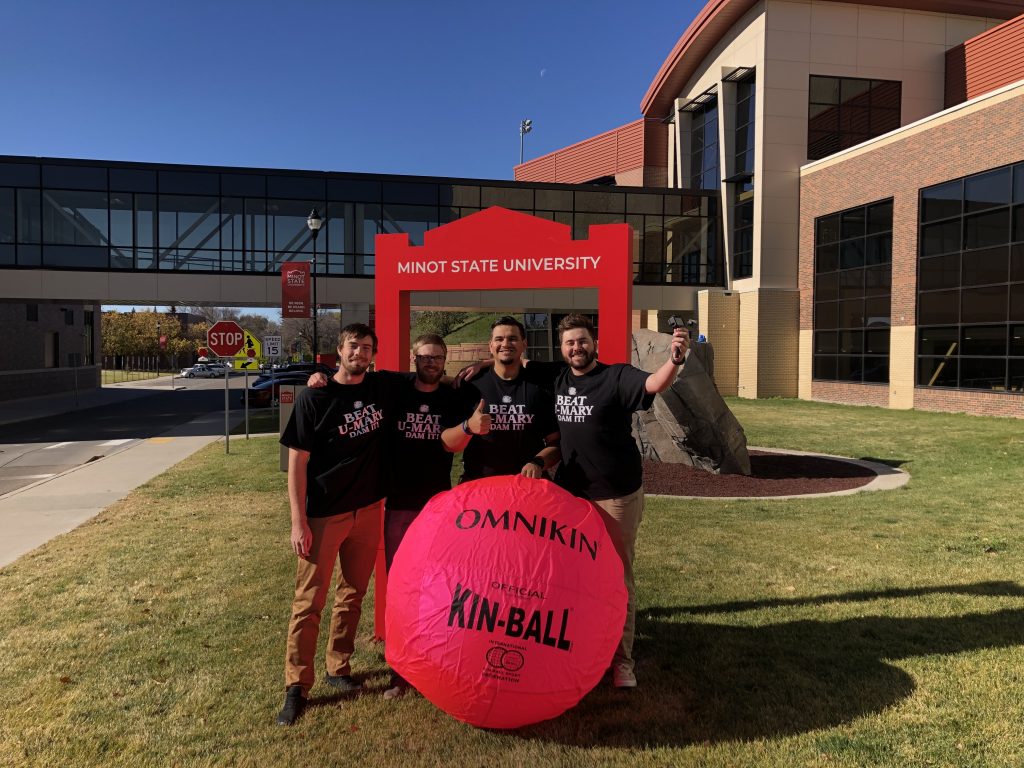 "We have also brought in new and exciting attractions such as live DJs, food trucks, bounce castles, themed promotional giveaways, enhanced social media content, increased student-athlete based in-game video content, and strategic partnerships with groups on campus such as Student Activities, Wellness Center, Student Affairs, and so many of our great corporate partners. We have also looked to build strong relationships within the Minot community by hosting education games, youth sports nights, Girl-Scout night, and free youth entry at select home events. Other additions such as the beer gardens, VIB Suite, and enhanced concessions are all additional ways we, as a department, have tried to improve the fan's in-game experience," Rodriguez said. "We are also working through ideas on how we can improve the fan experience. We recently took a trip to UND to chat with their gameday team to see how they carry out their gamedays. We took away a lot of solid notes and ideas that we feel we could implement here at Minot State."
As an athlete on campus, I cannot wait to see what Rodriguez's team brings next to gamedays. Being a former athlete on campus Rodriguez has a lot of pride in building the best experience for Minot State Athletics.
"I love working in athletics. At times it is hard to no longer be the student-athlete. However, I get to bring my experiences as a recent student-athlete and utilize them when considering different decisions. Also, I am greatly invested in the success of our programs, I feel like I am competing with them," Rodriguez said. "As a two-time Minot State Alumni and former student-student athlete, I am very passionate and grateful towards Minot State and the community of Minot. Looking back, Minot provided me with all the support and opportunities possible to make sure I was as successful as I could be. I experienced what a great place Minot State is firsthand and all the positive impacts it had on me, and I wish for all students to have a similar experience."
There are 15 teams at Minot State and Rodriguez has to help boost the fan experience for each one. It is a tall task for Rodriguez and his team to work with the over 400 athletes at MSU on a consistent basis, but they enjoy the opportunity and welcome any students interested in helping make gameday's the best they can be.
"At times it can be a lot to handle all at once. Each team provides a level of uniqueness. However, the best part of my job is getting to have genuine conversations with the student-athletes and learning about them as human beings. The student-athletes are so well connected here on campus, and they help provide us with ideas on how we can improve the gameday experience. It is also awesome to see the student-athletes grow and mature adults during their time on campus. Watching them have success and battle adversity is inspiring and motivating to us," Rodriguez said. "As my team and I continue to work towards building the best possible fan experience here at Minot State, we are always in need of assistance. If any students wish to be a part of our Gameday Operations team, they can contact me or apply on the Minot State Website. We are always looking for passionate individuals looking to help make Minot State Athletics as fun as it can be."
The Director of Fun is only getting started in his pursuit of the perfect gameday experience. Beaver fans have a lot to look forward to for upcoming Minot State sporting events and can expect games to be can't miss experiences.