X-Golf provides cutting-edge golf simulator technology
MINOT—With winter weather right around the corner, many golfers may see no other option than to put away their bags until spring rolls around again. But the arrival of X-Golf brings the latest in indoor golf experience to Minot and the surrounding area.
According to Silas Sneed, franchise co-owner along with Bryan Vibeto and Kent Kirkhammer, X-Golf provides the premier indoor golf experience. "If [people] want the best golf simulator experience, it's these simulators right here," said Sneed. "We've had countless people tell us that already: this is hands-down the best simulator they've ever golfed on," he added.

"We've had countless people tell us that already: this is hands-down the best simulator they've ever golfed on." Silas Sneed, X-Golf franchise co-owner


X-Golf's Minot location houses six simulators, including one private bay for a more private setting. The private bay is also where in-house golf pro Ross Miller, fresh off the Korn Ferry golf tour, conducts lessons.
Sneed and Miller are looking to attract a wide range of golf enthusiasts. "The serious golfer all the way down to 'I've never golfed before,'" Sneed emphasized. "A lot of people in Minot golf."
The combination of several factors, including the local climate and the expense of the outdoor game, leads to a lot of untapped golf potential, according to Sneed. "When you're brand new, you spend an awful lot of time chasing golf balls around, losing a lot of them. It costs a lot of money."
But inside X-Golf, Sneed continued, "I can do as bad as I want, and nobody cares. I'm not slowing up the game. No one's coming up behind me." Miller added, "A somewhat regular golfer can play 18 holes faster than outside, because there's no one in front of you slowing you down."
The indoor environment also makes playing a round cheaper. "Our prices are by the hour," said Sneed, "not by the individual. So a group of six or a group of one costs the same by the hour." He continued, "You're not renting a cart; you're not paying green fees. It's much cheaper."


"Nobody else has this."Sneed


The proprietary technology is X-Golf's difference maker. The system has 6,000 sensors tracking more than a dozen characteristics once the ball has been struck, including the motion vector, spin rates, club impact, club head speed, launch angle, and more. "Nobody else has this," Sneed stated.
X-Golf's private bay offers still more. It incorporates V1 Sports technology with side-view and behind-view motion-capture cameras. The video analysis allows Miller to provide detailed analysis of a golfer's swing and target precise areas for improvement.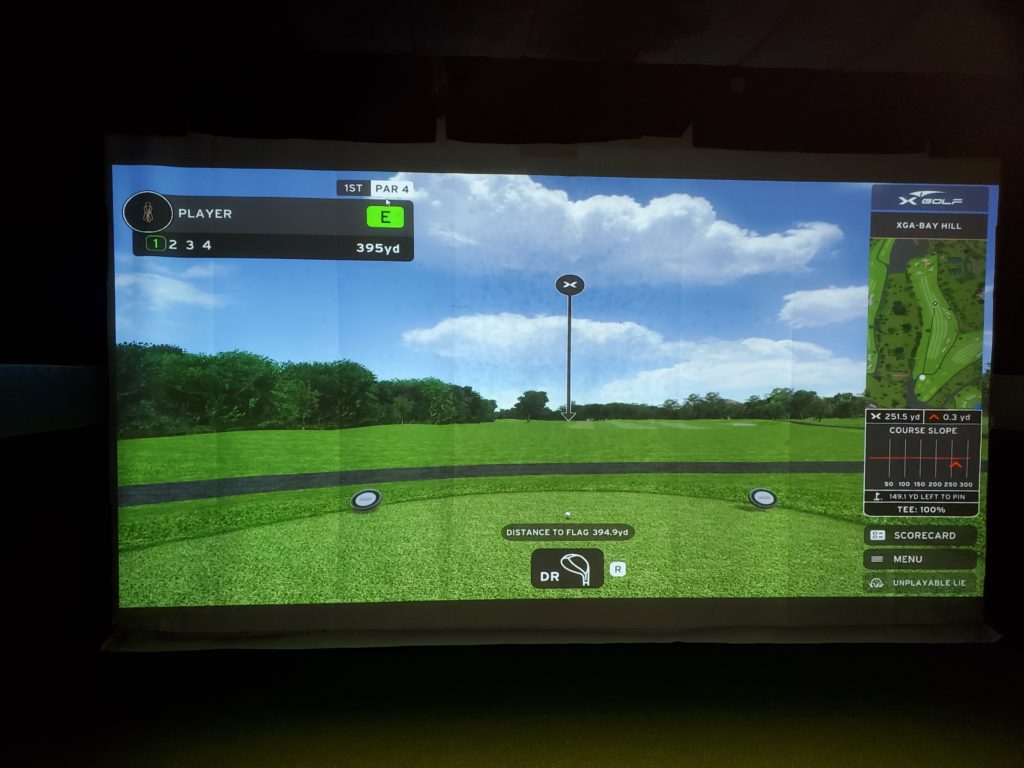 Using the V1 Sports app, a golf student can receive a video of their lesson with Miller's voice-over instructions, so a golfer can digest at home what they learned in their lesson in the simulator with Miller.
And the technological development isn't stopping there. As Sneed explained, their newest, most enhanced system is on the verge of coming online. It delivers not only a much cleaner interface, but also offers even more capabilities to run different kinds of team events at more than a dozen simulated world renowned courses. "There's stroke play, skins option, scramble option, and best ball option," said Sneed.
Additional capability coming soon to the V1 Sports app includes allowing golfers to scan a QR code on the app to sign in. Then with the app they can track their progress and scores.
The attitude of golfers frequenting X-Golf varies widely. "Some people come in here, just two or three guys and play real fast," said Miller. "Some people make it a four- or five-hour deal, they're social and hanging out and playing. It's whatever you want it to be."
It's possible as well to come in and just enjoy the sports bar atmosphere, with TVs, a sound system, e-gaming, and a bar with food and drinks. The menu contains a handful of pizza varieties and several kinds of appetizers, including quesadillas, brats, wings, pretzels, and chips and dip.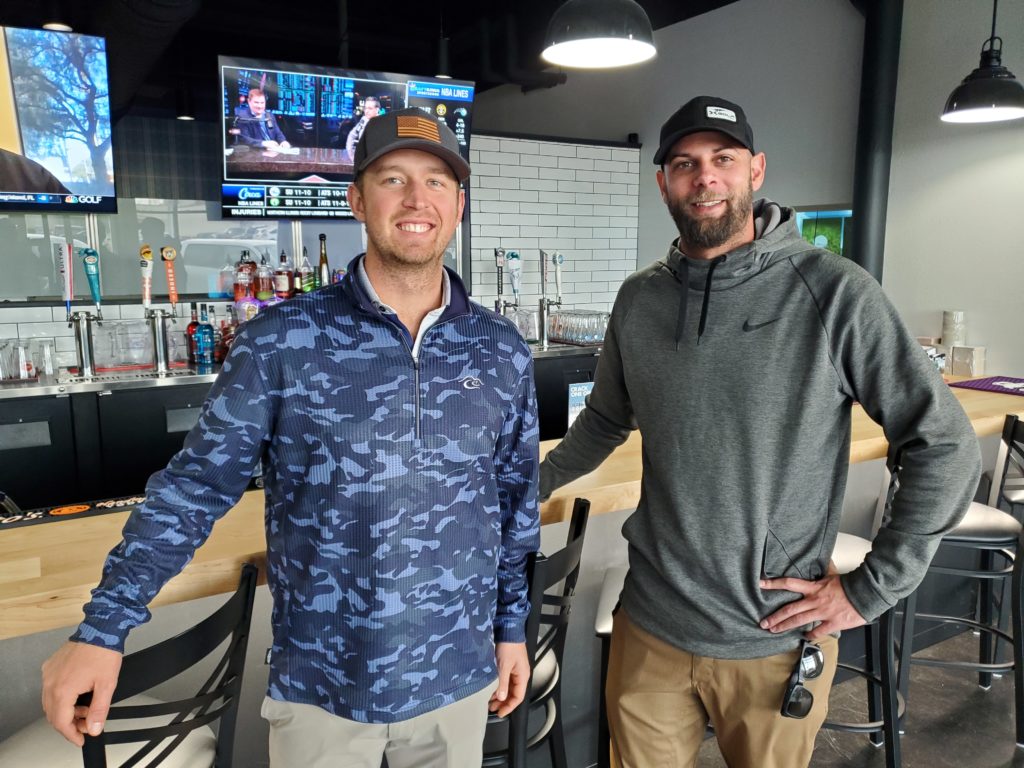 X-Golf welcomes all ages. "We encourage kids to come in," said Sneed. "On weekday evenings, or on weekends, we often have one bay that's a group of kids." Miller also has a special lesson rate for golfers under age 18.
X-Golf is located at 1621 S. Broadway, Minot, in the ground floor of the Blu building. Simulator prices start at $40 per hour and increase from there, depending on the day and time. Tee times and lessons can be booked directly on their website, playxgolf.com/minot, or by calling 701-838-1621.
greg.demme@mydakotan.com