Four-season fun abounds 
BOTTINEAU – Tucked away in the north-central part of the state, a stone's throw from Canada and more than three hours from the North Dakota state capitol, this community has found a niche like no other.
People love it. The main artery of the city reflects that. While many smaller communities in the state struggle to maintain businesses, Bottineau is enjoying a much different problem. 


"All of our businesses on Main are full right now." Kelly Beaver


"All of our businesses on Main are full right now," said Kelly Beaver, Bottineau Chamber of Commerce. "That's happened in the past two years. We don't have any storefronts that are open. Remarkable. It's amazing." 
"We've had lots of interest since COVID. We had 19 new businesses," said Beaver. "It's a smaller area with a lot of outdoor things going on. Last year we focused on our outdoor events and had record high numbers for everything. It worked, and we're going to do it again."
A few miles north of Bottineau lies quaint Lake Metigoshe, a picturesque lake ringed by dwellings, many of them year-round homes. In the summer the lake is popular with those who enjoy recreating on the water or just relaxing. In winter it boasts some of the finest ice fishing to be found anywhere.
Nearby, Lake Metigoshe State Park has everything from full-service camping to rental lodges to an extensive trail system, summer and winter. The Bottineau Winter Park accommodates skiers, snowboarders, and tubers. Snowmobile trails abound in the region too. 


"If you are looking for something to do, you are going to find it here."  Beaver


"We have four seasons of things to do," stated Beaver. "If you are looking for something to do, you are going to find it here."
Like other communities, Bottineau has a few challenges. One is finding enough workforce to meet demand, something not unique to other locations in the state. It has meant some Bottineau businesses have had to shorten their hours of operation or make other adjustments. Through it all, though, Bottineau has flourished. Beaver credits the city's residents.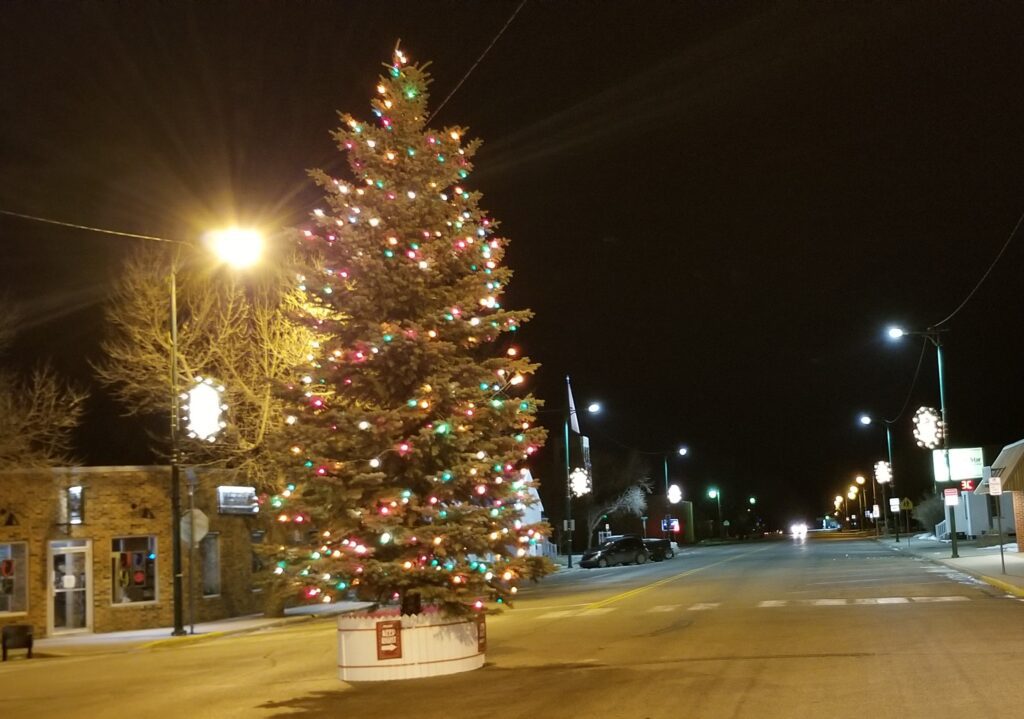 "We have people that love the community, people that care," stated Beaver. 
Proof is visible throughout Bottineau where murals, planters, and colorful Christmas decorations, including the recently lighted tree on Main Street, add much to the warm and friendly appeal of the Turtle Mountain community.
kim.fundingsland@mydakotan.com