Philled In: Minot State vs Wayne State Preview 
Minot State returned home from Sioux Falls, South Dakota last weekend with a tough road loss, dropping their record on the year to 0-2. The Beavers opened their season at home on the new First Western Bank and Trust turf field against Winona State University. A close game going into the fourth quarter found Minot State down 17-10 in the redzone knocking on the door looking to tie the game. The Warriors defense held strong and fumbled snap resulted in the Beavers walking away with zero points. Winona State went on to win 24-10. A tough Cougar defense, an injury to starting quarterback Dawson Macleary, and a strong USF run game led to a more one-sided defeat. Sioux Falls topped Minot State 34-0. 
Despite a goose egg in the win column early on for the Beavers, 6th year Head Coach, Mike Aldrich, believes his team's confidence hasn't waivered and sees a lot of positives from the team's performances.
"I think obviously coming out of the first two weeks with losses, I mean, there's things that we want to be better at. But I think the best thing that we've been able to see is just the, the how hard our guys play the intensity. There's no quit," Aldrich said, "Those are, are traits that any coach would want their team to have."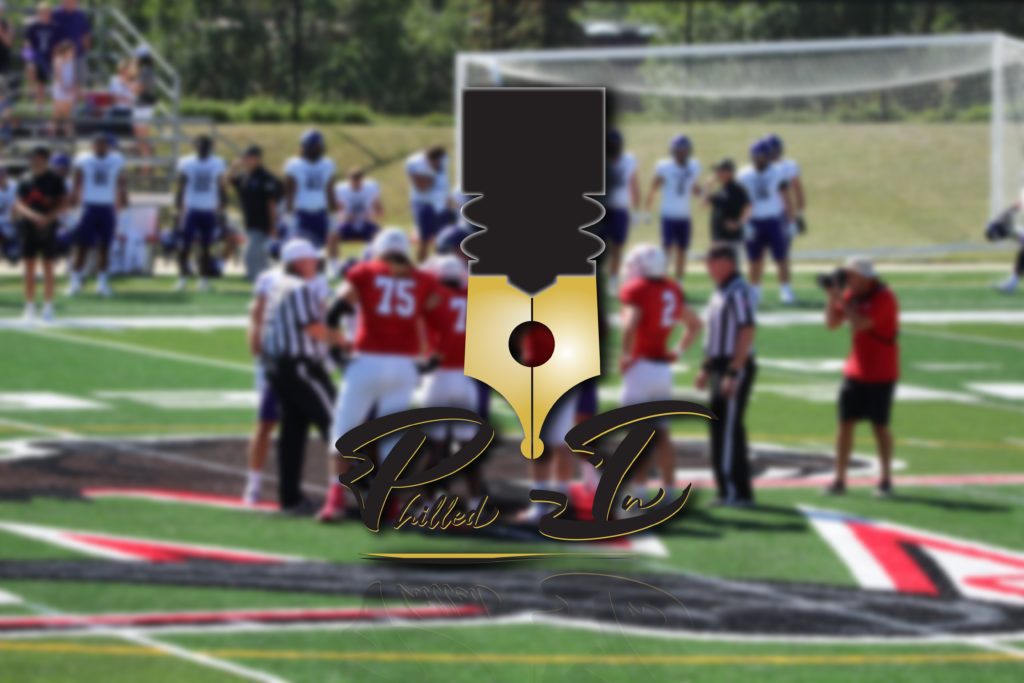 There are no moral victories after a loss, but Alrich sees opportunities to build off what the team put on display in the first two weeks. 
"In the six years that I've been here, this is the first time where I really felt like going against good teams that were competitive. And we're in the game and we have opportunities. And, you know, game one could have easily swung our way. A couple mistakes and lack of perfection and it swings away from us," Aldrich explained. "Week two, you know, going against a much better team, we just couldn't get on track and, you know, get some injuries in there. That kind of handcuffed our offense a little bit, made it a long day for our offense. Defensively, I felt like we gave up some scores early but we kept ourselves in the game and kept it at a three score game going into the fourth quarter, which is still enough striking distance that you don't feel like you're out of it."
Looking forward to this week's game against Wayne State, the Beavers return to Herb Parker Stadium to face the Wildcats hoping to grow and learn from their first two games.
"So I think there's a lot of learning that can be done. But the good thing is, we're competing with these guys and what I call big boy football. We're not we're not backing down. And I don't feel like we're out of the fight before we're ever in it. I think that that we match up and that we can play," Aldrich said, "It's just now a matter of not getting frustrated and looking for a magic solution. As much as it is, you know, continuing just to do our job and not try to actively go and create a big play because then that creates big plays against you. And if we just do our keep doing our job and just hammering at it and not trying to change who we are and just kind of staying on the path, I think then, you know, the results will come even though we'd all like them to come faster."
Offensively, Wayne State looks to get the run game going. The Beavers know they must prioritize stopping the run this week.
"Defensively, it's a matter of being able to limit the success of the run against us. I think that, you know, if a team is going to continually pound you at the run, they're going to get yards. But can we keep those to small gains and not big, big gashing gains?" Aldrich said.
Any team who emphasizes the run game looks to loll the defense to sleep and then try to hit a big pass over the top.
"Can we be sound enough to where when we're committing to the run that we don't give up a, you know, a big explosive shot down the field on us. And then that only happens when you're really not being disciplined," Aldrich explained.
Minot State also wants to get the run game going. All-American runningback Ali Mohammad is waiting to have his signature breakout game.
"Offensively, we've got to be able to get creative to get the ball running. You know, obviously we have some strengths there at our running back position. But we also have to protect our quarterback and then allow him to get the ball down the field as well and try to take advantage of what Wayne is going to give us You know, they're an aggressive defense," said Aldrich. "They're going to try to commit as many players as they can to stopping our run game. So we're going to have to win down the field to try to loosen that up with our passing game. And they don't necessarily have to be 70 yard explosive plays, but they have to be big enough that pulls the safeties out of the out of the run and opens up the box a little bit for our for our run game to get going."
Injuries are a part of the season and the Minot State offense has already faced a couple. Starting offensive guard Sir Wallace Channel is out for the season with a foot injury and starting quarterback Dawson Macleary did not finish last week's game after a big hit in the first half.
"Sir Wallace Channel broke his foot game one. He's having surgery here this week so we ended up putting in true freshman Maxwell Bray at the guard spot," Aldrich said.
Despite not finishing the game, Macleary is practicing and taking the necessary steps to be able to start this weekend.
"He's looking good. You know, we were worried about concussion at first, but it was more of whiplash. I don't think it's going to be something that's going to keep him out. I think he's doing well. The good thing is in practice, you're not supposed to hit the quarterback so that that will keep him healthier going into into this game," Aldrich said.
If the injury festers and Macleary cannot play, the Beaver coaching staff is confident in backup quarterback Marshaun Campbell's ability to lead the offense.
"If the whiplash is still lingering by the end of the week, Marshaun then takes the start, which he's done before and he won us a football game as a starter. He did a good job managing the game for us in the second half last week," Aldrich explained. "We have extreme confidence in Marshaun and what he can do as well."
The Beavers kickoff against Wayne State on Saturday at 1 p.m. Saturday's game will be the 1st Annual Energy Day. Oil and Energy partners within the Minot Community will be hosting a barbeque at the Beaver Tailgate.