A Slice of Life
I write about dogs a lot, but never enough. They deserve more.
No matter what I write about dogs it always seems inadequate, yet here I go again. Dog owners will understand. Dogs do not read. At least I don't think they do, at least not the written word.
Depending on what statistics you wish to follow, dogs reside in about half of all households in the United States. If the number were higher, I think it would be better for all of us.
There are special therapy dogs that improve people's lives. Cancer and stroke detecting dogs, emotional support dogs, herding dogs, hunting dogs, cuddly dogs, and good old friendly family dogs are just a few of the dogs that lift spirits and make lives better.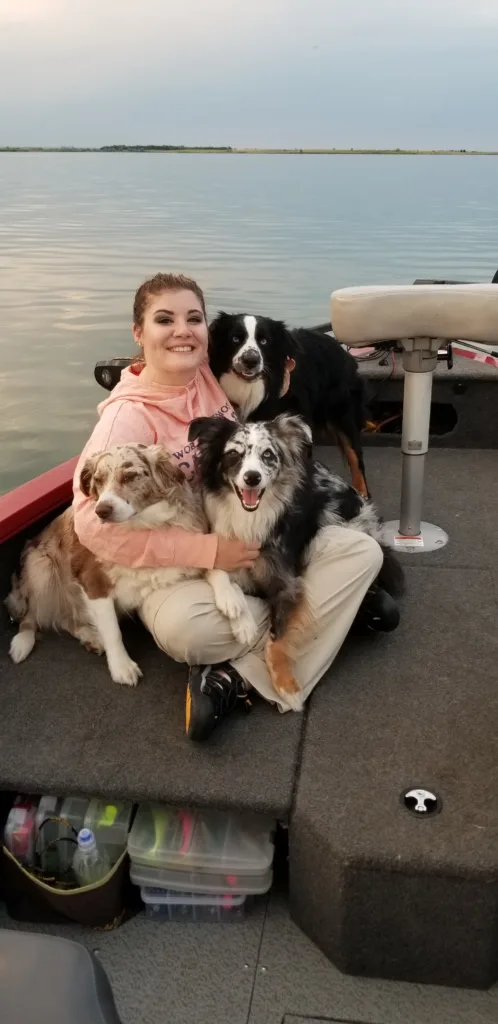 I've owned several dogs and, while some were better at some things than others, all were very remarkable companions. Since I grew up in a hunting household my choice of dogs was always a hunting breed but, because hunting season only takes up part of the year, it was always important to have a combination family dog, boat dog, and overall fun dog too. That's exactly what you get if you spend just a little bit extra time with them. It doesn't take much.
As a judge on the field trial circuit, I often observed the real meaning of "every dog has its day." I would often watch dozens of different dogs perform in the field on a weekend. Fascinating stuff.
Of course, every owner thought their dog was the best, even when results in the field proved otherwise. They would pat their dog on the head while the dog looked in their eyes, praise them, give them fresh bowl of water, and find them a shady spot to lie down. It always made me smile to see a dog that had earned such family status.
Dogs earn a place in their owner's hearts. As an example, here are a few brief but touching incidents involving a golden retriever I owned.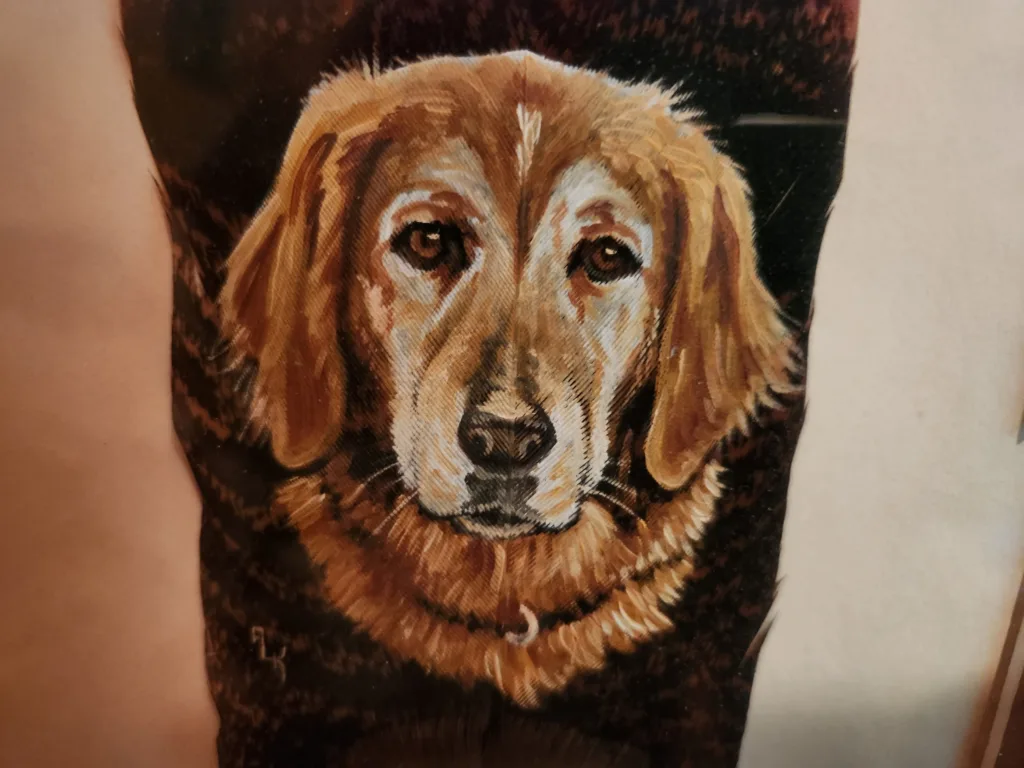 Spice was giving birth in a child's swimming pool specially fixed up for her in the basement. After the third puppy was born, she got up and went upstairs. Huh? Now what?
I waited about a minute and then started up the stairs to see what the heck was going on. Spice met me, hurrying back down the stairs carrying her favorite soft toy. She placed it near her three new puppies and pushed it over to them with her nose, an act of kindness. Then she had seven more pups.
As gentle as that dog was, she showed a side I never knew existed during a hunt in the rolling sandhills of Nebraska. I had a far-ranging Brittany well out in front of me in search of prairie chickens. Spice always stayed close.
Spice and I watched from a ridgeline as my Brittany was heading up a distant ravine. I could see a pack of coyotes at the top of the ravine. They were closely watching my Brittany who was oblivious to the trap he was about to enter.
I called him back. As he turned to come back the coyotes split into two packs, six in one and seven in the other, and began working to outflank my Brittany. I was too far away to do anything and was certain I was about to see my dog ripped up by coyotes. Fortunately, Spice was watching the same thing.
Completely out of character, at least I had never seen it, Spice advanced to the end of the ridgeline we were on and puffed herself up. Her tail was raised high, her hair standing on end, she was showing her teeth, and woofing loudly. Her presence caused all 13 coyotes to come to a stop as my Brittany, who never realized the danger he was in, slipped through their death trap.
The same dog that made sure her newborn puppies had a stuffed toy also sized up a dangerous situation and stepped forward to save my Brittany. Doggone good stuff.
Nope. I can never write enough good things about dogs.