Storms Possible Tuesday
The National Weather service says North Dakota, particularly the western half of the state, can expect temperatures Monday ranging from the upper 80s to upper 90s. The warm temperatures are expected to continue through mid-week.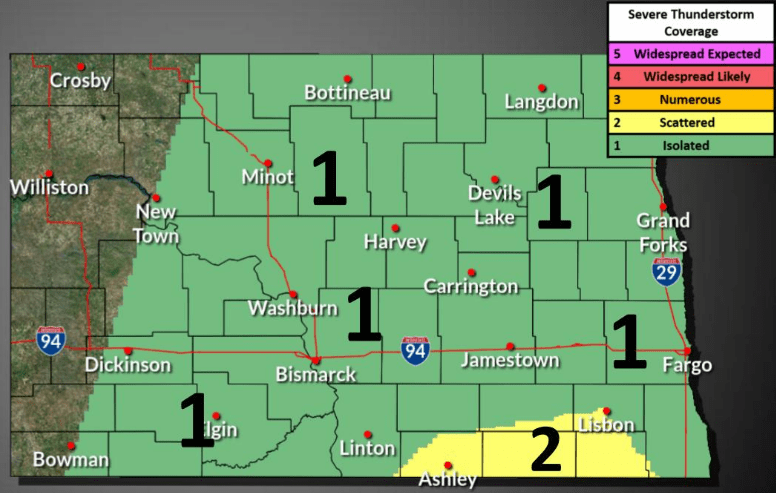 With the heat comes an increased chance of thunderstorms, with the greatest possibility Tuesday afternoon through the evening hours. The greatest hazard will be damaging winds up to 70 mph and large hail up to golf ball size.