MINOT—The City Council addressed a Quiet Zone Project on Monday, Jan. 3, that could leave some downtown business owners in a bind. Leonard Niess, longtime owner of Niess Impressions, says he believes that he will no longer have access to his loading dock if the project goes through as planned. [Mtg Agenda]
The rail corridor that runs through downtown Minot is owned by Canadian Pacific Railway (CP Rail). Andy Mielke with SRF Consulting Group explained to the council that quiet zones are "a section of railroad where the routine sounding of locomotive horns is not allowed." Requirements can be found in the image below.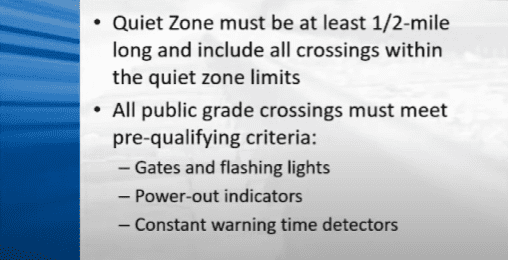 Following the project presentation, Niess expressed concerns regarding conflict between the project and his manufacturing facility at 101 Central Avenue East. Having only a small door at the front of his business and one loading dock in the alleyway leased through CP Rail, Niess explained, "I have no way of getting anything in and out of my building and I use my loading dock weekly.... That is the dilemma I am in and will be in if this goes ahead."
City Engineer Lance Meyer responded, "We spent a significant amount of time looking at different access configurations and improvements for these roadways downtown, and we knew Mr. Niess's building was going to be a concern." He stated that this was primarily an issue for businessmen to work out with CP Rail.
Adjacent to the rail corridor, CP Rail has placed multiple jersey barriers at the street access points of the alleyway on north side of Niess's business. According to Niess, freight pallets are being dropped off out in the street rather than at his dock. "I'm stuck," explained Niess, "and there are a lot of things that happened over the years, and this is probably the worst thing that has happened to Gloria and I in the 21 years we've been downtown."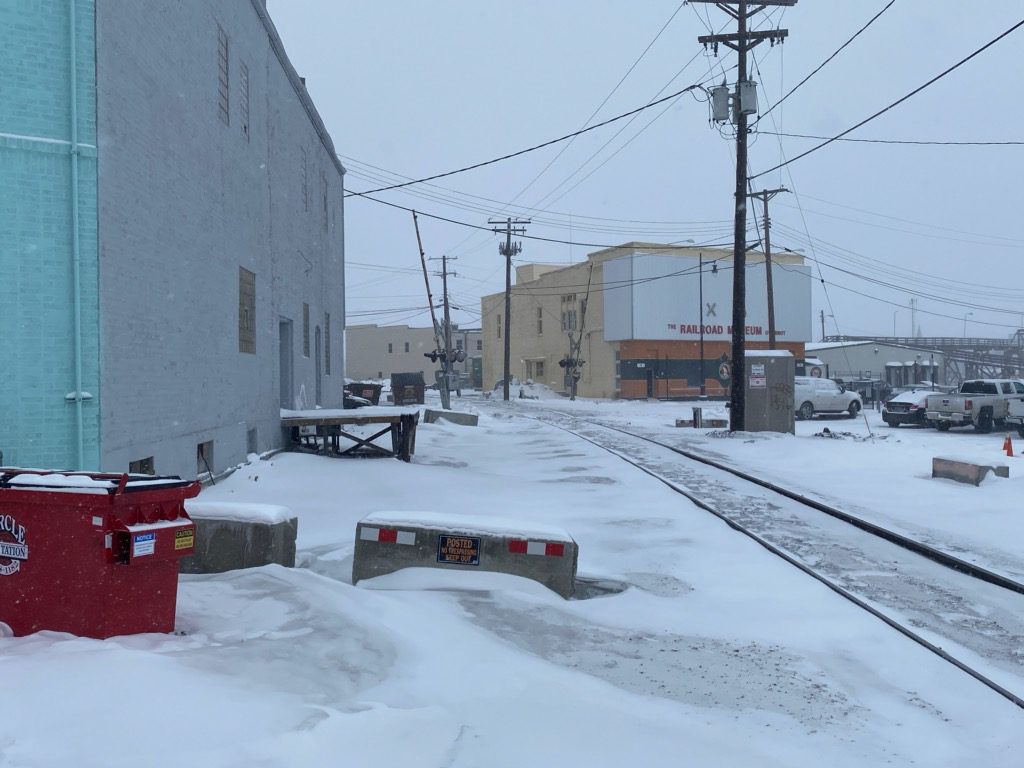 In a later interview, he continued, "This is my future. My wife and I got six kids. This is our livelihood, and this is what we've been doing for the city."
Niess explained further that his work is not just provision for him and his family, but a means for him to serve his community as well. For example, Niess Impressions provides internships for college students pursuing graphic design degrees at Minot State University.
He continued, "You do all this and own the place for all these years, and then at the end I might get nothing.... I didn't feel that anyone [on the City Council] was sticking up for me."
Niess previously reached out to the city to see if he could have a loading dock built on a different side of his business, however the request was denied.
During the Minot City Council meeting, Mayor Shaun Sipma did express the possibility to meet with Niess, the City Manager, City Engineer, and CP Rail to discuss a "viable option" that could be agreed upon.
City Manager Harold Stewart commented, "They [railroads] are given federal rights and protection…. They almost have as much rights and protection as a tribal entity in the United States. That's the conditions you are dealing with at this point…. To be honest and realistic, the best alternative out of here is probably to purchase the property."
Meyer concluded, "We can try to balance the access needs that we have. Maybe what ends up what happening is that we don't do anything on Central Avenue, but Maple Street comes into play earlier than we thought…. I think there are some things we can explore before we completely go down that path [of purchasing Niess's property]."
The council approved to go forward with the Quiet Zone Project that is likely to begin in 2023.