261 Team Field
GARRISON – The first flight of the Governor's Cup Walleye Derby left Garrison Bay at 7 a.m. Friday. In all, 161 two-man teams comprised four flights of anglers competing for the highest walleye weight in the two-day event. Teams are allowed to weigh five fish each day.
The weather was picture perfect from the start, calm water and cool temperatures, but the cool start would later give way much warmer conditions.
While the field of anglers comprises an impressive list of fishermen who know where Lake Sakakawea walleyes lurk and how to catch them, the "hot bite" earlier in the fishing season has slowed as fish have generally moved into deeper water as temperatures have warmed. However, that's why the Governor's Cup originated, an event to promote that fish can be caught throughout the summer. Anglers have responded, making the Governor's Cup the most popular fishing event in the state.
The tournament has proven to be a family affair. This year more than 100 of the 261 teams are comprised of members of the same family.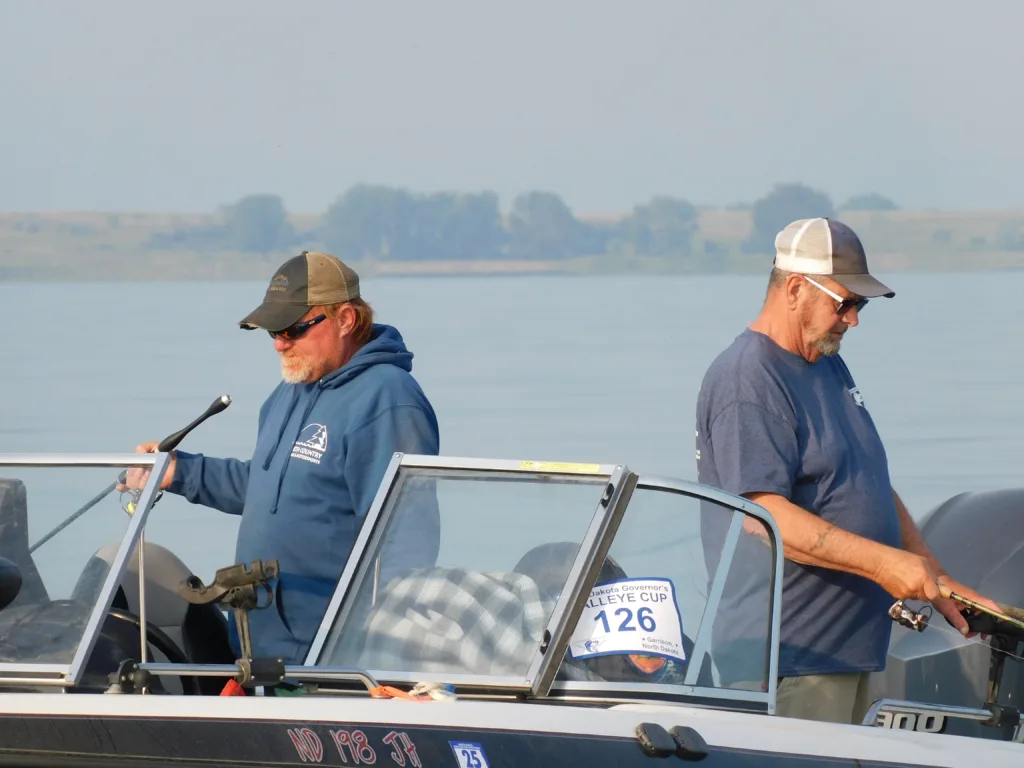 "That's what makes it so unique," said Joyce Pfliger, chairperson. "It's not all about the pros out there. It's people doing what they love and maybe earn a little money. What kind of a better day can you have than that for heaven's sake."
Weigh-in begins shortly after 3 p.m. each in the Garrison City Park. The top team will receive a check for $15,000. Prize money is paid to the top 42 teams with teams finishing 33-42 earning $300, an amount equal to a team entry fee.