Jury to Hear Closing Arguments
MINOT – In a somewhat unexpected move, attorneys for each client in a dual Murder/Accomplice case, told the court their clients would not be taking the stand to testify and that the defense would not be calling any witnesses. 
The State rested their case shortly after 1:30 p.m. Thursday in North-Central District Court after the jury had heard from several witnesses this week. The dual trial of Mathew Anderson, 35, Minot, charged with Murder, and Regina Goodale, 35, Minot, charged with Accomplice to Murder, was in its third day of testimony. 
Prior to the defense resting their case William Hartl, Anderson's attorney, moved for acquittal, saying, "The State has not met the burden of proof."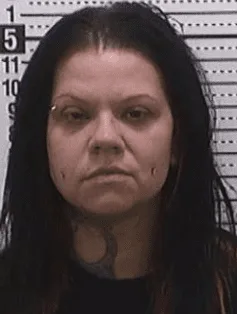 Steven Mottinger, attorney for co-defendant Regina Goodale, told the court that, "There is absolutely nothing on the record to support the notion that my client wanted her husband killed."
State's Attorney Rozanna Larson told Judge Todd Cresap that the State had shown "sufficient evidence" to find both Anderson and Goodale guilty.
According to investigators, Goodale had arranged for Anderson to assault her husband, Wade Goodale. Goodale was found beaten and shot inside his vehicle at a southeast Minot location on February 24, 2022.
"As Mr. Anderson was beating him, he said, "'Regina wants you dead,"' reminded Larson.
Cresap responded to the motion.
"The State, I believe, presented enough for the charges against both defendants. The court is going to deny the motion," said Cresap.
Hartl then announced that Anderson would not be taking the witness stand, nor would he be calling any witnesses in his defense. Mottinger added that his client, Regina Goodale, elected to do the same.
Cresap, after confirming the decision with both defendants, said he would inform the jury, which was on lunch break, of the same when they were returned to the courtroom and then would dismiss them for the day. 
Closing arguments in the case are scheduled for 9 a.m. Friday.