Silo Project Now Set for 2024
MINOT – A work of art that is expected to have a major impact on the city has been delayed.
Australian artist Guido van Helten had hoped to begin working this summer on what will become North Dakota's largest mural on the Farmer's Union Co-op grain silos located at 318 1st Avenue Northeast. However, that timeline has been necessarily changed.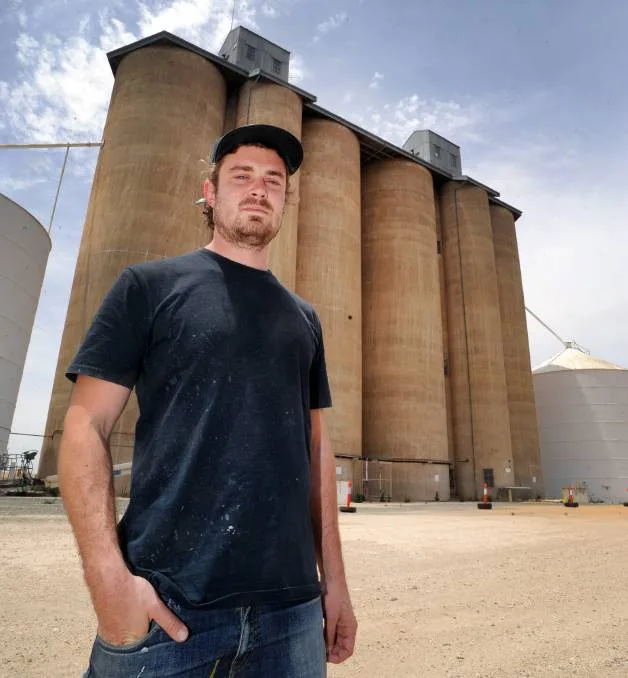 "Van Helten's visa was delayed, which is a much bigger thing than any of us can control," said Tim Baumann, community builder promoting the project. "He got his United States work visa at the beginning of May, which pushed our timeline significantly back. We'll have the final design in the winter and paint will be going on in the spring of 2024." 
The impressive project is projected to have an impact in Minot, the state, and beyond.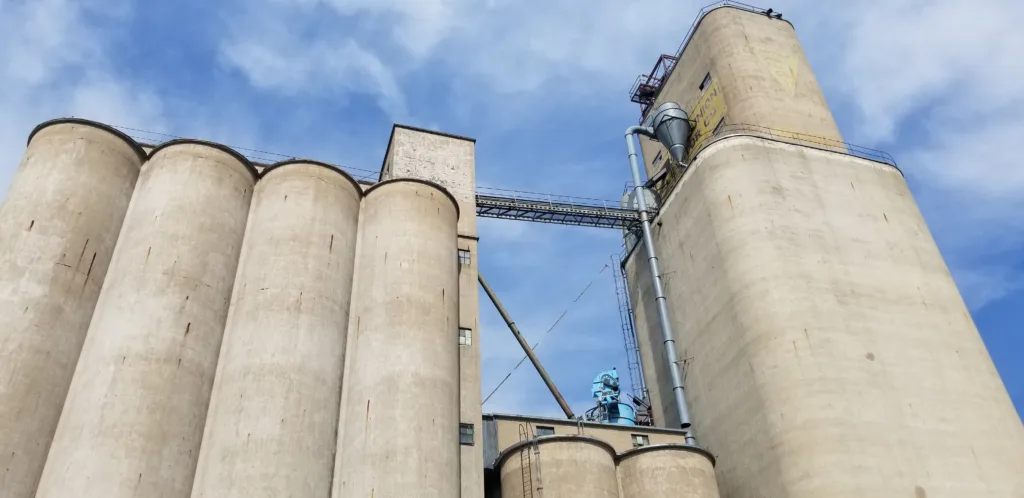 "It's going to be an absolute game changer. It is literally going to change the skyline of Minot," said Baumann. "This is going to be attracting people from across the world to come to Minot and see our art scene and our culture scene. We're so incredibly thrilled about it."
Baumann explained that, due to the delay in van Helten's arrival, it was best to pause the huge project to ensure there would be no problems with the timeline.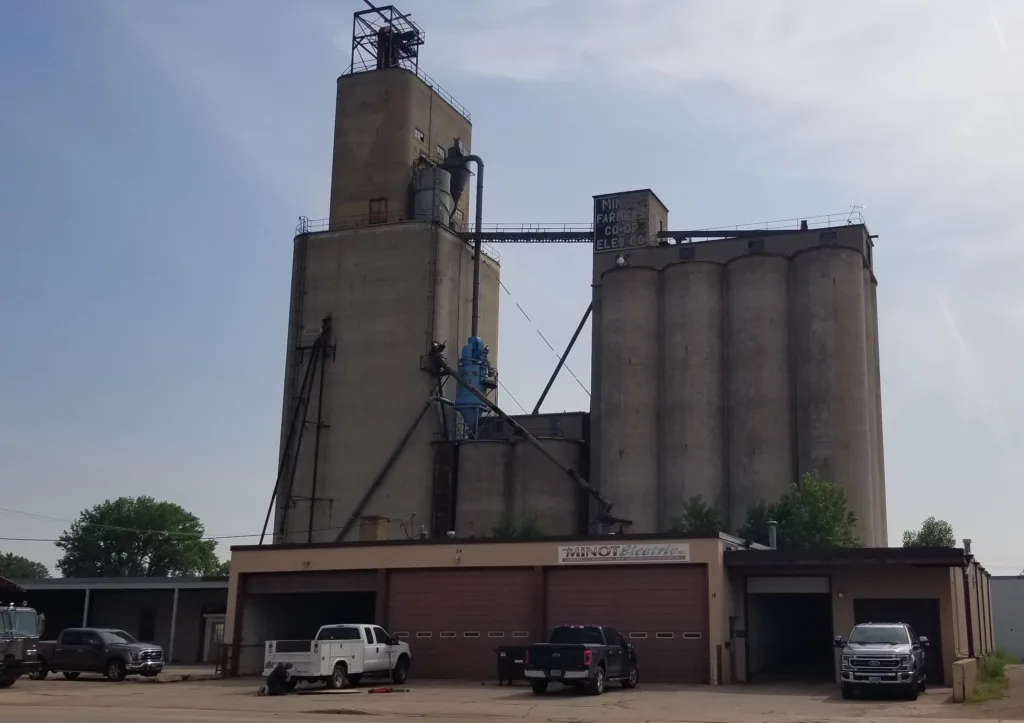 "We thought that it was best to make sure we've got everything done correctly rather than rush through something as big as this," said Baumann. "The completion date is now the summer of 2024. That's our plan."
Baumann emphasized that fund raising for the project, which has reached $213,000, is not the reason for the delay. The goal is to raise $350,000.
"We're doing really well, and we know that will continue," stated Baumann. "The Minot Area Council of the Arts is our fiscal agent. They are making sure the funds are managed correctly."
Anyone wishing to donate to the mural project should contact the Minot Area Council of the Arts to do so.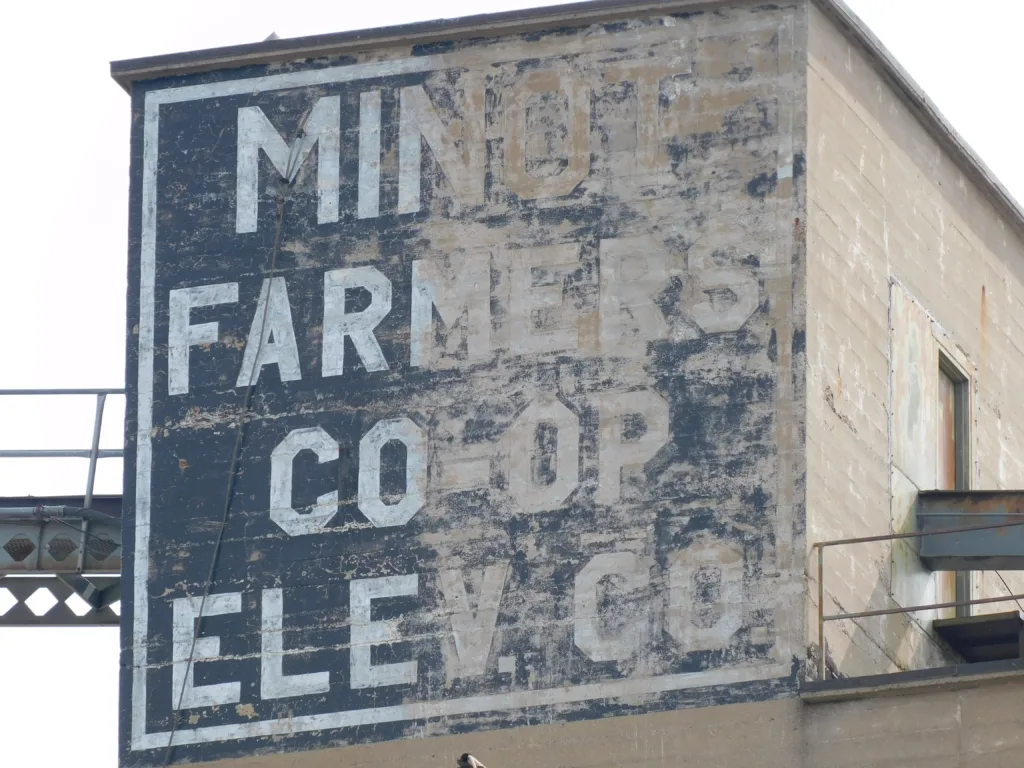 TIMELINE UPDATE FROM FACEBOOK POST:
We once again have to start with a huge thank you to our community for the incredible support. We want to share our revised timeline with you all as beautiful weather rolls in.
Our world renowned artist, Guido Van Helten, had to wait much longer than anticipated for his VISA to be approved. Throughout this delay, we routinely communicated with Guido's management team and continued to make plans for 2023. However, the delay recently reached the point where we felt it would be unwise to begin the painting portion of this project this summer as it would be unlikely all four sides of the silos could be completed before our North Dakota winter ceased all painting.
Once we had made this decision we began working with the artist's management team to nail down details. We have settled on a revised timeline that gets us lots of artist community engagement time at some important Minot events this summer, fall, and winter, a design approval in the first months of 2024, and paint hitting the silos in the late spring of 2024.
This timeline gives Guido the opportunity to catch events like the HostFest, North Dakota in the summer and harvest season, and MSU, MAFB, and tribal nation events happening in the coming months. It also makes sure that we are not leaving a partially completed work of art on display for 6 months during the winter when it is not feasible for an artist to be hanging out 135' in the air for 8 hours a day.