Families Enjoy Warm Sunday Afternoon
MINOT – There are many ways to show our appreciation for our mothers, and the Roosevelt Park Zoo did so for all Minot area mothers by offering a free day at the zoo.
Sunday, a bright and sunny Mother's Day, brought over 1,000 people to the zoo.
"We're celebrating all mothers, both human and animal," said Logan Wood, staff veterinarian. "The community has the opportunity to come to the zoo to see some of our animal mothers."
Some of the animal mothers include giraffe Kianga, mother of her calf Amani, and Scottish Highland cow Sage, mother of newly born Sprite.
Human mothers, including grandmothers, were offered a free pass at the zoo for the day, as long as they brought at least one other family member.
"We're excited just to celebrate mothers," said Wood.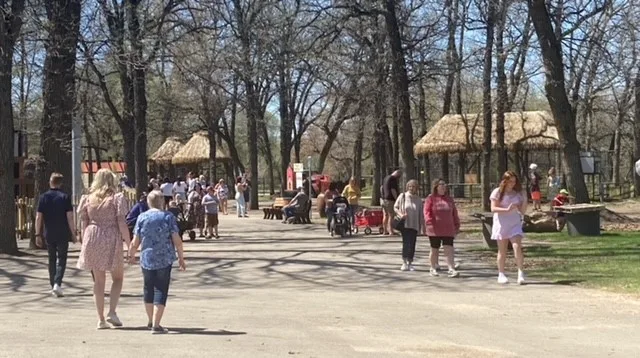 Marie Keller, a mother and grandmother, attended the zoo with her husband Greg Keller, both of Minot. While waiting in line, they were also waiting for their son and his family to join them.
"It's the perfect day to be here with your kids," said Marie Keller. "We have three kids, 8 grandchildren, and one great grandchild."
All of the Kellers kids and grandkids live in Minot. Greg and Marie Keller have been living in Minot since 1968, and they come to the zoo every year if they can.
"We also eat on Mother's Day," Marie Keller laughed. "We just had a baptism of our first great grandchild. So, we were at that family's house, and had a picnic, and now we're here."
Greg and Marie Keller attend St. Therese, Church of the Little Flower, which is also a part of their Mother's Day every year.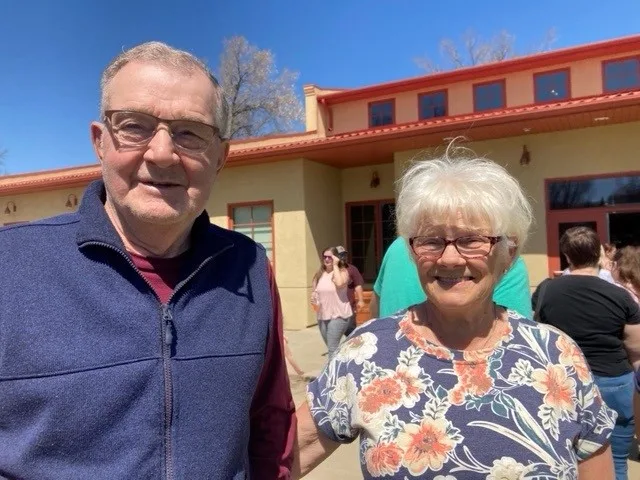 Karli Degenstein, Minot, was at the zoo with her husband and two kids. Her mother Alayne Okland, Minot, joined them along with Okland's other children and their families. For Mother's Day the families typically go out to eat and enjoy the outdoors if the weather permits. The Dakotan asked them what Mother's Day means to them.
"It makes you grateful to the one who gave you birth and brought you into this world," said Degenstein.
"I love watching them and being proud of the great mothers they become," said Okland of her daughters.
The Roosevelt Park Zoo is planning a similar event for fathers on Father's Day, June 18.