Out and About Happenings
MINOT–There are very few things I enjoy hearing less than the words, "There's nothing to do in Minot." I've spent the last three years intentionally combating this phrase, and the negativity that comes with it.
Before a new transplant arrives in Minot, they have often already been conditioned to believe they are relocating to a desolate and boring expanse of treeless, snow-covered land. This is heart wrenching. Although it's far from the truth, this notion that there's nothing to do in Minot can be difficult to unlearn.
I have an unusual knack for finding fun. If I can't find any, I make some.
A comment I get a lot is, "You make Minot look so fun!" Or "How do you find so much to do?"
Glad you asked. I'm thrilled to be partnering with The Dakotan to bring you ideas and inspiration for enjoying the Hot Dish lifestyle. In these articles I'll share upcoming events, recipes I've developed (think bars, hot dishes, and Midwest fare), or some other tangible tidbits that will elevate your enjoyment of NoDak living.
Today, I'm bringing you a roundup of fun happenings. When I write a list of things to do, I'll give you one big idea—something that will require a bit of driving or investment to enjoy—followed by easily accessible local activities.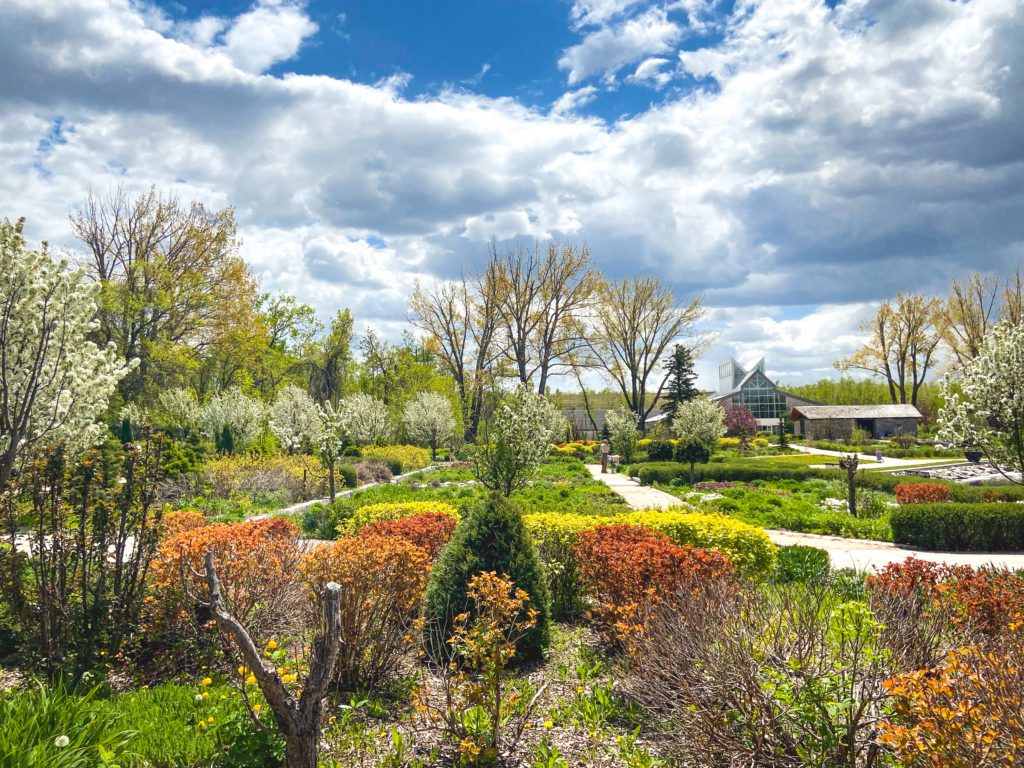 This week's big idea will take you north to the International Peace Garden. As summer turns to fall, time to enjoy the International Peace Garden in full bloom is running out. If you haven't made the trip yet, now is your chance. The café is still serving a full menu, the newly opened Children's Natural Play Area is ready for the kiddos, and the mosquitos have backed off—making hiking the trails and traveling via kayak or canoe blissful.
From Minot, it'll take you about two hours to get to the Garden. If you really want to play tourist, you can stop in Rugby to say you've been to the geographical center of North America. Food in the IPG Café is delightful, but if you'd like to eat off-site, I highly recommend stopping at Pride Dairy in Bottineau for the best grilled cheese of your life.
Locally, we have an amazing week ahead. Here are a few ideas of things to do around the Magic City.
Thursday, September 15, 9 am-8:30 pm—Friends of the Library Book Sale. Come shop shelves of used books, games, DVDs, CD, magazines, and cookbooks. This is my favorite place to add to our collection of children's books at home. Take what you want, leave a donation at the door on your way out. If you've got books you're finished with, you can donate them at any time to the library to contribute to future sales. All proceeds benefit the library and its programs.
September 15-18—Mouse River Players Theater Production
This weekend MRP is opening Church Basement Ladies: A Second Helping. If you haven't been to MRP, the theater is small and intimate. An adorable, small-town spread of cookies and coffee are available during intermission, along with traditional soda and popcorn concessions. Shows may not be Broadway quality, but they are always fun to take in.
Sept. 16-17—Logger Fest
Head to Oak Park for two days of lumberjack inspired fun. The festival will include chainsaw carving, family friendly games and activities, a small-dog race, movie in the park — it's the Goonies!, music, and vendors. See their website for details and the full schedule.
Sept. 17, 10 a.m.-5 p.m.—Fall Festival on Main
Main Street will be closed on Saturday to host classic cars, food trucks, inflatables, and sidewalk sales.
Sept.19 All Day—Fall Clean Up
Don't forget to mark your calendar for Fall Clean Up, or as I affectionately call it: Trash Christmas. It's that magical time of year when all of Minot becomes one, big Curb Alert. Check the city website atminotnd.org for details on what items you can place on the curb and what your location's pick-up date is.
To find more events happening around town check the calendar of events at VisitMinot.org.
For more inspiration for positive living and embracing life in Minot, join me on Instagram (@amy_allender) and Facebook (@amyallenderblog)