The Minot Prairie Quilt Festival Returns
MINOT — The Minot Prairie Quilt Festival, put on by the Minot Prairie Quilt Guild, is back after having to cancel the past two years.
The 2020 chair of the Minot Prairie Quilt Guild Chelce Detert said that this is the 27th time they have put on the festival.
"This would have been our 29th year," said Vice Chair Jackie Slagle. Due to COVID-19, the festival was cancelled the last two years.
The festival had previously been at the Grand Hotel, but in 2019, it outgrew that spot and switched to the Clarion Hotel, where, this year, it is taking up all the rooms in the conference center. "All on one level is great, all of the vendors and the quilt show in this huge room is great, all of the classrooms are in the conference center," said Detert.
On Thursday, March 17, the festival put on quilting classes, which will continue all day Friday and Saturday, and Sunday morning. People may still register for them at the table. "Some of the classes aren't full," Slagle explained.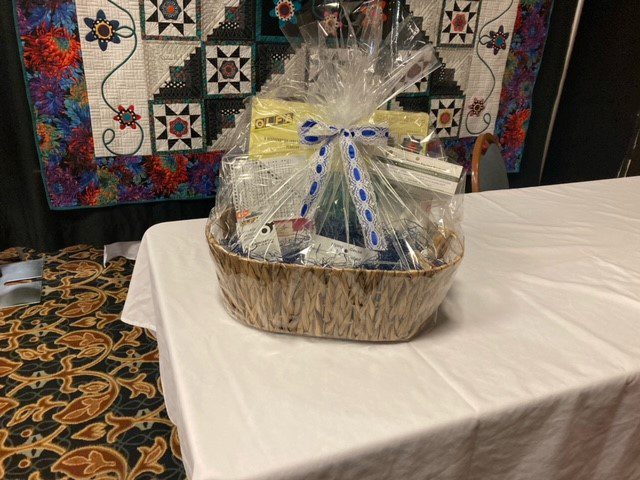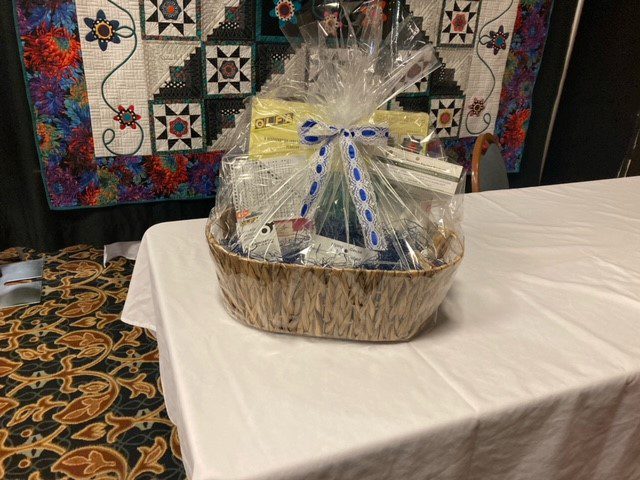 The festival also has several vendors, some from other states, as well as a quilt show, where people can come and see quilts that have been entered for a contest that will be judged. There is also door prizes, one that is for early bird registration, and a larger one, a quilt. The public is welcome to come from 9:00 a.m. to 7:00 p.m. on Friday, and 9:00 a.m. to 4:00 p.m. on Saturday; admission is $5. There is also a banquet on Saturday night.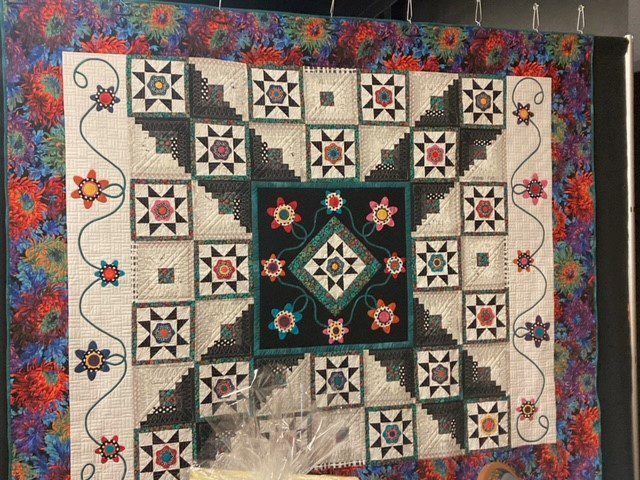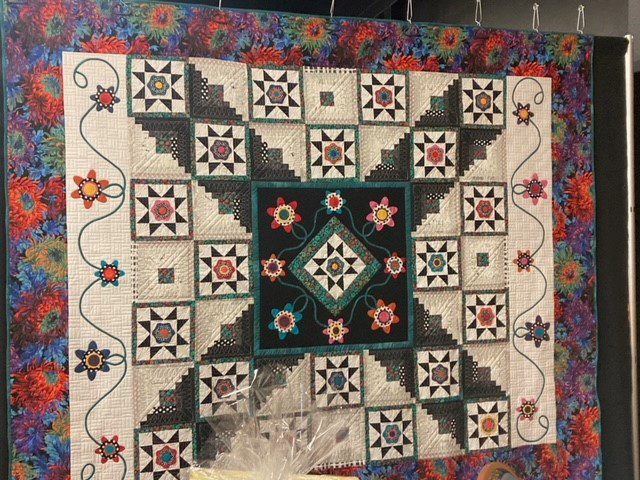 "If you register for a class, you get in for free, that's one of the perks of registering for a class," Detert said.
The guild chooses a theme for each year. "The theme for this year is 'We're rolling again,'" said Detert.
The chair of the guild chose the featured quilter for that year. This year the award went to Luanne Duchsherer, though it was meant to be given in 2020.
"Luann is well deserving, and she's well deserving after three years," said Slagle. "Luann has served a lot of offices in the guild."
Duchsherer says she took a quilting class in 2002, and from there, she has loved quilting ever since. "The next year I joined the guild, and it just kind of exploded from there." She said she had not done any quilting before that.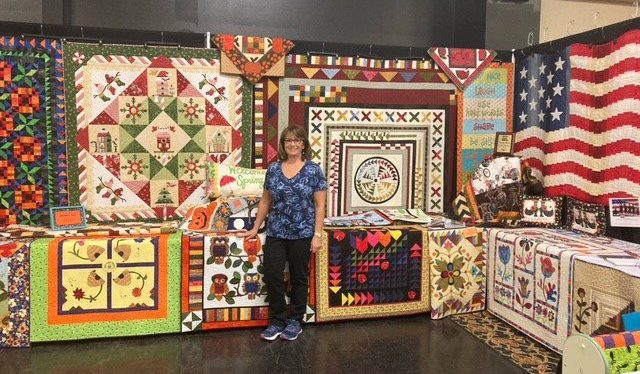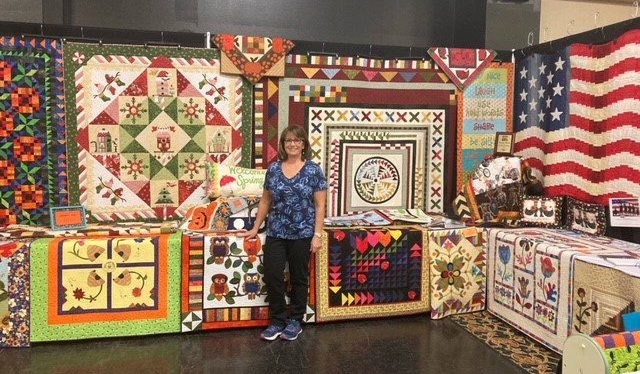 "I was not one to love sewing growing up, but once I started the quilting it was just off the races. There's so many different techniques and styles that you probably never would be able to get them all in a lifetime, so you pick the ones that you like and you kind of go with them, and you try new things, new techniques, new tools, there's always something different and unusual you can draw. I think I probably quilt every single day." Duchsherer added that she never gets tired of it.
"There's such a variety of what you can do, so you can kind of challenge yourself that way." Duchsherer shared about one quilt that took around 125 hours for her to finish.
In 2018, the guild made Duchsherer an honorary member for all the work she had put into it. "The guild has been amazing, they are very welcoming and opening and encouraging," Duchsherer expressed.
"It's a big deal to be nominated to be the featured quilter," said Detert.

The festival also has a community outreach section, where they have people make quilts to donate to local nonprofits. "There's never ending places that those quilts can go," said Duchsherer.
There are also many volunteers who work hard for the festival. "If you went by volunteer hours [just for the festival], there's probably between 500 and 750 hours," said Slagle.
According to Detert, around 200 people will register for classes every year, and about 400-500 people on top of that attend the festival, some from other states such as Minnesota and Montana. "We do have some Canadians that come down, but our Canadian attendance this year is down a little bit, because of regulations," said Detert and Slagle. "We are the only [festival in North Dakota] that does classes, judged show, vendors. We're technically the largest in the state."
More information on the guild and the festival can be found on the Minot Prairie Quilt Guild's website.