VELVA – Rate it a 10 for interesting and unique, and it buries the needle on the "what the heck is it doing out here" meter.
The David Thompson Monument might just be the most fascinating object in the state, not just for its stunning appearance, but also for its remote, lonely location. It sits on a patch of native prairieland, far away from any paved roadway, overlooking the Souris River Valley.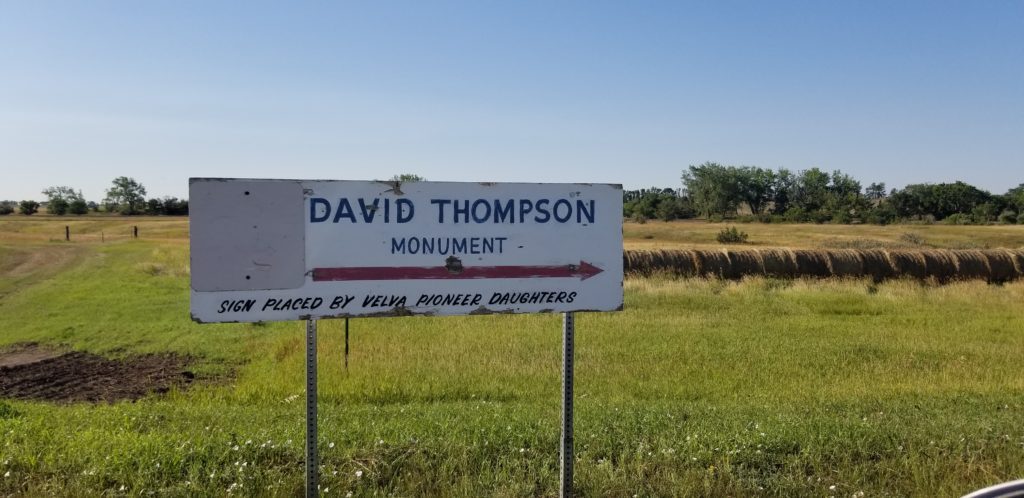 Seldom visited, the monument sits silently, a lasting tribute to an early explorer of the region -- David Thompson. The inscription on the marble stand, on which sits a massive granite globe, has weathered over time and is difficult to read, but it explains the historical significance of the isolated monument.
David Thompson, geographer and astronomer, passed near here in 1797 and 1798 on a scientific and trading expedition. He made the first map of the country which is now North Dakota and achieved many noteworthy discoveries in the Northwest.
It was in 1925 when the monument was placed on the remote location where it sits today, now the David Thompson State Historic Site. It was a gift from the Great Northern Railroad, who built tracks through the region, apparently grateful for Thompson's early exploration.
Thompson was working for the Northwest Fur Company when he passed near the location of the monument. He is credited with making the first reliable map of the land from the Souris River Valley to Lake Superior. Thompson's map was used by Lewis and Clark in their famed expedition of 1804.
Thompson was born in England in 1770 and died in 1857.
The impressive monument is located northeast of Velva, or one-half mile west of the ghost town of Verendrye.